Mountain climbing in the northern province of Lang Son has tempted many tourists with the majority being foreigners.
Yen Thinh Commune in Huu Lung District is endowed with a network of big mountains, including many vertical slopes which are seen as potential tourism products.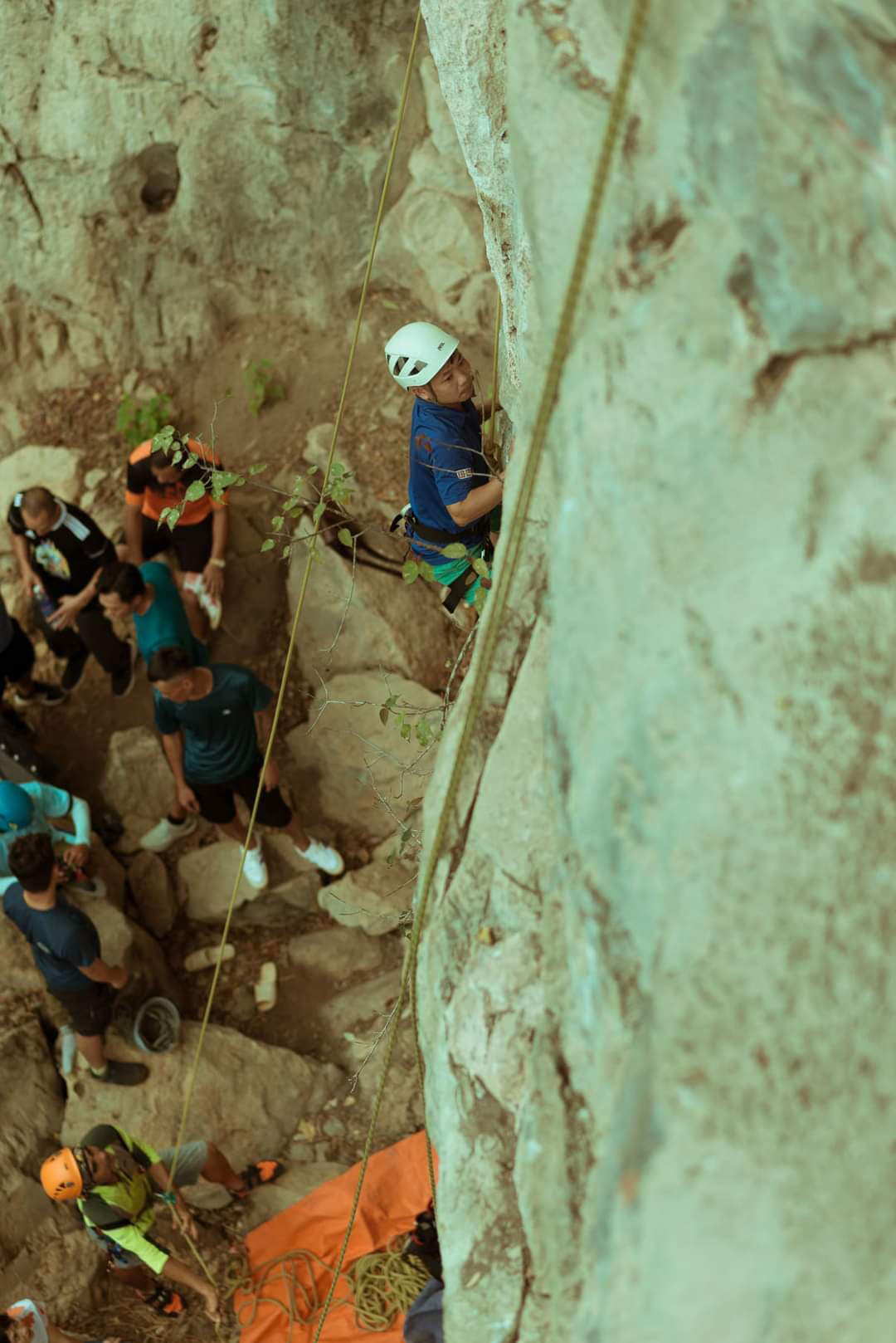 The commune has five main climbing spots with over 110 climbing paths at many different levels. Two tours are offered every month for travellers to try and scale the tough slopes. Mountain climbing spots of different levels. Conquering mountains gives visitors a chance to enjoy the surrounding picturesque scenery, including immerse fields. In summer, during the mountain exploration, tourists can relax at lakes such as Mo Ca and Mo May.
Around 80% of visitors of the tour are foreigners from countries like France, the US, Australia, Japan and Germany. At present, the tour is attracting a quite large number of visitors from some mountain climbing clubs or international schools which have this kind of sport.
The tour is organised twice every month with the price of VND2.7 million (USD116) for a day and one night; while the fees are VND1.3 million for one day, including catering services, sleeping spot, climbing equipment, guide and transportation.
Those who lack specialist climbing shoes can hire a pair at VND100,000 each day.
Each tour has around 20 people and also has a technical assistant and a guide for the support in necessary cases.
Lang Son Province has recognised two community tourism sites in Yen Thinh and Huu Lien Communes where travellers can experience local specialities as well as festivals Nung, Tay and Dao ethnic minority people.
dtinews

Vietnam has won multiple prizes at the prestigious World Travel Awards (WTA) 2020, being named one of Asia's leading heritage, cultural and culinary destinations.