The Government has agreed on a pilot plan to receive foreign travelers in three phases proposed by the Ministry of Culture, Sports and Tourism (MCST).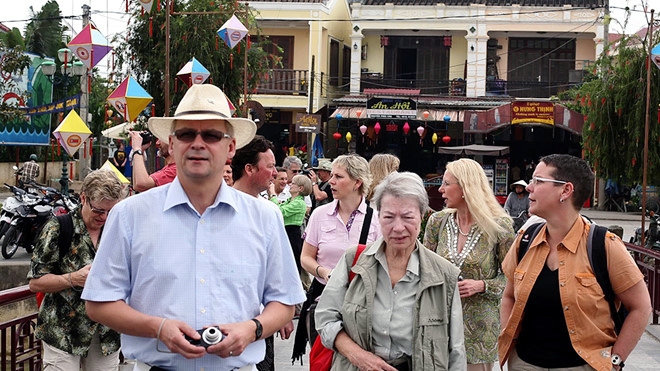 Deputy Chair of the Government Office Nguyen Sy Hiep on November 2 signed a document conveying Deputy Prime Minister Pham Binh Minh's instruction, approving the ministry's plan on receiving foreign travelers to Vietnam.
From November, foreign travelers to Phu Quoc, Khanh Hoa, Quang Nam, Da Nang and Quang Ninh, who have negative testing results, will be able to participate in packaged tours immediately without having a 7-day quarantine.
Thailand has began starting receiving vaccinated foreign arrivals without quarantine son November 1.
Under the plan, Vietnam would receive foreign travelers in three phases.
Phase 1, from November 2021. Vietnam will receive foreign travelers who come under packaged tours, on chartered and commercial flights to selected areas in PhuQuoc City (Kien Giang province), Khanh Hoa, Quang Nam, Da Nang and Quang Ninh.
Phase 2, from January 2022. Vietnam would expand the scope of connecting destinations. Travelers can book tours with multiple destinations after finishing tour programs at the first destination within seven days.
In the immediate time, the destinations connected are Kien Giang, Nha Trang, Da Nang, Quang Nam and Quang Ninh. More destinations will be approved if they can meet requirements and have demand for foreign travelers.
Phase 3: Fully reopening the market to foreign travelers. The time for full reopening will be determined after considering the pandemic situation and the results of receiving foreign travelers in the first two phases.
The travelers include foreigners and overseas Vietnamese from key tourism markets. Travelers need to show certificates on full vaccination and PCR negative testing results. They also must have medical or tourism insurance policies which cover Covid-19 payment costs with the minimum liability of $50,000. And they have to go in packaged tours provided by travel firms.
In Vietnam, Phu Quoc City in Kien Giang has completed a program on first vaccination shots to all of its residents and workers aged 18 and above. Other key tourism destinations such as Khanh Hoa, Quang Nam, Da Nang and Quang Ninh also have high vaccination rates and have prepared well to receive foreign travelers.
The Ministry of Foreign Affairs recognizes vaccine passports granted by 72 countries and territories. It is also discussing with about 80 other partners on mutual recognition of vaccine passports.
Experts, while agreeing that Vietnam needs to allow foreign travelers soon, stressed that reopening must be implemented with strict safety measures, especially when many countries, including China, Singapore, South Korea and some European countries, have reported surges in the number of Covid cases. 
Ngoc Ha

Quang Nam will pilot a programme to welcome international tourists back from this month as the COVID-19 pandemic is put under control in the locality.

Tay Ninh Province is the latest to reopen fixed-route passenger buses to Eastern and Western bus stations in HCM City.