Authorities in HCM City's District 3 have proposed to open two pedestrian streets in the area.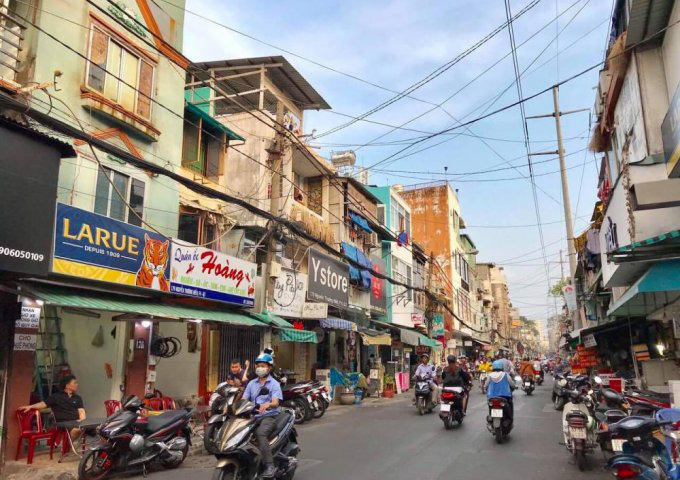 Nguyen Thuong Hien Street is proposed to become a pedestrianised area.
Pham Thanh Kien, party secretary of District 3, said during a meeting on November 26 that they had carried out a research to open a pedestrianised area around Turtle Lake and Nguyen Thuong Hien Street. This is also a part of the action plan to better develop and overhaul urban areas.

According to Kien, the authorities in District 3 have worked with many departments and gathered public opinions about this project. Turtle Lake and Nguyen Thuong Hien Street were chosen because they are located in the city centre, near the Notre Dame Cathedral.

"Turtle Lake will be renovated to be better fit as one of HCM City's major locations," he said.

Talking about Nguyen Thuong Hien Street, Kien said it was a major food street where most of the takeaways in the city were ordered from. This street has also appeared in several international tourism publications and forums.

"Opening a pedestrianised area in these two locations will not only help to ensure the service quality but also help boost local businesses," he said.

Nguyen Thanh Nha, director of the Department of Planning and Architecture agreed with the proposal but said that they still need to gather opinions from the city Architecture Planning Council. Dtinews/Nguoilaodong

Hoi An, home to one of the nation's most famous UNESCO world heritage sites, has reopened its pedestrian streets, night streets, and craft villages following several months of closure due to the impact of COVID-19 pandemic and flooding.

HCM City plans to open more pedestrian streets in central District 1 to meet locals and tourists' entertainment and recreational demands.