Cultural and historical sites such as the Complex of Hue Monuments are among the must-visit destinations for tourists travelling to the central province of Thua Thien-Hue.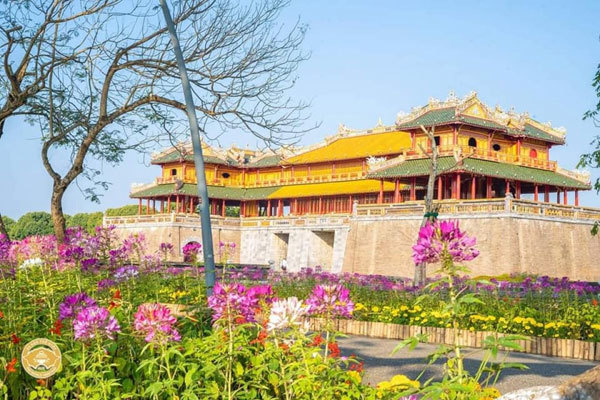 Thua Thien-Hue has launched a tourism stimulus programme post COVID-19, with discounts of up to 50% on entrance tickets to the Complex of Hue Monuments from March 1 to August 31. In addition, the locality is also set to launch a range of other tourist incentives to attract visitors.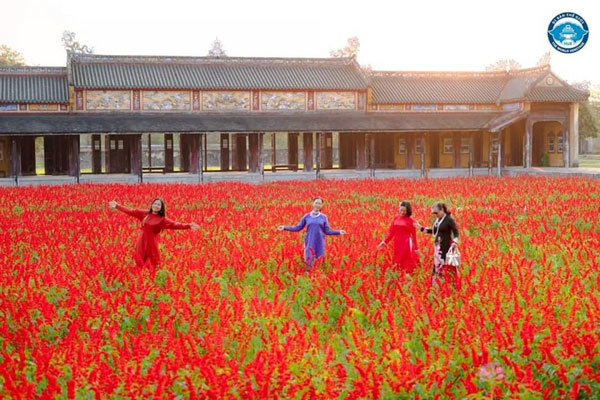 Tu Cam Thanh, also known as Forbidden Purple City, can now be found covered by a carpet of red flowers, to welcome back holiday-makers in the post-coronavirus period.
Visitors can enjoy a romantic check-in destination in YesHue Eco, an ecotourism resort in Thua Thien-Hue.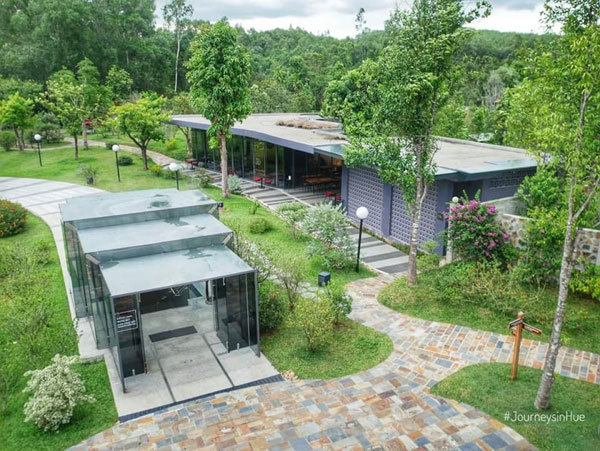 Le Ba Dang memory space can be found in a charming area at the foot of the hills and mountains in Thuy Bang Commune. The space highlights the amazing artworks of late painter Le Ba Dang.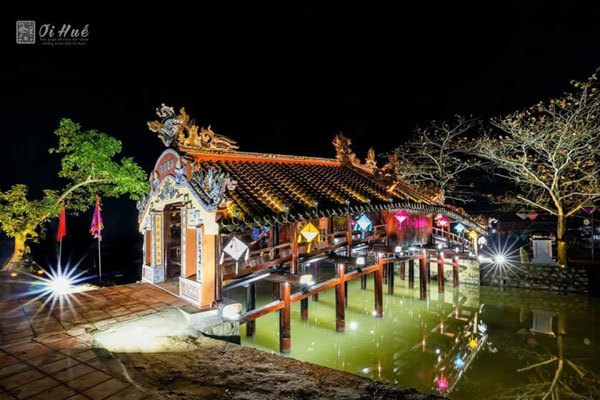 Located in the peaceful setting of Thanh Thuy Chanh Village, Thanh Toan tile-roofed bridge represents one of the oldest in Vietnam, whilst also being blessed with some of the nation's most beautiful architecture. The bridge is widely considered to be a typical destination for guests looking to experience a peaceful trip to Hue.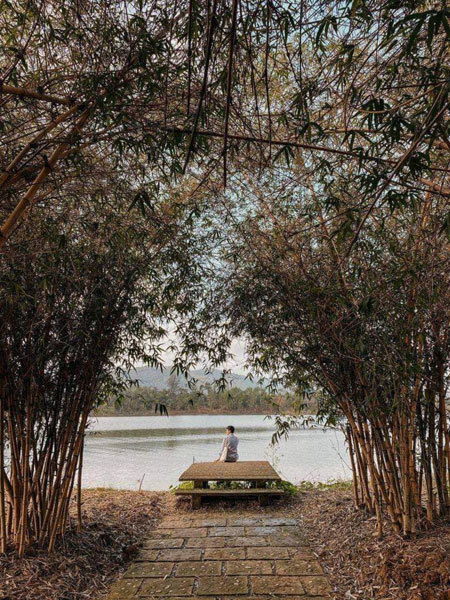 Tourists can also pay a visit to Hue Ecolodge in order to enjoy fresh air as they get lost in the countryside.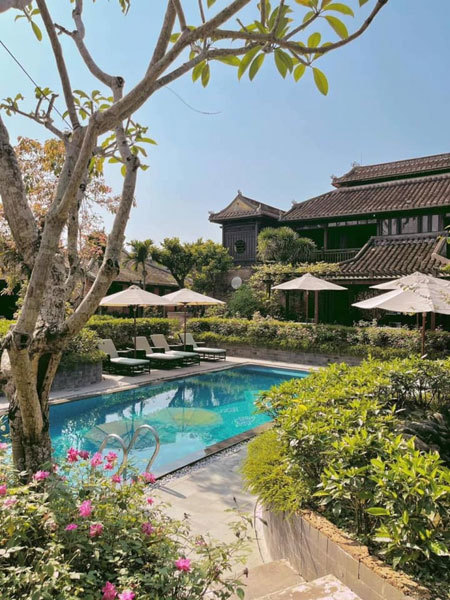 A beautiful view can be enjoyed in Phu Mong Village.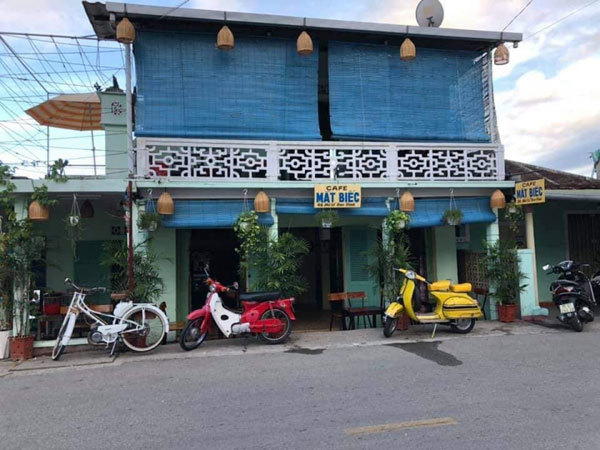 The entrance to An Hien Garden on the banks of the Perfume River.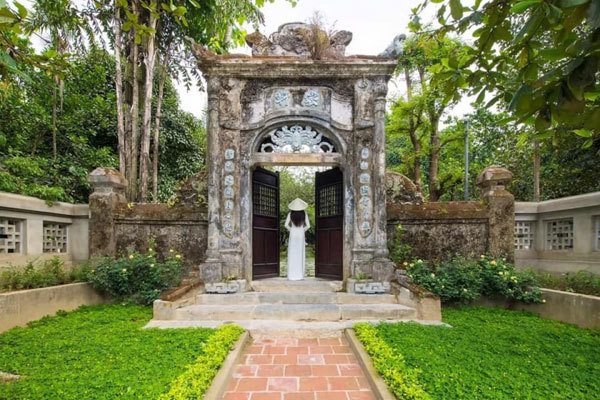 Inspired by a film by director Victor Vu, "Mat biec" café is a popular check-in point in Hue. The space is kept the same as the setting in the film to bring visitors an interesting experience. The café boasts a nostalgic vibe coupled with rustic wooden furniture and vintage-style tiled floor.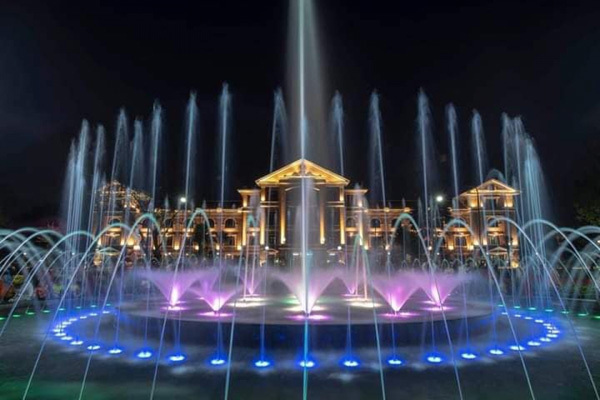 The fountain located on the walking street along the Perfume River.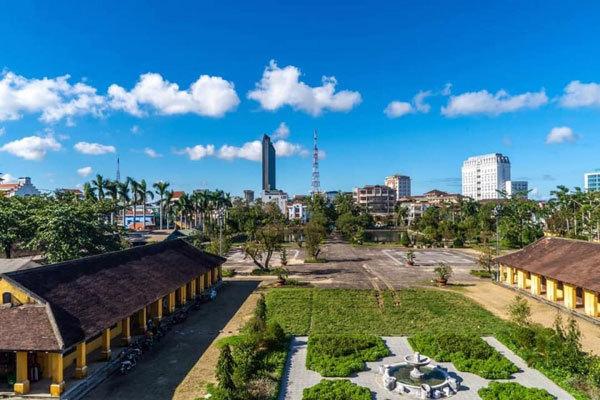 "Bach Tra Vien", also known as "white tea garden", of An Dinh Palace is the filming location of the blockbuster "Gai Gia Lam Chieu 5", also known as "The Last Egg 5".
VOV
Hue Imperial Citadel, Tam Giang lagoon, and Thien Mu pagoda are among the must-visit destinations in the central province of Thua Thien Hue for tourists.