Climbing to the top of LangBiang, in Dalat, in the early morning, visitors have the opportunity to see the mountain town among the morning mist. 
When dawn shines its first rays of sunlight, like a wind draining i white mist, the images of the hills appear soft and gentle like a painting on a young girl.
Da Lat - the land of thousands of flowers - in the fog creates a scenic natural picture, with Suoi Vang Lake - Dankia gently winding around the pink grass hills blazing strongly in the early sunshine, and the red roof of the church standing out in the immense space.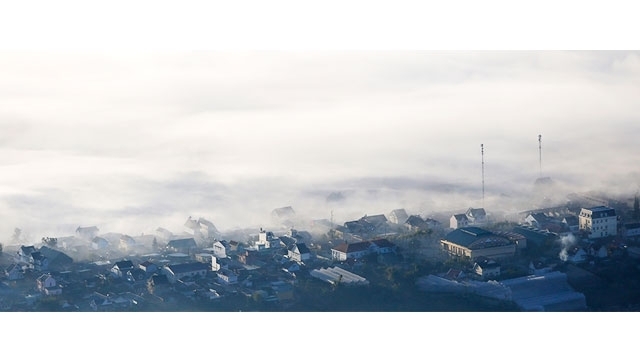 Da Lat city looming through the morning mist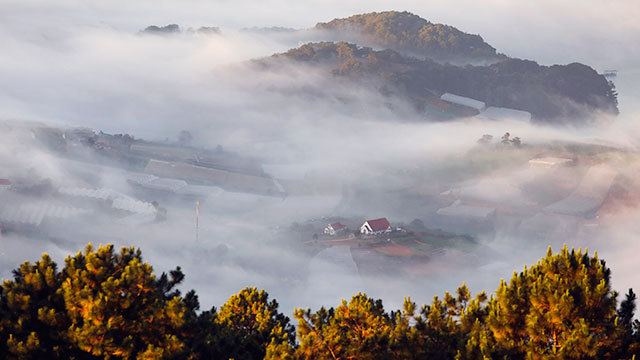 Red church roof in the white clouds.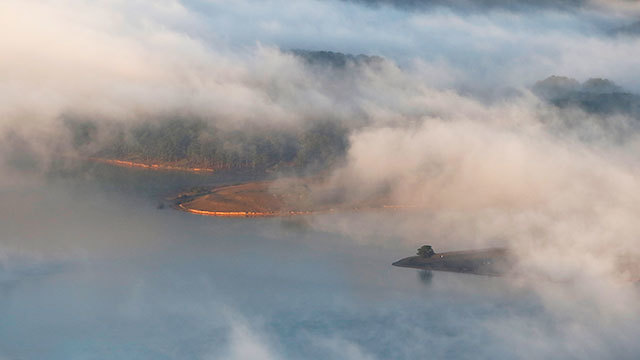 Suoi Vang Lake - Dankia in the early sunshine.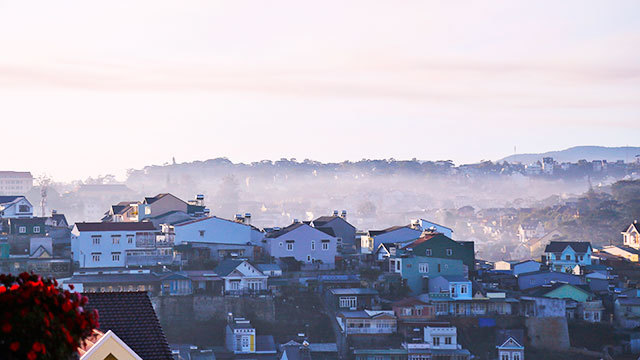 Pink clouds creep between the streets.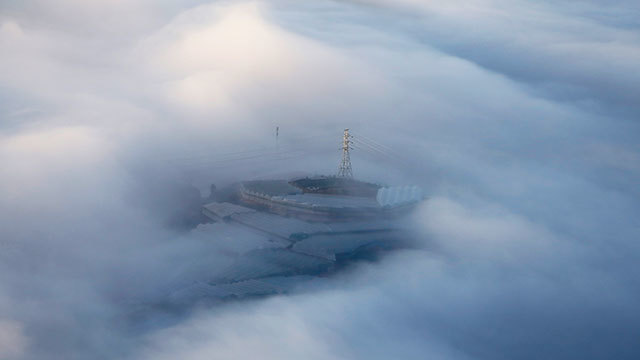 The mesmerising nature.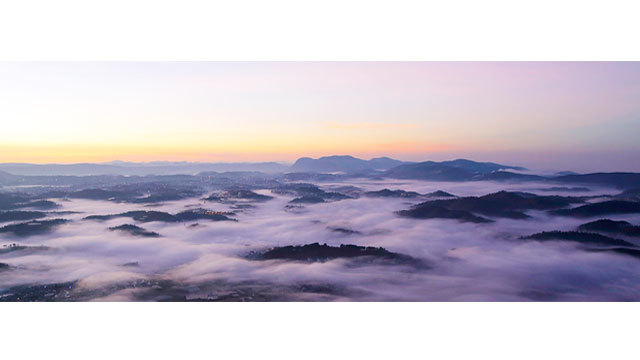 Dalat city sleeping
Le Quan (Nhan dan)