Phu Quoc Island in the southern province of Kien Giang is a popular tourist destination throughout the year due to its blue sea, long sandy beaches, wild beauty, and delicious seafood.
Here are some of the best places for visitors to enjoy when heading to Phu Quoc: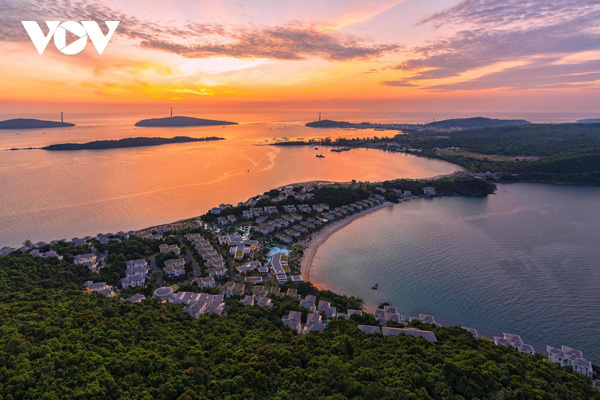 Located on the Vietnam-Cambodia-Thailand marine economic corridor, Phu Quoc has been dubbed the "pearl" island.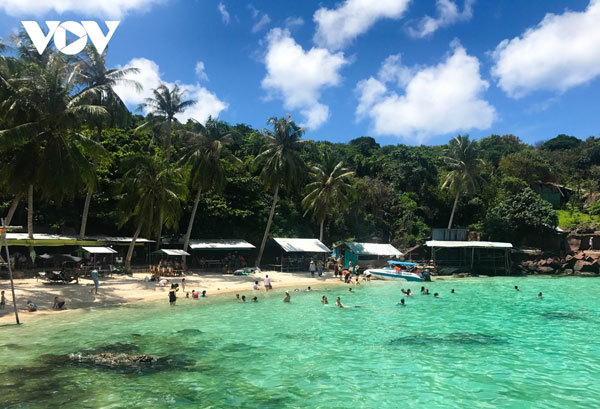 The island enjoys a monsoon tropical climate with two seasons, the dry season that runs from November to April, along with the rainy season from May to October. The average temperature is 28 degrees Celsius, therefore allowing visitors to enjoy the beauty island's at any time during the year.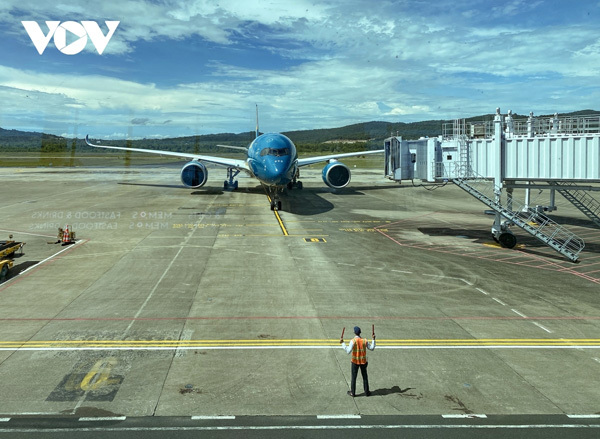 Situated 46km from the mainland, the island can be reached by air from Ho Chi Minh City within one hour, with the journey taking two hours from Hanoi.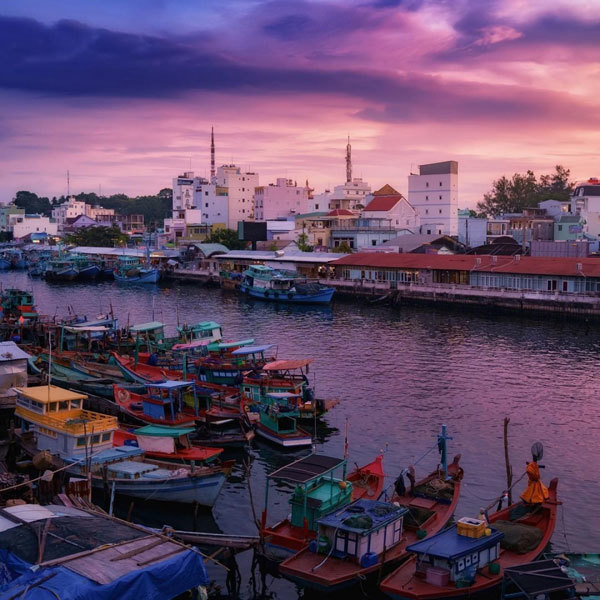 Ham Ninh fishing village is located in the eastern region of Phu Quoc Island. The village represents a new tourist destination and is famous for activities such as scuba diving, exploring corals, relaxing in the crystal-clear water, and fishing. Visitors are able to experience a bustling atmosphere early in the morning when fishing boats dock at the local port and sell various items, with crab being a local marine specialty.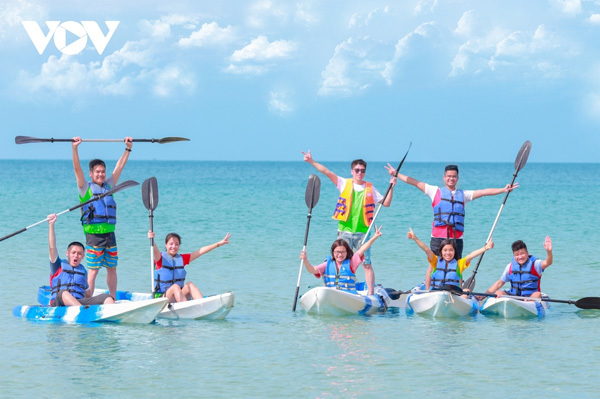 Bai Sao, also known as Star Beach, is famous for boasting seven km of smooth white sands and blue water. Indeed, CNN Traveler selected Bai Sao as one of the 10 wildest and most peaceful beaches worldwide.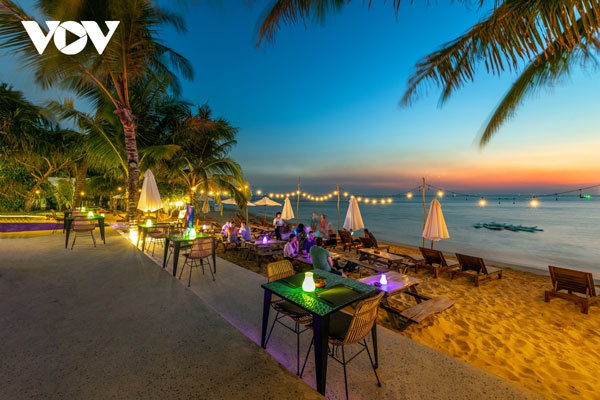 Enjoying the exquisite beauty of the country's southernmost island at sunset is worth trying once in a lifetime. As the sun sets, it turns the sea into a majestic gold, making Phu Quoc's sunset a priceless treasure. Visitors should therefore head to Sunset Sanato or Dinh Cau in order to enjoy the moment.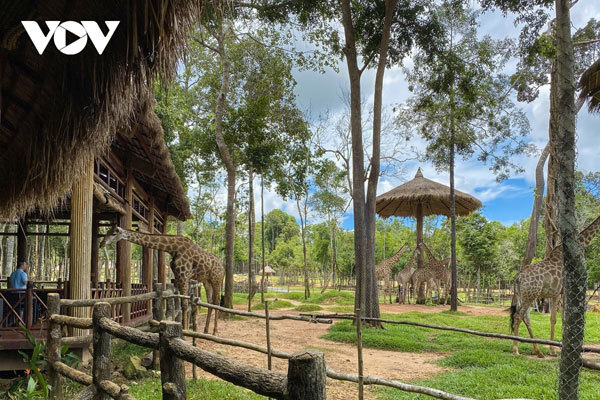 As the country's largest wild animal conservation area, Vietnam Vinpearl Safari features 2,000 species of animals and 1,200 species of plants. Guests are able to enter at a cost of VND600,000 per person.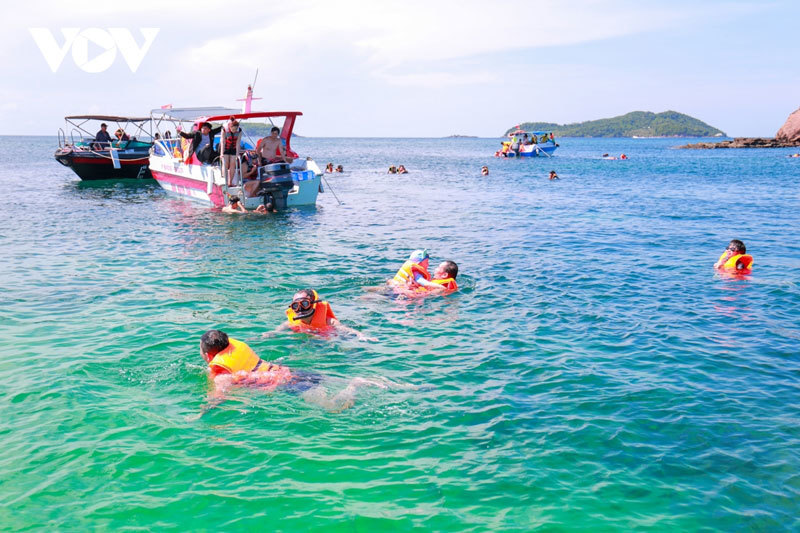 An Thoi Archipelago consists of dozens of islands. Here, tourists are able to find many coral reefs between two to four metres under the water, with the local marine life becoming more diverse at greater depths. Three popular services in the area are snorkeling, scuba diving, and sea walking. The package prices are also different, ranging from VND280,000 to VND350,000 for snorkeling, whilst scuba diving costs VND900,000 to VND1 million, and sea walking services are VND950,000 per person. Indeed, this allows guests to go to the very bottom of the ocean and get even closer to the spectacular corals and fish.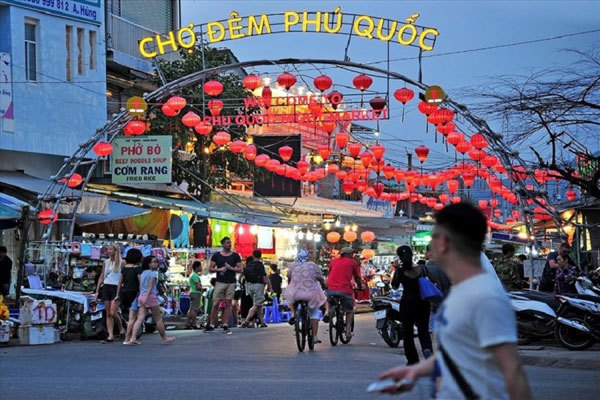 Phu Quoc night market is crowded with various stalls selling a wide variety of different commodities. Visitors to the night market can enjoy its peacefulness as well as the closeness, sincerity, and simplicity of local people on this beautiful island. (Photo: Internet)
VOV

With Phu Quoc district poised to become the country's first island city from March 1 following its recognition as a new city in Kien Giang Province, let's discover the city before it becomes an important national landmark.

Located in Phu Quoc district, Kien Giang province, Phu Quoc island is the largest tourist island in Vietnam. Dubbed as a pearl of the country's southwest sea, Phu Quoc is popular amongst both domestic and international visitors.