Those visitors who want an escape from Hanoi City's noisy atmosphere, a visit to Duong Lam ancient village might be highly rewarding as they can find a peaceful place and explore the rural lifestyle of local people.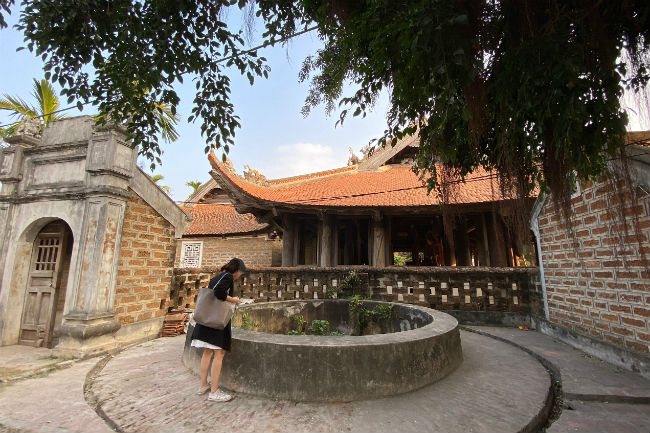 A visitor looks into a giant well at Duong Lam village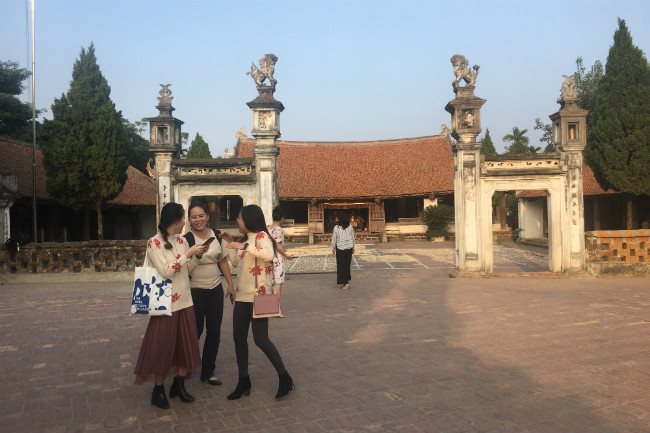 Some young women chat in front of Mong Phu communal house, where villagers gather for special events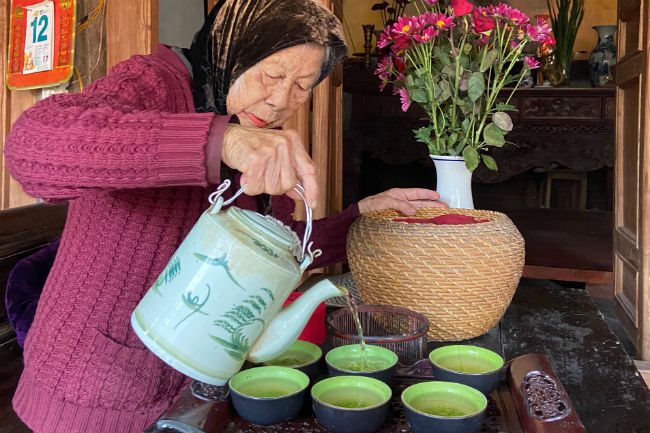 Ha Thi Dien, a 93-year-old woman, invites guests to have hot tea and che lam cake, a local specialty, at her ancient house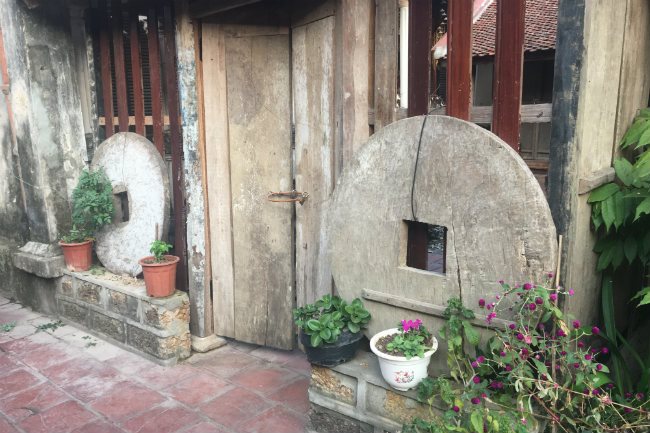 The door of an ancient house decorated with two large stone coins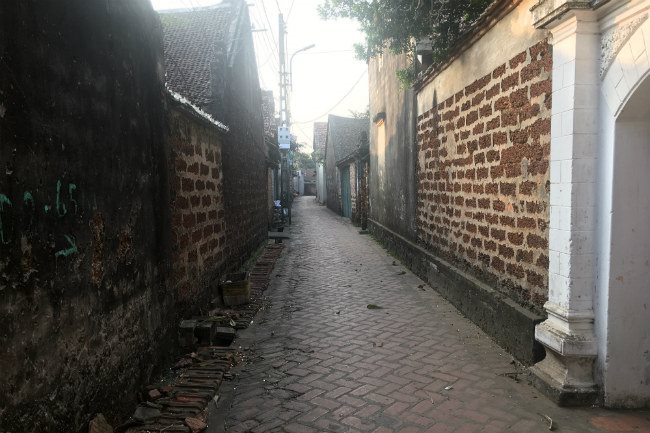 A tranquil road paved with old red bricks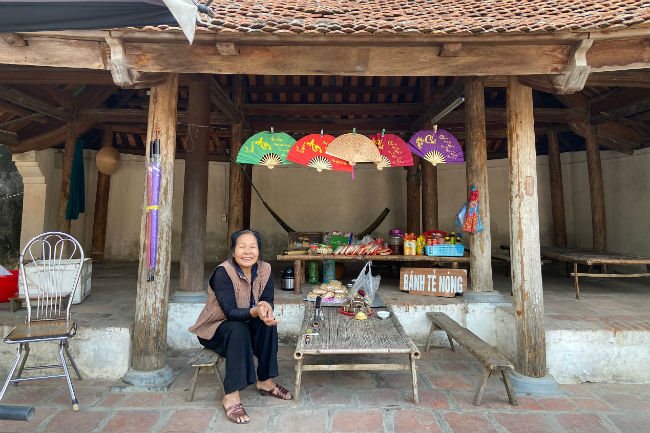 An old lady sits next to her refreshments stall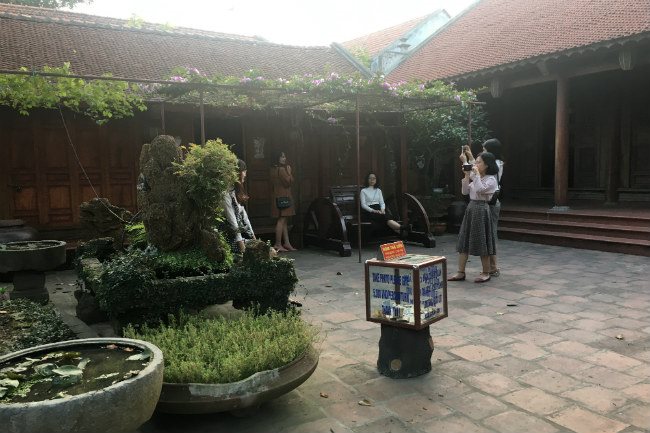 Visitors take photos inside an ancient house
After just one hour's journey, visitors will be welcomed by Duong Lam ancient village with smiles of elderly people, peaceful atmosphere, old roads and many old-fashioned houses built hundreds of years ago. All the old houses embrace the Red River Delta's architecture in the past. It is a pleasure to talk to old people there because they are willing to tell about their families and the history of their houses.
Besides, visitors can walk around the village to see Mia Pagoda and Mong Phu communal house, take photos of cattle, lotus ponds and banyan trees, and take a rest at a coffee shop. The rural life at Duong Lam made visitors forget about the cold weather and their busy working days.
Located in Son Tay District, some 40 kilometers from the center of the capital city, it is easy to reach Duong Lam by bus or taxi. Visitors can walk or hire a bicycle to explore the village in several hours and travel back to the city center on the same day. SGT
Phuong Thao