Free entrance tickets are to be offered to local residents when visiting the Hue imperial relic site in the central province of Thua Thien Hue on August 17-18 as a way of marking the 30th anniversary of its re-establishment.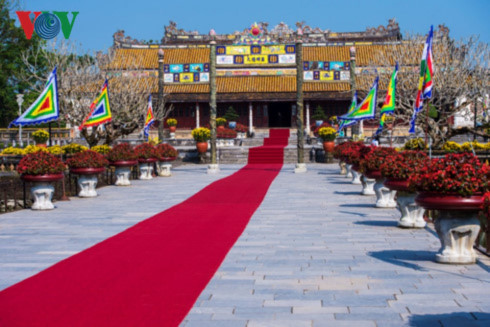 Thai Hoa Temple in Hue city
The promotion also aims to mark the occasion of Thua Thien Hue being awarded the Independence Order, First Class by the State President on August 17.
The Hue Monuments Conservation Centre will provide free tickets to officials and local residents at destinations within the Hue imperial relic site complex from August 17-18.
In order to access the free admission, residents are required to show their identification cards at the gate when entering the relic site.
In recent years, the Hue Monuments Conservation Centre has offered free tickets to residents nationwide during special festivals such as National Day on September 2, the Lunar New Year festival, and Thua Thien Hue's Liberation Day on March 26.
These offers have allowed millions visitors to gain free access to historic and cultural sites which have been recognized by UNESCO as the world's cultural heritages such as the Hue Imperial Citadel, also known as Dai Noi, the tombs of Tu Duc, Khai Dinh, and Minh Mang Kings. VOV