Many tour agencies in Vietnam have started reporting losses due to the coronavirus outbreak as China is a huge market.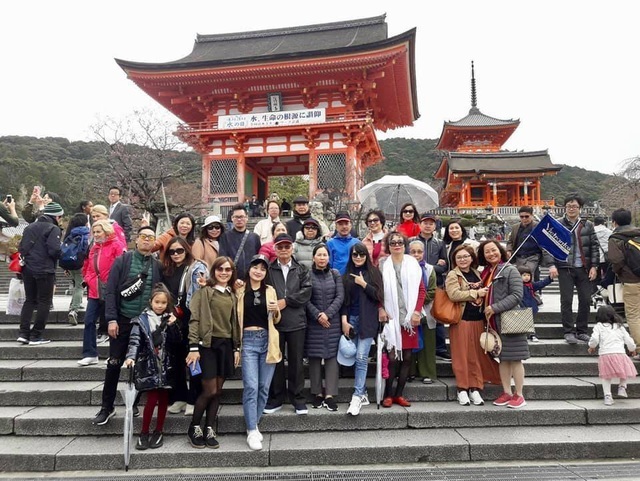 Many tours to China cancelled
Many tour agencies have cancelled all tours to China even to areas that are not in the epicentre of the outbreak like Beijing in order to ensure safety.
Le Cong Nang, head of the Marketing Department of Viet Tour, said, "Cancelling tours will affect our business but we also have plans to open new tours and services that will provide new experiences to tourists."
According to Nguyen Cong Hoan, director of HanoiRedtours, China had become a popular destination in recent years, especially during the spring. Tours to China may account to 30-40% of the total Tet Festival tours at major companies. Many companies will suffer huge losses from the outbreak.
"During Tet Holiday, we had to cancel tours of five groups. We usually have 30-35 tourists per group. Moreover, tours to North Korea that have to transit through China must also be cancelled," he said. "Companies lost their deposit money, and had to refund to customers and pay other fees."
Hoan said the airlines have agreed to refund prepaid ticket costs but they were still waiting for feedback from other service providers in China.
Tran Trung Kien, the representative of Vietrantour, said right after they heard the news about the outbreak, they quickly stopped all Tet tours to China. They had 20 customers at the time and some tours would only start in one to two days.
"We will lose billions of VND in deposits for services in China," he said. "But this is a necessary decision to protect everyone."
He went on to say that they would refund the money to tourists. Those that want to switch to other tours will be offered incentives. However, no one has provided an estimated figure on the losses to the tourism industry.
On January 31, WHO declared the novel coronavirus as a global health emergency. 9,480 infection cases and 214 deaths have been reported. Many countries have urged against travelling to China or closed the border. Vietnam will stop issuing visas for Chinese tourists.
The Vietnam National Administration of Tourism also asked tour agencies to not run tours to affected areas in China. Lao Cai provincial authorities then asked local tour agencies to stop bringing tourists to China via border gates. Dtinews