Local tour operators are once again facing tour cancellations due to the new coronavirus outbreaks in some northern provinces, making life difficult for the tourism sector to get back on its feet.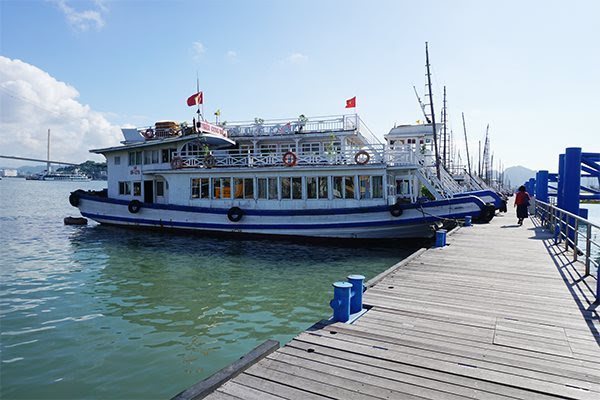 Cruise ships sit idle in Halong City, Quang Ninh Province
Numerous events and most tours to a series of destinations in the northern region were canceled on January 29, with many customers asking for refunds instead of accepting service vouchers, creating hassles for tourism firms.
Ngo Minh Duc, chairman of HG Holdings, said, "The firm's ship fleet in Halong City has suspended operations after having re-operated at some 10% of its capacity."
Many tour operators in HCMC are under stress as customers have canceled tours to not only the northern region but other localities as well.
Nguyen The Khai, general director of Hoan My Travel Company, told The Saigon Times on January 29 that the firm had canceled all the tours for 20 groups of tourists to the northern cities and provinces during the upcoming Tet holiday.
Like many other tour operators, the Hoan My Travel Company expected the number of tourists to increase during the Lunar New Year holiday to help it recover from the hardships caused by the coronavirus pandemic, but things have taken a turn for the worse due to the new outbreaks, said the representative of the firm.
This coronavirus wave is expected to delay the recovery of the tourism sector and bring about many changes to the human resources in the sector after the holiday due to the uncertain future of tourism, said many firms.
"We planned to focus on tapping the domestic tourism market while waiting for the doors to reopen to international travelers in late 2021, but the situation is turning difficult," said Khai from Hoan My Travel Company.
Ngo Minh Duc from HG Holdings said the path toward the recovery of the tourism industry was rougher after this coronavirus wave due to difficulties in financial and human resources.
SGT

Russia will lift a travel ban for Finland, Vietnam, India and Qatar, with flights to these countries set to resume on January 27, according to the Russian Government.