During April, visitors to the Tan Trao National Special Relic Site in Son Duong District, Tuyen Quang Province, had the chance to enjoy blooming yellow lim vang (Peltophorum tonkinensis) flowers.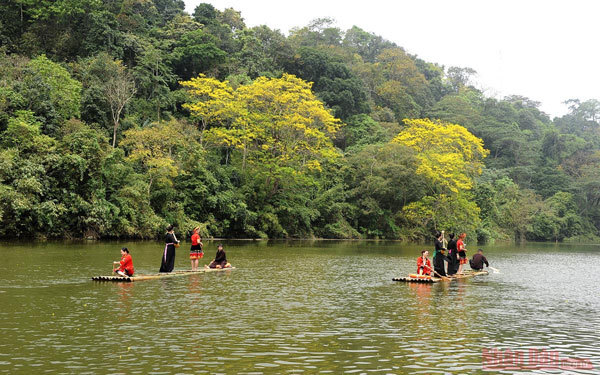 The poetic scenery on Na Nua Lake with the brilliant yellow colour of 'lim vang' flowers. 'Lim vang' (also known as lim xet) is a precious wood species.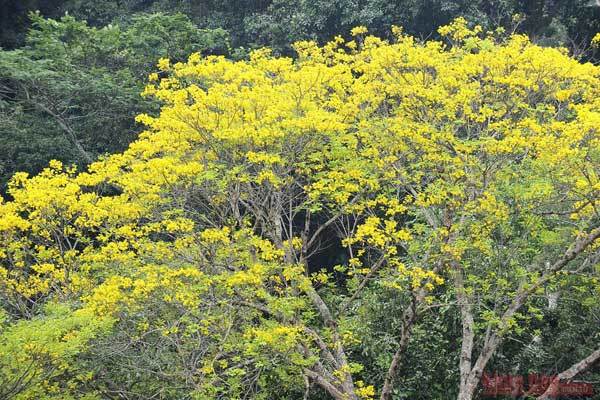 The flowering season of lim vang begins in late March and lasts for over a month until the yellow flowers have flooded the road to Na Nua Shack.
In addition to the historical sites such as the Hong Thai communal house and the Tan Trao banyan tree, a lim vang tree beside the old bridge has become an attractive destination for visitors to pose for photos. During the National Reunification and May Day holidays, visitors to Tan Trao have the chance to enjoy the yellow colour of lim vang flowers in harmony with the voice of the stream and the sound of Then songs and Tinh flute performed by Tay ethnic minority girls.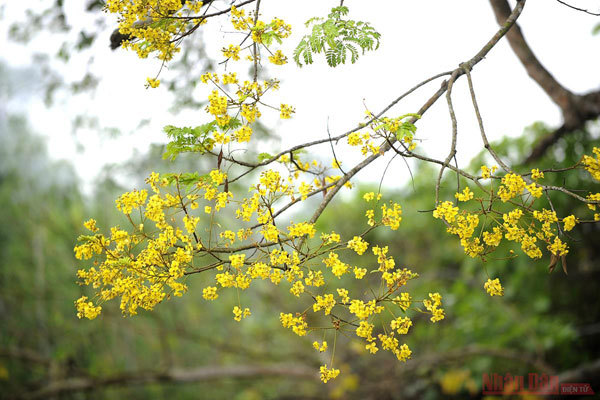 Bunches of blooming lim vang flowers.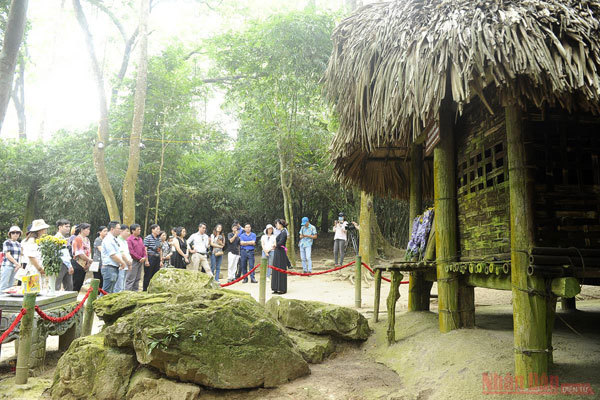 Visitors at Na Nua shack.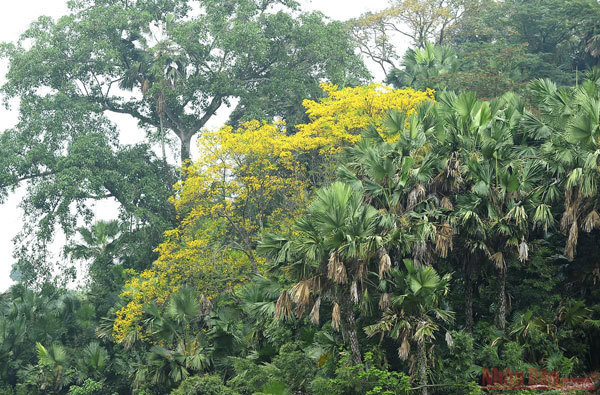 Lim vang trees grow alternately on palm hills in Tuyen Quang Province's Son Duong District.
The Tuyen Quang's tourism study group at the historic Tan Trao communal house.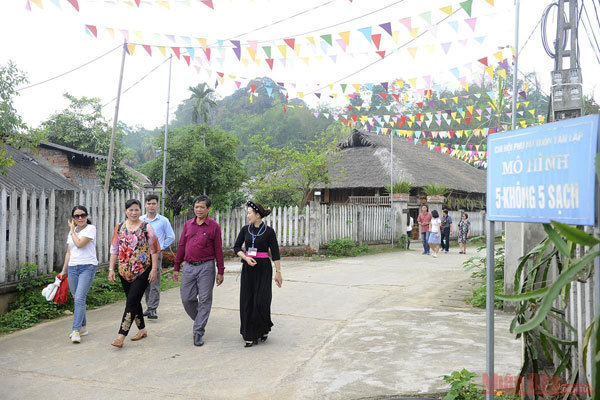 The ecological village with many homestays ready to welcome visitors during the holidays. Photos: Dang Khoa/NDO
Nhan Dan

To celebrate the 74th year of the August Revolution and National Day (September 2), many visitors visited historical relic sites as a way to pay tribute to their predecessors.

Lying in the furthest district of Tuyen Quang Province, Na Hang Reservoir of the Tuyen Quang Hydropower Plant offers visitors a stunning view of green mountains, impressive caves and waterfalls, and clear emerald water.