According to experts, the delay in reopening international air routes will affect Vietnam's economic recovery.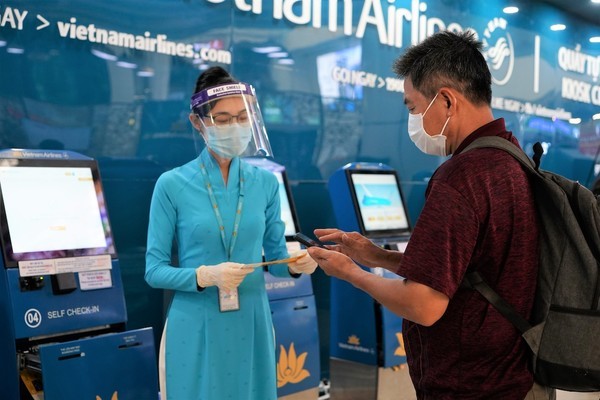 Local air carriers are impatiently waiting to reopen international air routes.
Nguyen Quang Trung, Head of the Planning and Development Department of Vietnam Airlines, said at a recent talk that all domestic airlines and travel companies are now impatient as Vietnam has been slow to reopen international air routes. If this continues, Vietnam will lose its competitiveness and the recovery of the market will be slow. In the region, Singapore and Thailand have resumed regular international air routes.
Trung cited the fact that after reopening international air routes, the aviation markets in the US and Europe have recovered quickly. In Europe, the number of passengers in October rose by 5% over the same period of 2019. The US market also grew by over 7% year on year.
Vo Huy Cuong, Deputy Director of the Civil Aviation Administration of Vietnam, added that not only international visitors but a large number of overseas Vietnamese want to return. Data of the Ministry of Foreign Affairs two months ago showed that about 200,000 Vietnamese wanted to return home.
Cuong estimated that in the first two quarters of 2022 (on the occasion of the Lunar New Year), there will be about half million Vietnamese and overseas Vietnamese who want to repatriate. This is an important source of visitors and Vietnam should remove restrictions on entry and quarantine procedures for these people.
Deputy General Director of the Vietnam National Administration of Tourism Nguyen Le Phuc said the tourism industry has prepared safe conditions to welcome international visitors.
Meanwhile, Thailand began opening its doors to foreign tourists on July 1. Under the ASEAN BOX program, by mid-October, about 50,000 international visitors entered Thailand. As many as 800,000 rooms have been booked by February 2022. Thailand opened its doors to vaccinated tourists from 63 low-risk markets on November 1.
As for Vietnam, only five destinations, namely Phu Quoc Island (Kien Giang), Da Nang, Quang Nam, Khanh Hoa and Quang Ninh, are allowed to welcome international tourists from November.
According to the plan, about 250 international guests with vaccine passports will arrive in Phu Quoc on November 20, on a flight of Vietjet Air. In Khanh Hoa, a group of Korean tourists arrived in Nha Trang on a charter flight on November 11.
Dr. Luong Hoai Nam, an aviation - tourism expert, said that Vietnam made early policy on welcoming foreign tourists to Phu Quoc but the implementation has been slow. To welcome international guests and Vietnamese overseas, it is necessary to resume international flights soon, and not target charter flights.
Tran The Dung, General Director of Fiditour Travel, said that Vietnam's opening to international tourists has been slow. To develop tourism, it is necessary to reopen international flights to Hanoi and HCM City, which is possible as the rate of people who have been fully vaccinated in Ho Chi Minh City has reached 80%, which is higher than in many countries.
Bao An

The Ministry of Transport has proposed reopening international flights to 15 countries and territories in the world in three phases.