Domaine de Marie Church, also known as Mai Anh Church, boasts a vibrant pink colour in the exterior and interior of the cathedral, serving to draw huge attention from tourists whilst making the site more special as it sits in the heart of Da Lat.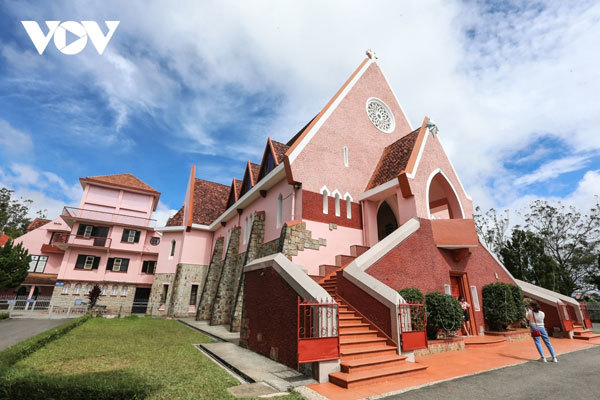 The church spans a total area of 12 hectares and was originally built in 1944. The history of this Catholic Church is closely linked to Suzanne Humbert, the wife of Jean Decoux, who was the French governor-general of Indochina during this period.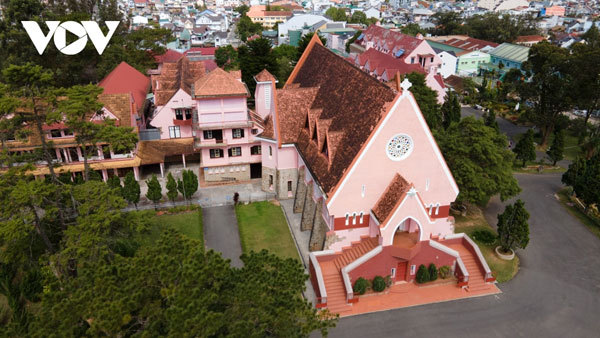 The complex itself embraces a fusion of European architecture and a traditional architecture style that is heavily inspired by the local ethnic minorities that inhabit the country's Central Highlands region.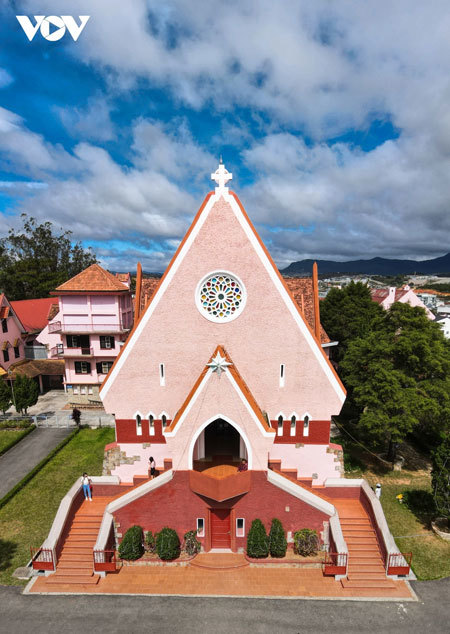 The church's windows are built in a French style from the late 17th century.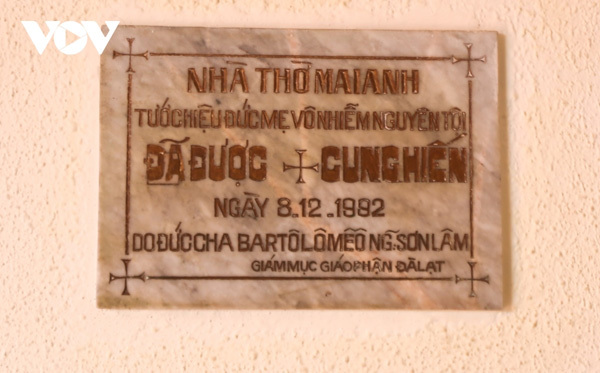 Mai Anh Church is famous for being located on a hill that is rich in cherry trees.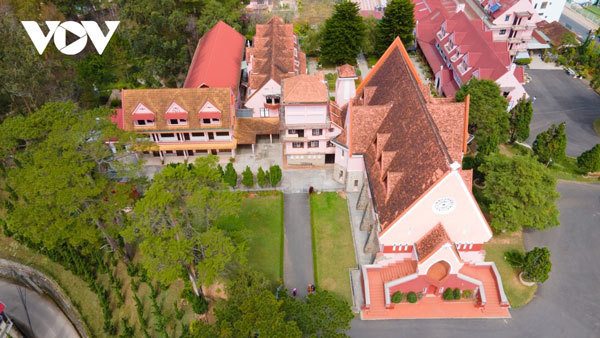 Guests can see the red roofs are similar to roofs of ethnic minorities' Rong House, also known as communal houses, who live in the Central Highlands region. Indeed, the building has no bell tower, a typical feature of religious buildings in Europe.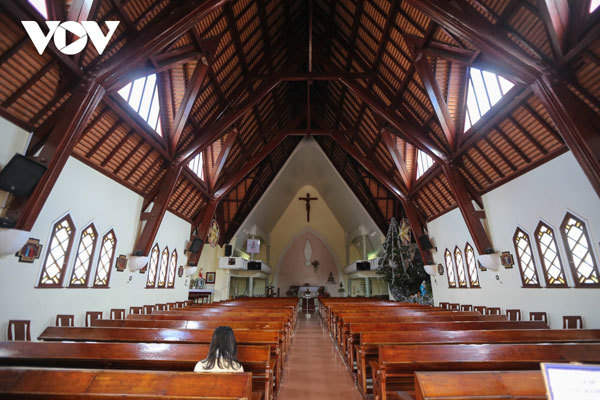 The highlight of the church is a statue of St Marry that was designed by French architect Janchère. Standing at three metres high, the statue weighs one tonne.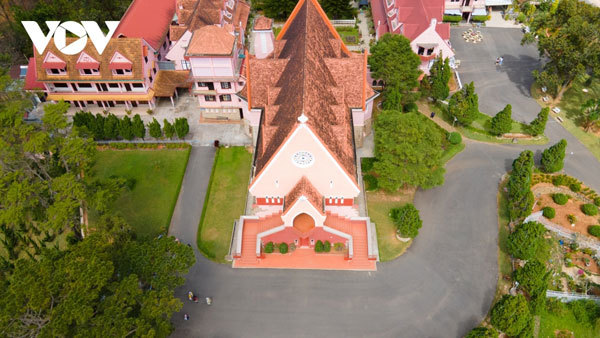 The Domaine de Marie Church also includes a chapel and two monastery blocks of the Sisters of Charity of St. Vincent.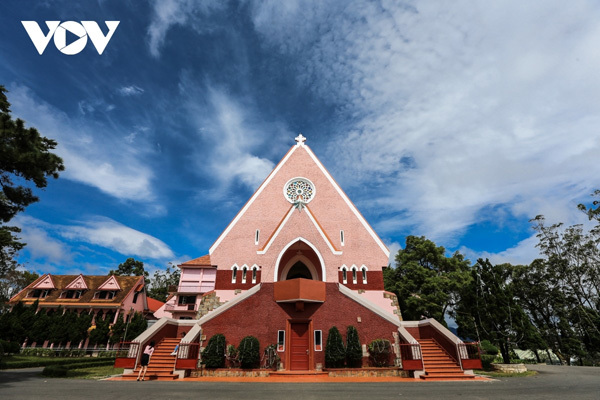 The location serves as a religious site for Catholic pilgrims to practice their beliefs, as well as a tourist attraction. From the church visitors are able to admire the beauty of romantic Da Lat City.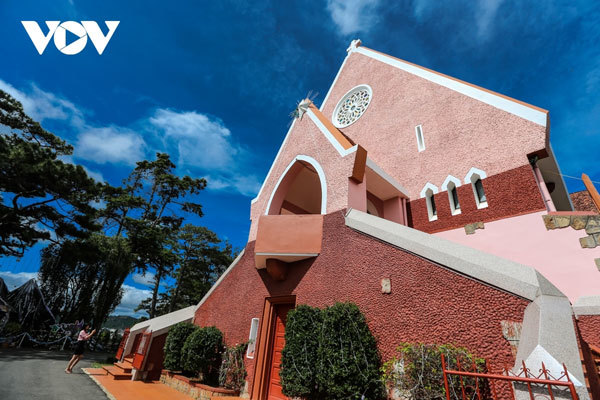 The church is a popular check-in spot among young travelers.
VOV

Tan Dinh in HCM City, Con Ga, known as the Rooster, in Da Nang, and Domanie De Marie in Da Lat are among the most famous pink churches found throughout the country, drawing plenty of attention from travel lovers.
Da Lat is home of many the 19th Century European architectures, including thousands of villas and popular destinations of Da Lat Pedagogy College, Da Lat Railway Station, the St. Nicolas Cathedral (the Rooster Church), the Palace 1,2,3.