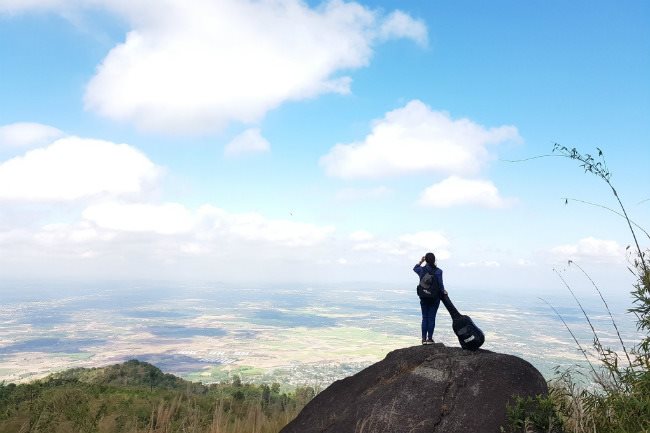 The trekking tour to conquer Chua Chan Mountain is quite challenging - PHOTOS: AN NGUYEN
It takes around three hours to travel by motorbike from HCMC to the mountain in Xuan Loc District, Dong Nai Province.
There are two ways to climb the mountain, one with the staircase and the other more challenging for those who love to explore nature.
Choosing the more challenging trail, I had to conquer dangerous and sheer rocks but was really impressed by the amazing landscapes including thick forests and marvelous waterfalls, and especially mountain goats with incredible cliff-climbing skills.
At the foot of the mountain, there are farms of cashew trees and some other perennial crops.
After conquering the mountain, I and my friends camped overnight on a site atop the mountain, prepared our own food and enjoyed the tranquil atmosphere.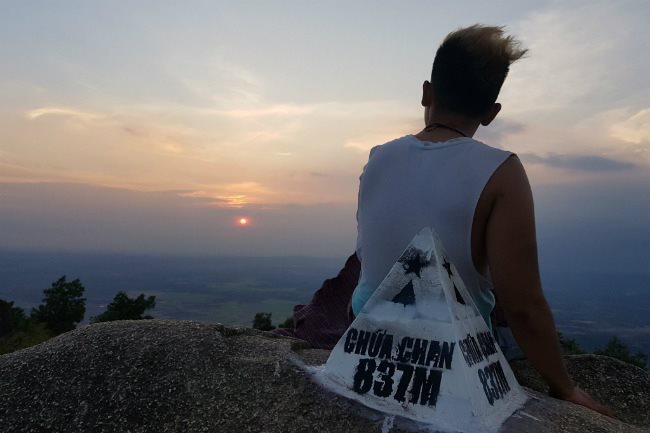 Tourists can enjoy stunning sunset on the peak of the mountain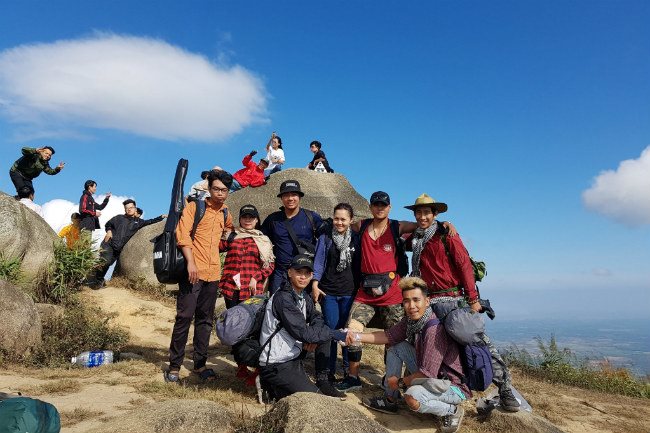 A group of mountaineers poses for photos after reaching the top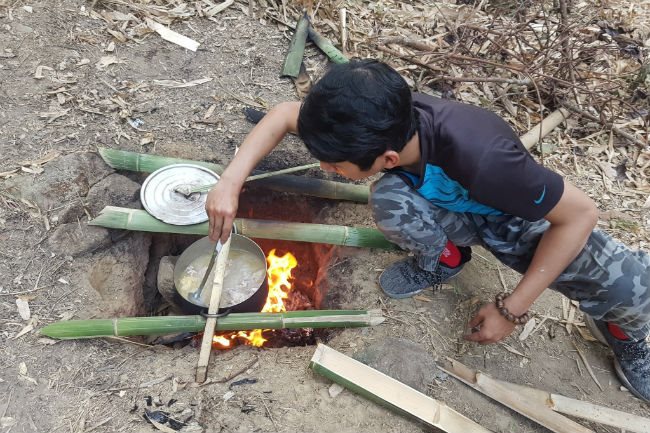 Cooking chicken porridge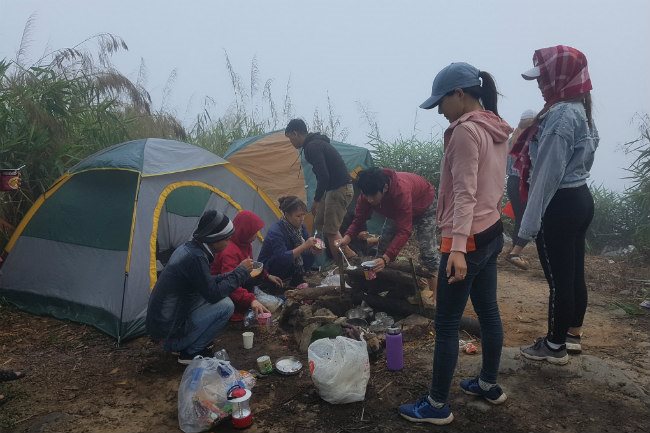 The mountain is covered in thick fog when we wake up in the morning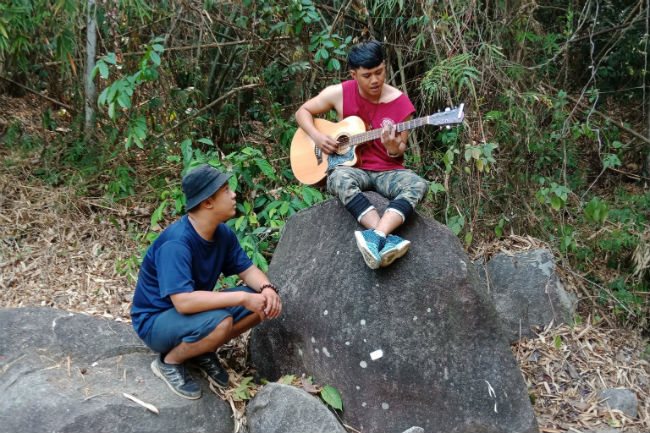 A trekker plays the guitar on the mountain during a break
An Nguyen
SGT