Twin goal must be accompanied by vaccination strategy
In the current circumstance, countries that are able to reopen their borders will stand a bigger chance to spur economic growth. Such a chance are worth every effort to be made by Vietnam to grasp it.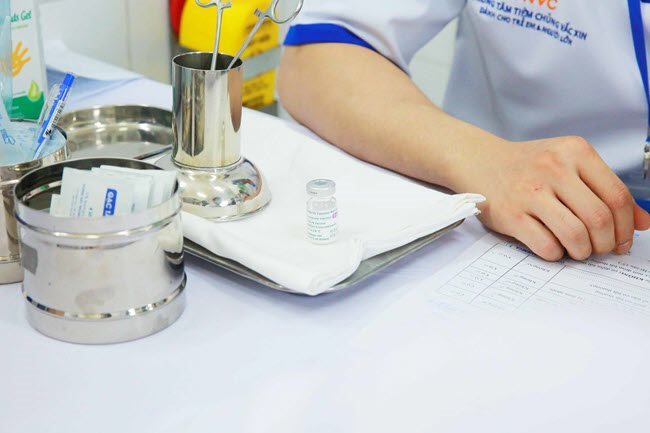 The key word may be a workable vaccination strategy.
Vietnam has remained consistent with her dual objective—both fighting the Covid-19 pandemic and retaining economic development—for more than a year now. This strategy has achieved certain successes. However, in defiance of all the efforts made to contain infections via the border, the ongoing fourth wave of attack revealing further complications is way more unpredictable than the previous ones. It is clear now that maintaining the efficiency of the achievements reached so far in fighting the pandemic is much more challenging in such a context.
That some industrial parks (IPs) with infected cases have to be temporarily shut down and HCMC has to impose social distancing measures to fight the coronavirus is menacing Vietnam's economic targets. If the situation gets worse, more IPs will be closed and more people quarantined. Due to the efficacy of their inoculation campaigns, Vietnam's key export markets—such as the United States and the European Union—are back on track and will be placing more orders. In this case, Vietnam would possibly not only be able to satisfy the rising demand but also risk losing out veteran customers.
It can be said that Vietnam will not be sure of its successful attainment of her twin goal—efficaciously containing the pandemic and spurring economic growth—without the help of Covid-19 vaccines. However, it may take at least one year to have enough vaccine supplies meeting all the need of the Vietnamese population.
As vaccine supplies are currently scant, the formulation of a new workable vaccine strategy to support the fulfillment of the Government's dual objective should be scrutinized carefully.
Consequently, in addition to frontline forces directly combating the pandemic—like healthcare workers and the military—it needs to vaccinate next IP workers whose priorities are based on the rated risks.
Coming next in line are residents in urban areas, especially metropolises like HCMC, Hanoi, Haiphong and
Danang, which are key economic hubs and gateways where foreign trade activities are conducted. Of course, among these levels of priority must be established, for instance senior citizens, patients with chronic diseases.
The third group of the lineup should be people working in the hospitality industry, especially those in the country's best tourist destinations.
In addition, it is necessary to come up with more measures for stepping up the pace of vaccine supplies for Vietnam. Currently, the Ministry of Health is the coordinator in charge of finding vaccine supplies for the whole country. Yet aside from this ministry, the Government should allow too the authorities of key localities to actively negotiate for buying vaccines themselves. Last but not least, the green light should also be given to capable businesses having large labor forces which can find their own sources of vaccines. All these possibilities should be examined and accepted to improve the vaccine accessibility in Vietnam and partly relieve the financial burden on the national budget.
Once all IP workers and dwellers in her metropolises have been immunized, it is more likely for Vietnam to put the pandemic under strict control. The country then can consider opening the border for international tourism.
In the current circumstance, countries that are able to reopen their borders will stand a bigger chance to spur economic growth. Such a chance are worth every effort to be made by Vietnam to grasp it.
SGT

A COVID-19 vaccine fund made its debut on June 5 evening in Hanoi, featuring the participation of PM Pham Minh Chinh, officials from the Vietnam Fatherland Front, ministries, sectors, and organisations, business community representatives and others.

The clinical trials of Vietnamese COVID-19 vaccine candidate Nano Covax are set to enter Phase 3 this month with the optimal dosage of 25mcg, aiming to further test the safety and efficacy of the vaccine in humans before mass production begins.