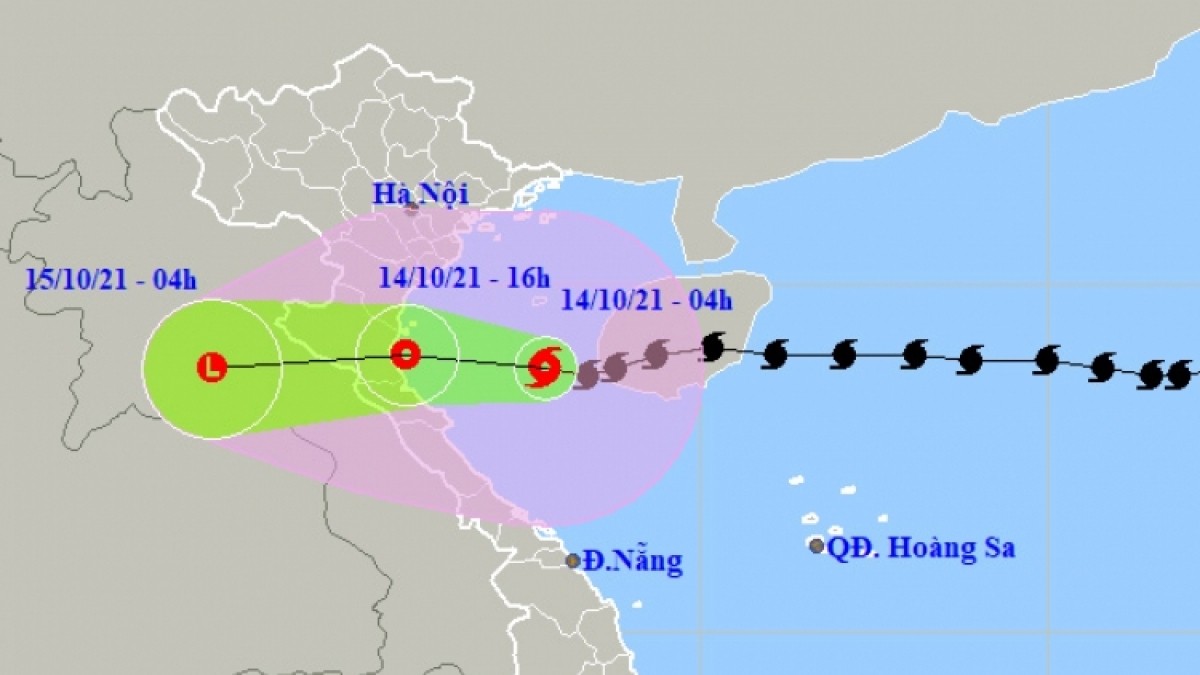 At 04am Kompasu was about 300km off Vietnam's central coast, packing winds of nearly 100kph near its eye. In the next 12 hours, the typhoon will move west at a speed of 20-25kph and weaken into a tropical low depression before making landfall.
Kompasu will then cause rough seas and dump heavy rain on coastal provinces stretching from Quang Ninh to Quang Tri, with rainfall likely to climb as high as 200-300mm in various areas.
Weather experts warned of a high risk of flash floods and landslides in mountainous localities and flooding in low-lying areas.
Thousands of emergency personnel have been deployed to assist with evacuations and any possible rescue operations.
New cold spell to hit northern region on October 16
A cold snap is set to strike the northern region on October 16, bringing with it a deluge of rain and a drop in temperatures.
According to information given by the National Centre for Hydro-meteorological Forecasting (NCHMF), due to the influence of the cold spell, both northern and northern central regions will see temperatures plummet from the night of October 13.
It is forecast that temperatures might drop below 18 degrees Celsius in mountainous areas, while the lowest temperatures in other areas will be between 19 and 20 degrees Celsius.
Furthermore, the cold wave might bring additional rain to the northern region, with the area from Thanh Hoa to Quang Binh provinces likely to experience heavy rain between October 13 and October 15.
Temperatures in the capital will also start to dip from October 15, with the cold being exacerbated by drizzly weather conditions the following day.
Local residents are therefore advised to keep warm in order to protect their health in the cold weather, particularly those in mountainous areas.
Source: VOV