The competition was first held in Brazil in 2001, when coffee prices hit historic lows, only $41.5 cents per pound. At that time, the production cost was $70-80 cents, the farmer life became more difficult as they carried on.
In such situation, farmers limited activities such as fertilization, or land reclamation to cut costs, or shorten the time of costly harvesting operations. Those jobs in turn led to poor quality of coffee beans, making the producers' income even less, creating a vicious cycle. Low coffee prices make the coffee market less attractive, and farmers would eventually quit farming and cultivating other agricultural products.
Realizing the rising danger, UCC Group has made efforts to improve the quality and price of coffee beans through the annual UCC Coffee Quality Contest. Till now, the competition has been going on for 20 consecutive years in 6 countries around the world and this year is the 7th in Vietnam.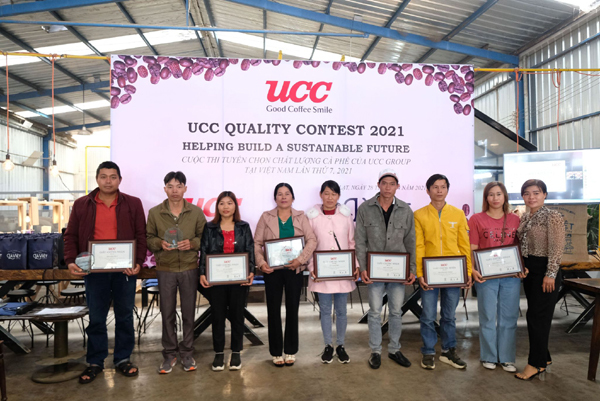 The 7th UCC Coffee Quality Contest in Vietnam
As the second largest coffee exporter in the world, Vietnam is also one of the countries with "gold" resources, suitable for growing rare Arabica coffee varieties that the world needs.
To help farmers have the opportunity to learn from each other as well as improve the quality of coffee which meets international standards, UCC Group has organized the Coffee Quality Contest in Vietnam. This year's competition with strict standards, in addition to assessing the quality of delicious coffee beans, UCC also aims at the criteria of sustainability in the farming process.
When participating in the contest, farmers always make great efforts to achieve high rankings. Since then, the coffee quality and farmers' income have also been significantly improved, creating an incentive for farmers to continue pursuing coffee cultivation.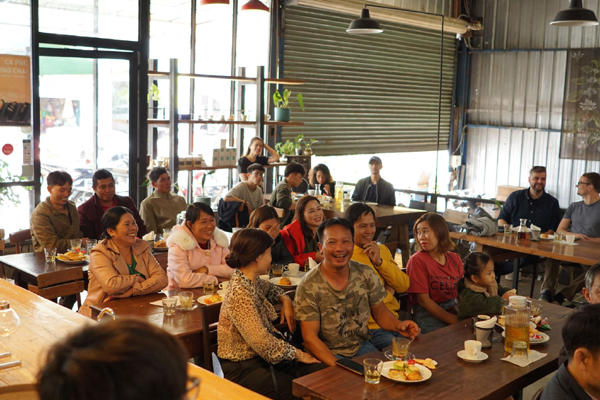 Farmers attend this year's coffee quality contest online awards ceremony
In addition, through the contest, UCC Group aspires to build a win-win relationship and long-term cooperation in purchasing high quality coffee in a stable manner, working together to achieve criteria of SGDs (sustainable development goals).
In Vietnam, UCC always develop different types of coffee and brews that are suitable for each of our customers. No need to go far, you can enjoy typical Japanese coffee in the place where you live. More specifically, UCC is an invisible rope connect better working relationships in the present and the future, in Vietnam and around the world.
PV