Pfizer's breast cancer drug Ibrance, or palbociclib, is too expensive to justify its use on Britain's state-run health service, the country's healthcare cost-effectiveness watchdog said on Friday.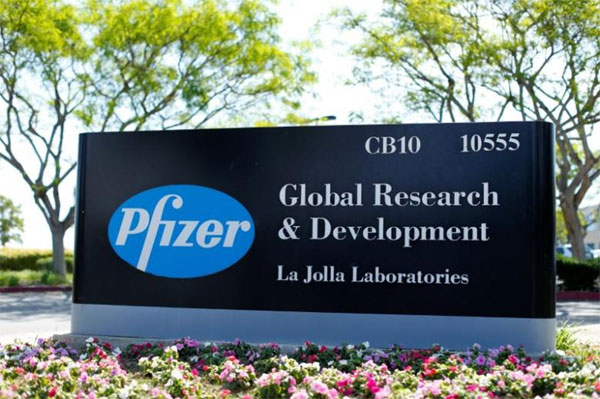 The logo of Dow Jones Industrial Average stock market index listed company Pfizer is pictured here in La Jolla, California April 21, 2016.
The National Institute for Health and Care Excellence (NICE) said in draft guidance that although the medicine was likely to offer some improvement in overall survival, this could not be quantified from clinical trials.
"Even when allowing for these potential benefits, it was still not enough to make palbociclib cost effective at its current price," Carole Longson, director of NICE's center for health technology assessment, said in a statement on Friday.
Ibrance's list price is 2,950 pounds ($3,700) per 28 days.
Pfizer UK's oncology head David Montgomery noted that the NICE decision was not final decision and said the U.S. drugmaker was committed to working to try and find a solution to make the drug available.
Source: Reuters