Uncontrolled online movies
With the explosion of online movie platforms, the management of online movies is much more difficult.
On July 12, the Director of the Vietnam Cinema Agency signed a decision on banning the film 'Taste' after the censorship board scrutinized this work and came to the conclusion that it violated the Cinematography Law.
The main reason behind the ban is the 30 minute long scene in which four female characters and one male character appear naked. They live in a house and are naked in all the activities in the house, including eating, drinking and bathing.
At the same time that the movie 'Vi' was banned, Vietnamese audiences could easily watch 'Sex/Life', an 8-episode series released on Netflix - a worldwide online platform - which has been criticized by global critics for being no different from a porn movie. This is a sex-themed movie with sexual scenes appearing with a dense frequency but not being edited and trimmed, but only labeled with the 18+ sticker. Anyone can watch this movie on this platform without any barriers.
Similarly, the movie 'Nevertheless' on Netflix is also filled with loveless sex scenes that are booed by critics and audiences alike. However, just like 'Sex/Life' and '365 Days' that were released on this platform last year, movies with more pointless hot scenes get more views and 'Nevertheless,' 'Sex/Life' and '365 Days' or 'Bridgerton' have topped Netflix's most watched list in many countries, including Vietnam.
These are examples of the reality of controlling movie content today. While the movies screened at cinemas must be passed by the National Film Review Board with 11 members to ensure that they do not violate the Cinema Law and cut inappropriate scenes, a large number of films on the Internet are not censored, including movies provided by cross-border platforms such as Netflix, Disney+, Amazon... Viewers only need to pay a monthly subscription fee to watch any movie they want.
Huge number of movies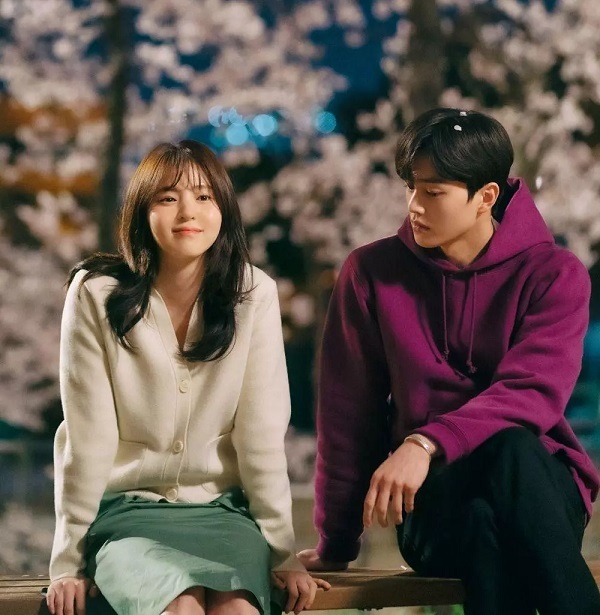 A scene from 'Nevertheless'.
Netflix Vietnam currently has 208 million subscribers in more than 190 countries and territories, including Vietnam. According to statistics of the RealGood online service search system, Netflix has about 3,781 movies and its data is constantly being updated. Other online platforms such as Galaxy Play, FPT Play, VieOn, HBOGo, ClipTV, MyTV, Prime video... also offer thousands of movies. Thus, compared to about 300 licensed movies in cinemas, 500 episodes approved to broadcast on the national Vietnam Television (VTV) a year, the number of movies offered on online platforms is a hundred times higher.
According to statistics from the Ministry of Information and Communications in November 2020, Vietnam had about 35 businesses providing online pay TV services, with 14 million subscribers. Each subscriber can watch movies on many devices, so the actual number may be many times higher.
However, the Law on Cinema 2006 and the revised Cinema Law 3 years later does not have provisions to manage movies released on the Internet. From January 1, 2019, when the Cybersecurity Law took effect, Vietnam has had the tools to handle movies with infringing content, but this is not enough. As the large number of movies released and not approved before appearing on the application, most violations are discovered after movies are released.
Most recently, the Department of Radio, Television and Electronic Information discovered an image of a map with a cow's tongue line appeared in episode 3 of a movie entitled 'Pine Gap', which violates the Press Law and Cinema Law of Vietnam, so the agency asked Netflix to remove the film. Netflix removed 6 episodes of 'Pine Gap' on June 30.
Before 'Pine Gap', 'Put Your Head On My Shoulder' and 'Madam Secretary' captioned the image of Hoi An as the name of a Chinese district. Both films were removed from Netflix at the request of the Department of Radio, Television and Electronic Information. This is the third time in the past one year that Netflix has been caught showing movies and TV shows with content that violates Vietnam's territorial sovereignty. There is no guarantee that these violations will not recur on a larger scale in the future.
How to control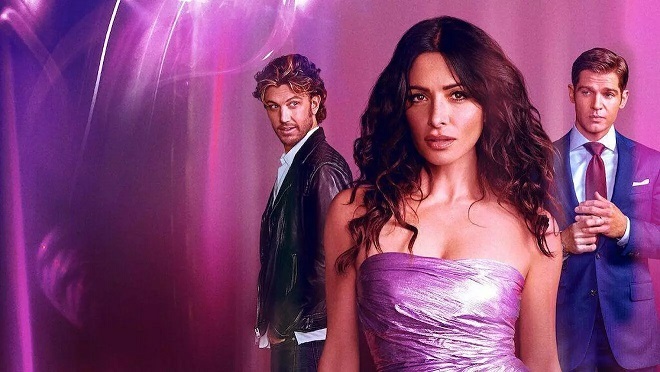 'Sex/Life' is one of many movies that can be watched on the internet without censorship.
With the explosion of online movie platforms, the management of online movies is much more difficult, but it's time to censor online movies like the way movies screened at cinemas and on television are censored to avoid the current drop-off and also to reduce the release of problematic films online.
"Online movies in Vietnam can sometimes attract tens of millions of views compared to a few million viewers of movies in cinemas, so it is necessary to have effective measures to solve this confusion," said Dr. Ngo Phuong Lan, former Director of the Vietnam Cinema Agency, Chair of the Association for the Promotion and Development of Vietnam Cinema.
"There should be feasible regulations and sanctions for movies broadcast on the Internet. In my opinion, it is necessary to clearly unify and divide the responsibility for management/censorship between the Ministry of Information and Communications and the Ministry of Culture, Sports and Tourism," Land said.
She also suggested stronger sanctions on violations made by online platforms and to apply technological solutions to scan and remove sensitive or offending images.
Mr. Vi Kien Thanh, Director of the Vietnam Cinema Agency , told VietNamNet that it is difficult to manage movies online because the 2006 and revised Law on Cinema 2009 does not mention the management of movies online. This issue has been included in the fourth draft of the revised Law on Cinema to submit to the National Assembly. The draft includes revised Article 19 on 'Distributing movies in cyberspace'. In particular, Article 42 clearly states the responsibilities of specific state agencies in the management of films popularized on television, cyberspace and other audio-visual media.
Two ways of managing movies on the internet mentioned in the draft are pre-censorship and self-classification and post-censorship.
Dr. Ngo Phuong Lan said: "It is not feasible for pre-censorship because the number of films on the internet is huge. No censorship council is capable of watching and licensing all of them. The general trend is that movies on the internet are self-categorized and labeled by OTT service providers. If this option is followed, it is necessary to have very clear, transparent regulations."
My Anh
Only films that reflect people's aspirations and reality of life and move the public can free the film industry from the current impasse and crisis.

'Vi' (Taste), the award-winning movie by direct Le Bao, has been officially banned in Vietnam by the Cinema Department because of 30 minute nudity scenes.