VietNamNet Bridge – Many people sneered when he opened his first co-working space on Trang Thi Street in Hanoi. Few believed the concept, new and "odd" at that time, could succeed.
Years have passed, and Duong Do's ambition has come true, and his Toong co-working space has become a smashing success, even spawning copycats.
Le Thu Ngan speaks to Duong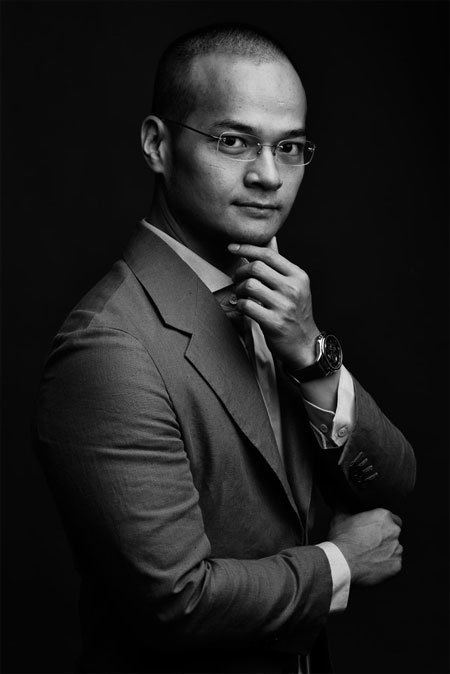 Duong Do, founder and CEO of Toong
You used to be the managing director of a reputed foreign company. Why did you quit a job that is even now the dream of many young people to start Toong? How did the idea of opening a co-working office first come to you?
Repetition will not add more new value to society. So, since the start of my professional career, I have always chosen unconventional routes. I joined Galaxy Studio when the cinema industry in Vietnam was at a nascent stage. Then I joined Richard Moore Associates when branding was still a foreign concept in Vietnam. The challenge of educating the market on new products and services, and then seeing many people benefit from new values is very rewarding for me.
At some point I wanted to take that to a whole new level by starting my own company. When the time was right, Toong was created in 2015. As managing director earlier I had paid special attention to creating interactive communities and environments where people feel inspired, connected with other like-minded members and work hard on their passion. I myself feel most productive when working in such an environment. With Toong, I wanted to create that very exact environment for people like me out there in the market. The rest is history. It turns out the demand for it is very high.
You once said few people believed the new model would succeed since it was a new concept in Vietnam at that time. What were your biggest difficulties in the early days?
Toong is a unique work environment. In fact, it was unique to the point that most people in Vietnam had not seen anything like that before. Thus there were many doubts and many people (investors, journalists, entrepreneurs, and companies) were sceptical about whether Toong will work.
The biggest difficulty in the early days for us was to educate a sceptical market about a completely new demand that had not existed before with a very small team and limited financial resources.
In fact, we are still doing it now as Toong's products keep evolving and our network keeps expanding to four cities and three countries.
What does Toong mean? Are you happy with where it is now?
The name Toong, inspired from the word "tổ ong" or beehive in Vietnamese, embodies the vision of our company, which is to create a human-centred platform that cultivates character and fosters self-transformation of each and every individual. These people will then set forth to create new things and values, helping us propagate positive changes in society.
In that mission, we are only at the beginning of a long journey of making people's lives better. And there are still a great many things to do.
However, I am happy to see that Toong is heading in the direction we originally set out, inspiring people to switch from traditional offices to work in co-working spaces and some even opening their own co-working spaces. Toong is shaping a new culture where everyone is more open-minded, flexible and focused on creating new values than just new things.
Toong is the most successful co-working space in the country. What are the factors behind its success?
"Success" is a very subjective word. I will say that for us success means seeing more people in Vietnam switching from traditional offices to co-working spaces. Our "success" so far is backed up by the three following factors:
First is sustainable, meaningful innovation creating value that puts customers at the centre.
Next is detailed execution with speedy results from a combination of both anticipating market needs and swift action to create benchmark products that meet the needs and lead trends.
Last but not least is the capability to educate the market about new ideas, products and services. We leverage our collective experience of understanding the multi-faceted nature of marketing and branding strategy to continuously launch new products and educate the market on new values.
Toong plans to expand outside Vietnam. Can you tell us about it? Have you lined up an investor who will help implement the plan?
By the end of this year, Toong will cover the entire Indochina region with eight locations and more than 13,000sq.m in our network. We also signed a partnership in March with Indochina Vanguard to open co-working spaces in new Wink Hotels, which will launch 20 hotels over the next 10 years in the region. With this collaboration, Toong will replace the traditional business centre/lounge in hotels with co-working spaces for a new generation of entrepreneurs and business travellers.
We have finalised the design and will launch our first location in Laos in Q2, 2018. It will be the first professional co-working space, educating the Laos market on a new working culture.
We have also signed a deal with the landlord and will launch our first location in Phnom Penh, Cambodia, in Q3, 2018.
Both Laos and Cambodia are great markets with lots of potential, and we believe that our products can bring value to companies and entrepreneurs in those countries.
At the same time, to fulfill our mission, we are working with our strategic investors who share the same values to take Toong to other markets in Southeast Asia.
Foreign co-working operators are bound to come to Vietnam. Have you gazed into the crystal ball? How do you plan to take them on?
I see the market is big enough for multiple players to serve customers better. Co-working space operators should focus on offering better services and educating the market than competing with each other.
Toong's product offerings allow customers to grow professionally and personally while providing them a cost-effective and high-quality working environment. Our human-centric and experience-oriented nature allows us to take on the fierce competition based on our low prices.
As a successful start-up entrepreneur, please tell young people how to raise capital from investors. How do you think start-up ideas should be nurtured in Vietnam?
I won't say I am successful, but I very much enjoy my entrepreneurial journey. From my experiences I would say the effective way to raise capital is not by fancy talking and running after investors. Instead, focus on yourself, create new values, always have clear vision. And most of all, be humble.
I believe people, especially entrepreneurs, should focus on creating new values to make society better. And to create new values and meaningful innovations, you have to have empathy with other people and be able to imagine a picture of how you want life should be, then work hard on execution to make that picture a reality.
Source: VNS