Ms. Phuong Thuy (District 1, HCM City) has difficulty remembering a time when Bui Vien Street was crowded. The noise from surrounding bars which had once irritated her has now vanished.
Bui Vien Street, a nightlife tourist attraction in HCM City, used to be an ideal venue for Western guests and young Saigonese to come to eat and hang out every time they go down the street. It is so-called "Western Street" (Pho Tay) referring to its Western culture-orientated features. Before the pandemic, Bui Vien street was crowded with backpackers coming here to have fun, try unfamiliar cuisines and explore a new place during their trip to Saigon.
Due to social distancing, many famous bars and restaurants have been closed for a long time. Other businesses along the street have been forced to close or have begun to sell food.
"I have not observed a scenario like this, even though I have been living here for more than 10 years. The pandemic has badly affected the street," Mr. Hai Thanh (District 1) said.
A manager of a restaurant on Bui Vien Street believes there are three reasons why the street has not been able to recover from the pandemic. Firstly, many businesses are closed because of the pandemic. Secondly, the fact that people's fear of crowds can discourage them from going out more frequently. Finally, citizens are attempting to be economical and find other cost-effective forms of entertainment.

Phan Xich Long Street (Phu Nhuan District), a street of restaurants, is in a similar situation. Although several bistros allow takeout, it is reported that few customers buy food from their shops.

"Instead of making profits, we reopen so that people will not forget our brand. There were many days when staff opened the restaurant and just chatted with each other until they closed it without having a single customer," the owner of a restaurant told VietNamNet.

Negative mindset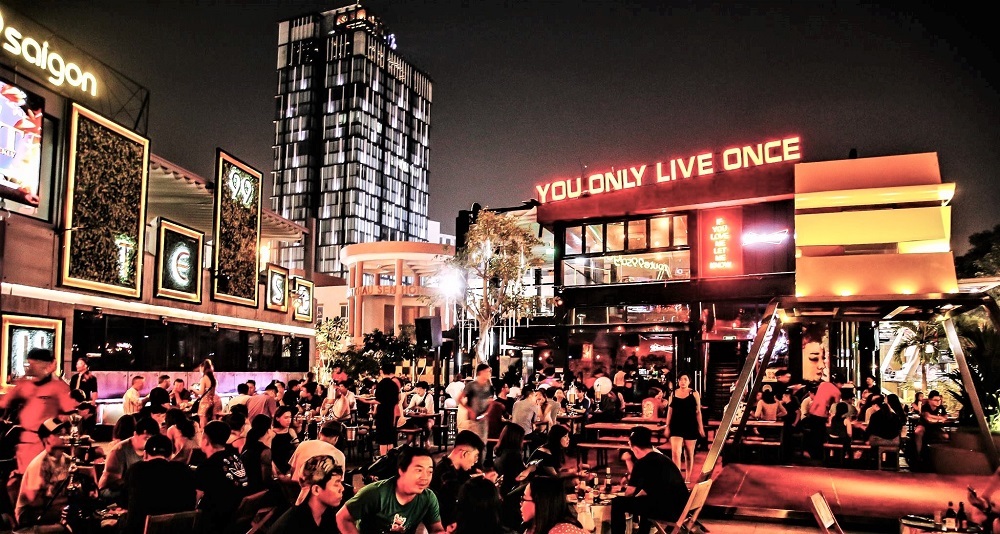 YOLO pub in 2019.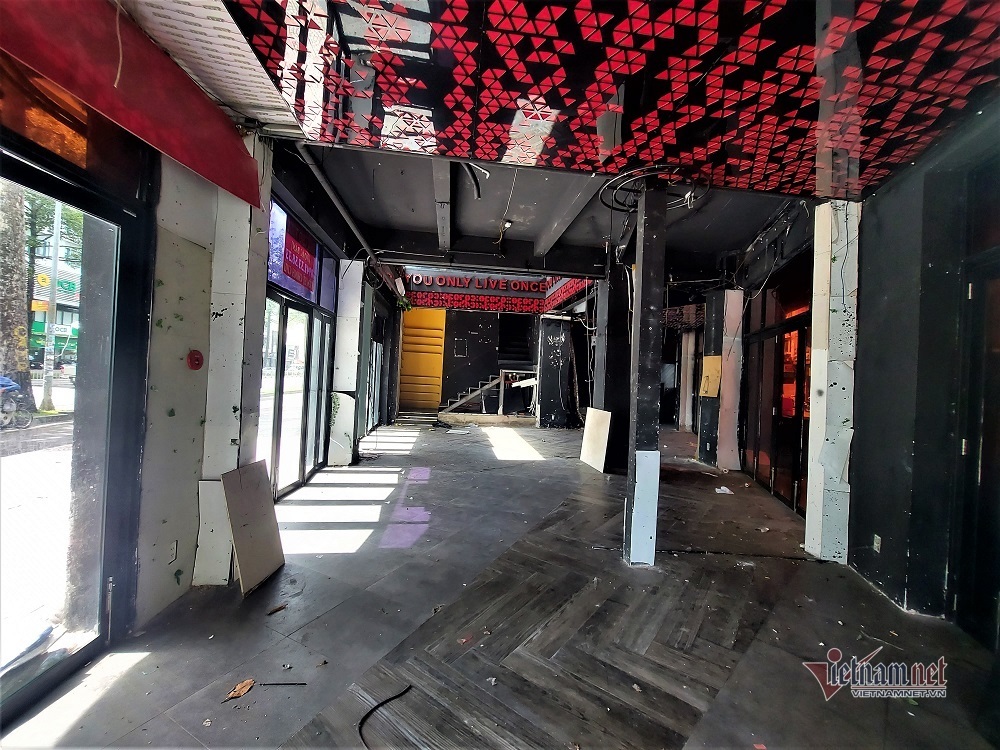 YOLO pub at present. The pub has been abandoned for months..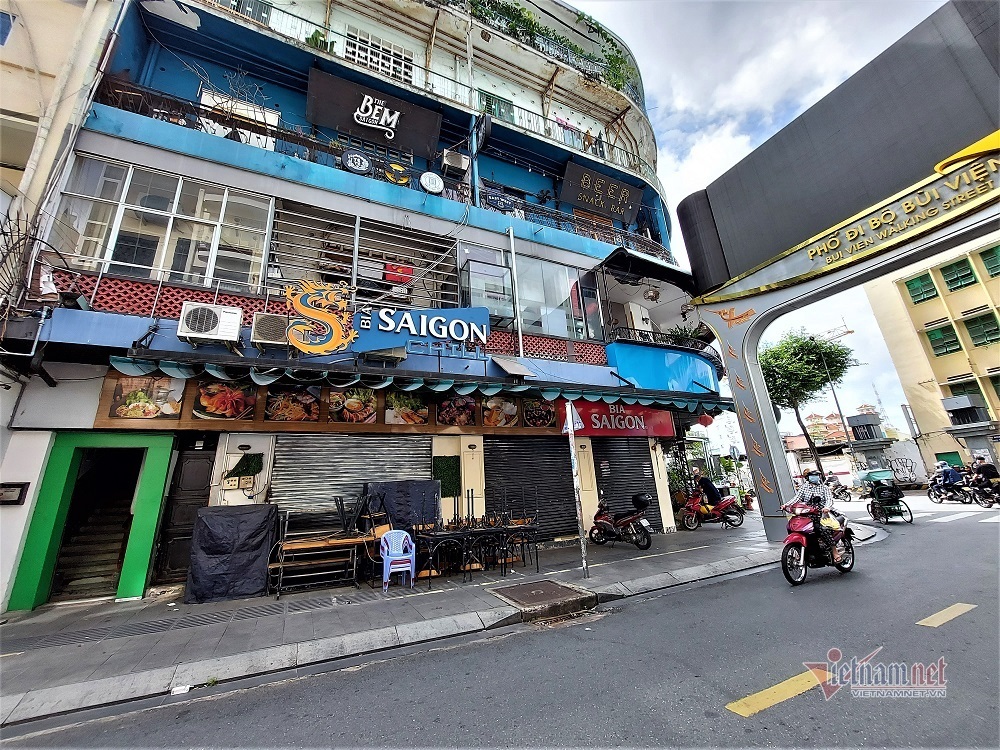 Bui Vien Street lost its special features because of the pandemic.
Ms. Nguyen Phuong Nga, senior account manager of Kantar Vietnam, said that this is the first time the company has noticed negative thought among people in its 20 years studying shopping behavior of people in rural and urban areas.

Kantar surveyed the level of people's fear during the first pandemic wave in Vietnam when social distancing took place in April 2020. At that time, more than 30 percent of surveyed households said they felt insecure. In the latest survey in 2021, up to 54 percent of inquired families said that they did not feel secure. Even families with high monthly income also were anxious and started saving money to cope with any difficulties in the future.
"In the past, people paid more attention to health and food safety than to income. Now, they prioritize keeping up to date with the latest news on the pandemic, working and the cost of living. I have never encountered this situation before," Nga said.
The consequences of the Covid-19 pandemic have greatly affected human behavior. The above worries make specific change to the consumption behavior and spending decisions of people. This partly explains why bars and restaurants on Bui Vien Street (District 1) and Phan Xich Long Street (Phu Nhuan District) would be very difficult to get up, which has urged many people to close their businesses and return retail space.

According to President of the Association of Vietnam High-Quality Goods Vu Kim Hanh, when people are not optimistic about their financial status and spend less, it is a "punishment" for businesses.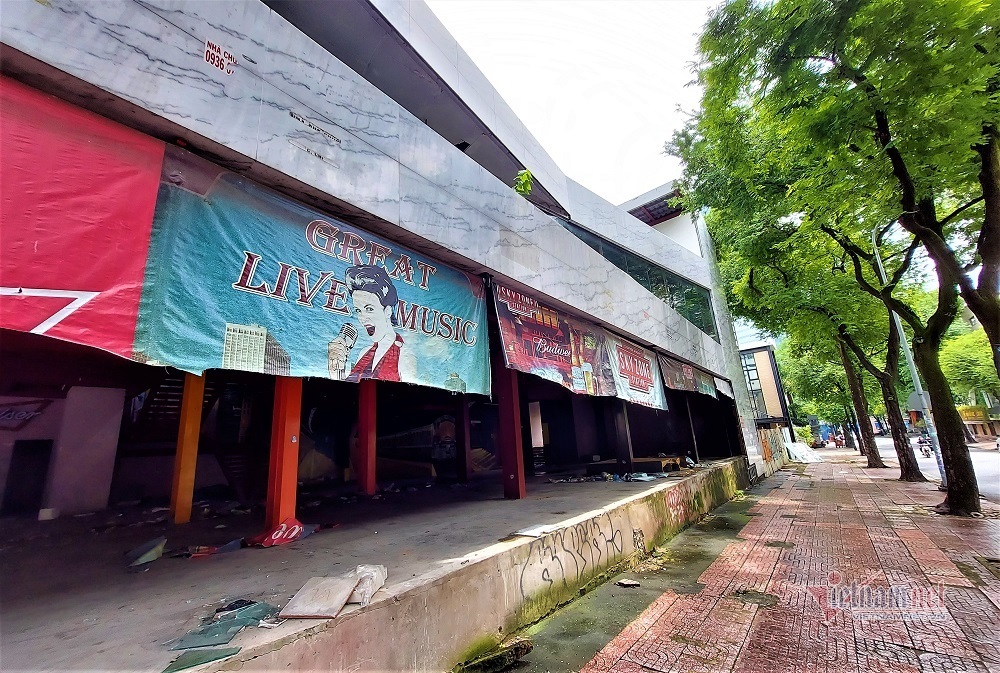 A restaurant that has been closed for months.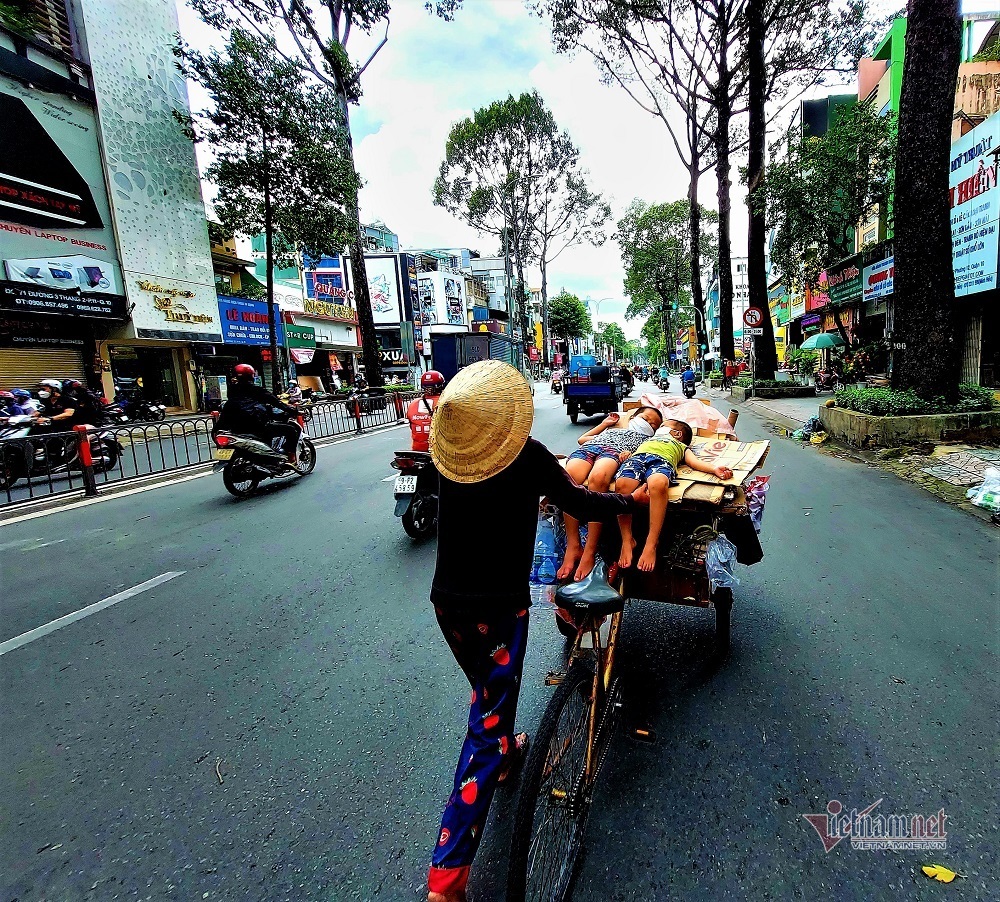 People and businesses in HCM City will have hard days after the fourth Covid-19 wave.
Prof. Nguyen Thien Nhan, former HCM City's Party Secretary, said that as HCM city is facing an unprecedented situation so it needs unprecedented solutions. As its businesses do not operate, then workers lost their job and did not have income.
As a National Assembly deputy of HCM City, Prof. Nhan suggested that the Government provides support packages worth at least 6.5 percent of the country's GDP, equivalent to US$18 billion for businesses and workers, to stimulate demands, through which stimulating production and business.
Tran Chung

Commenting on the negative growth rate in Q3, Tran Dinh Thien noted that this reflects the real situation of the economy but there is a foundation for a strong recovery in the future.