Urban areas, parks to be built on Red River alluvium grounds
Hanoi authorities plan to build new urban areas and eco-friendly housing, and develop open space with parks, urban squares and flood parks on thousands of hectares on the alluvium grounds of the Red River area.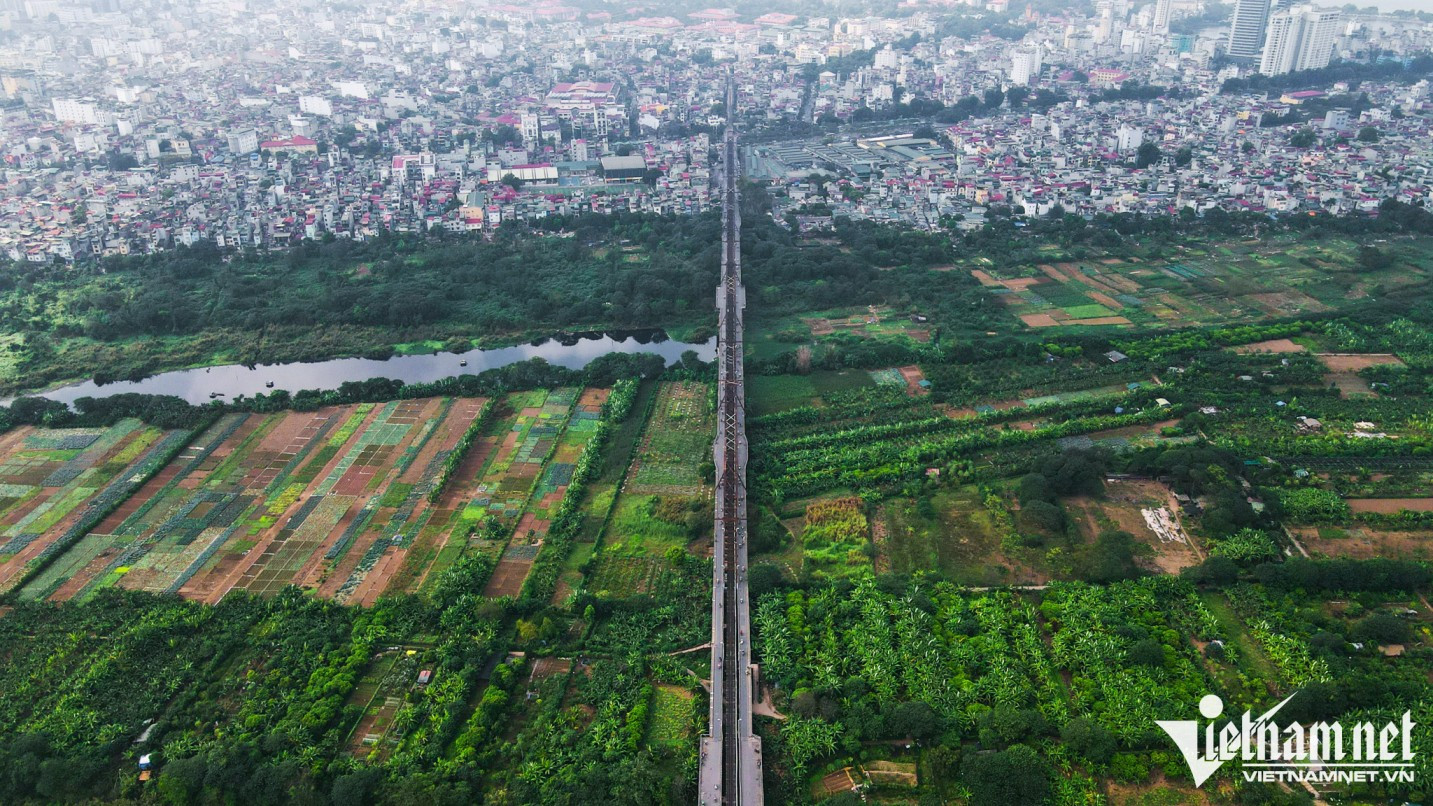 The Red River urban area subdivision plan stretches for 40 kilometers, from Hong Ha Bridge in Dan Phuong district to Me So Bridge in Thuong Tin district, with a total area of 11,000 hectares.
Under the project, the alluvial grounds in the planned area account for 5,480 hectares, or 50 percent of the total area of the Red River urban subdivision plan, mostly reserved for vegetables, flowers, ornamental plant cultivation and unused land. The built area covers 1,190 hectares, or 11 percent of the total area.
Hanoi plans to have five alluvium grounds (Thuong Cat - Lien Mac, Hoang Mai –Thanh Tri, Chu Phan –Trang Viet, Dong Du – Bat Trang, Kim Lan – Van Duc) with construction on 1,590 hectares. Meanwhile, the Tam Xa – Xuan Canh grounds will have a construction rate of 15 percent, or 408 hectares.
The alluvium ground is expected to be developed into new modern urban areas, ecological housing blocks and public works. The alluvium grounds left would be reserved for open space with parks, urban squares, flood parks, natural recovery and agricultural ecological space.
In the plan, the Red River area would be an important spatial axis and green corridor.
To realize the plan, the leaders of four inner districts, including Hoan Kiem, Ba Dinh, Tay Ho and Long Bien, have proposed a multifunctional cultural park in the middle of the alluvium grounds.
According to leaders of Hoan Kiem district, the plan aims to follow the Hanoi Capital Construction Master Plan to 2030 with a vision towards 2050.
It aims to exploit the land, advantages and natural beauty of the Red River. Hanoi will consider Red River as the landscape axis that creates open, green spaces, with civilized and modern urban infrastructure and a destination for sight-seeking and tourism.
The middle alluvium ground is mostly situated in Hoan Kiem district (the wards of Chuong Duong and Phuc Tan) with an area of 15.3-18 hectares and river length of 3.8 kilometers.
In March, Hoan Kiem district planned to turn the middle alluvium ground into a cultural and tourism park. However, professional agencies warned that the planning must be in accordance with the Red River urban subdivision plan.
Moreover, professional agencies of Hanoi suggested that the planning of the alluvium ground and the two sides of Red River should be carried out with all districts where the river passes through. Hoan Kiem will discuss the matter with Ba Dinh, Tay Ho and Long Bien on the issue.
Tran Thuong