Urgent construction of a 500-bed field hospital in Hanoi
The 500-bed field hospital for the treatment of severe and critical Covid-19 cases is under construction on 3.5 hectares of land in Yen So ward (Hoang Mai district) by the Hanoi Medical University Hospital.
The construction of the hospital began on July 24 and is scheduled to finish before August 30.
The field hospital will have about 1,000 medical staff, including 272 doctors and 680 nurses, who come from the Hanoi Medical University Hospital and a number of hospitals supported by the Ministry of Health.
The hospital is built according to the standards of ICU treatment, with areas for nutrition, testing and separate treatment to ensure sterility, infection control, and avoid cross-infection.
Workers are working days and nights to complete the hospital. During the time of social distancing in the capital city, all workers must undergo strict temperature checks and medical declarations before entering the construction site.
The entrance to the field hospital is located at 587 Tam Trinh Street.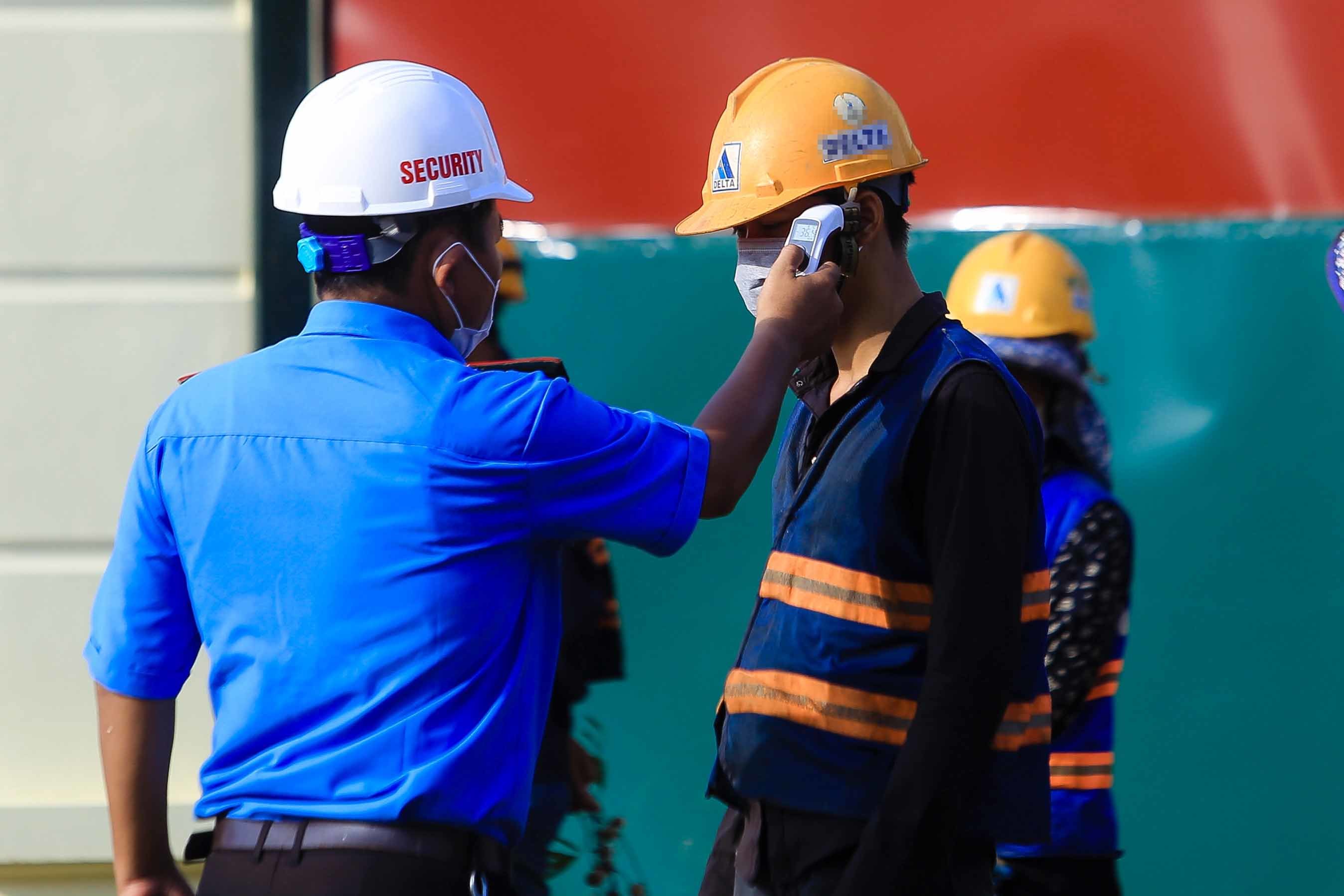 Workers have to pass body temperature check before entering the work site.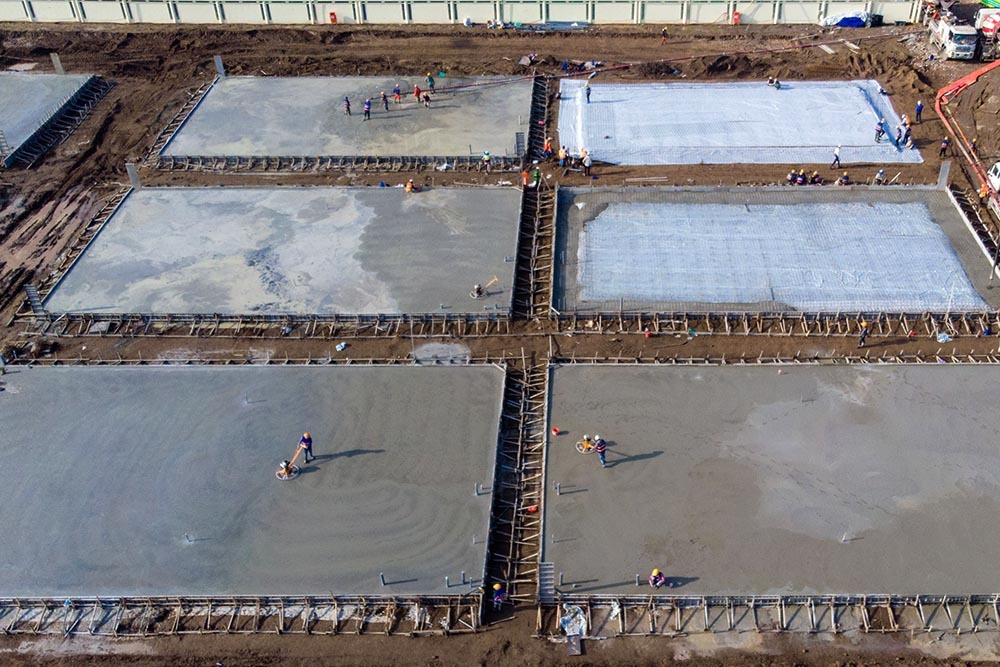 The foundation of the hospital, divided into separate functional areas.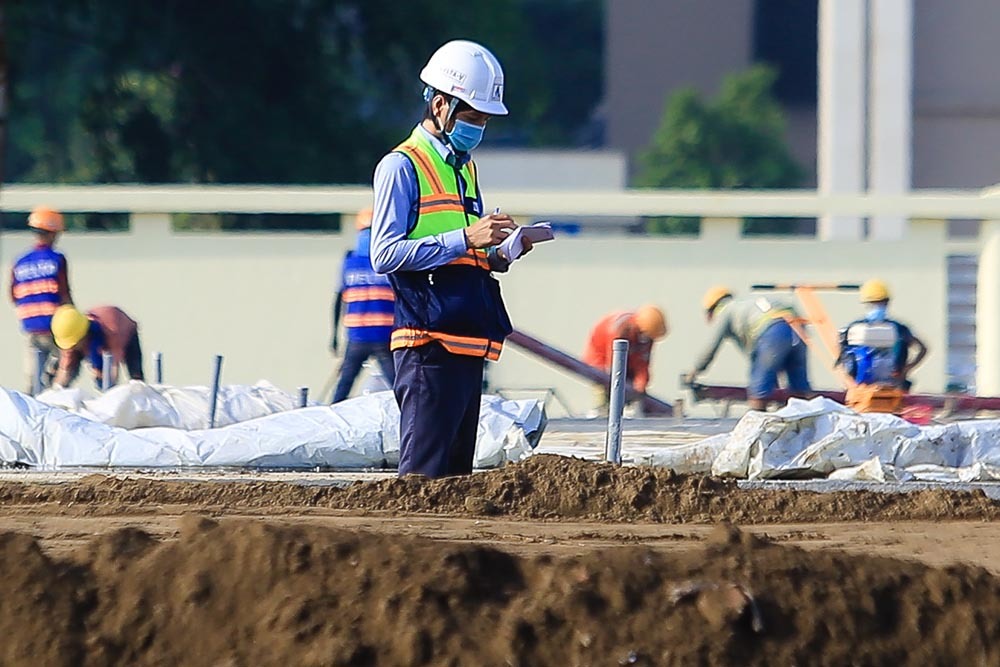 It is expected that on August 30, the hospital will be put into use.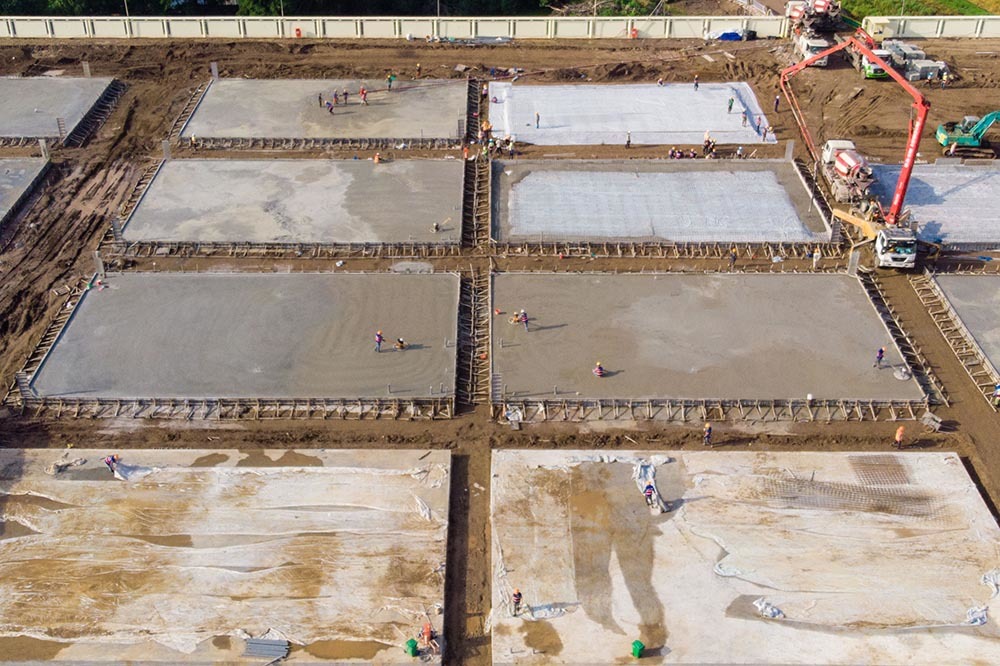 Many stages have been completed after a week of construction.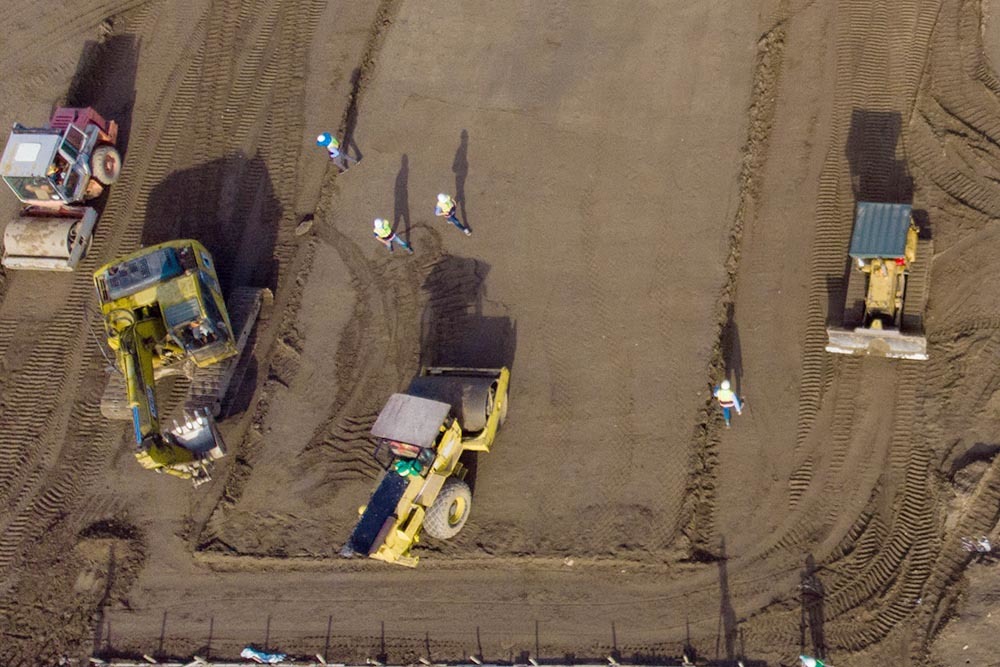 Machines and human resources are mobilized to the maximum to build the hospital.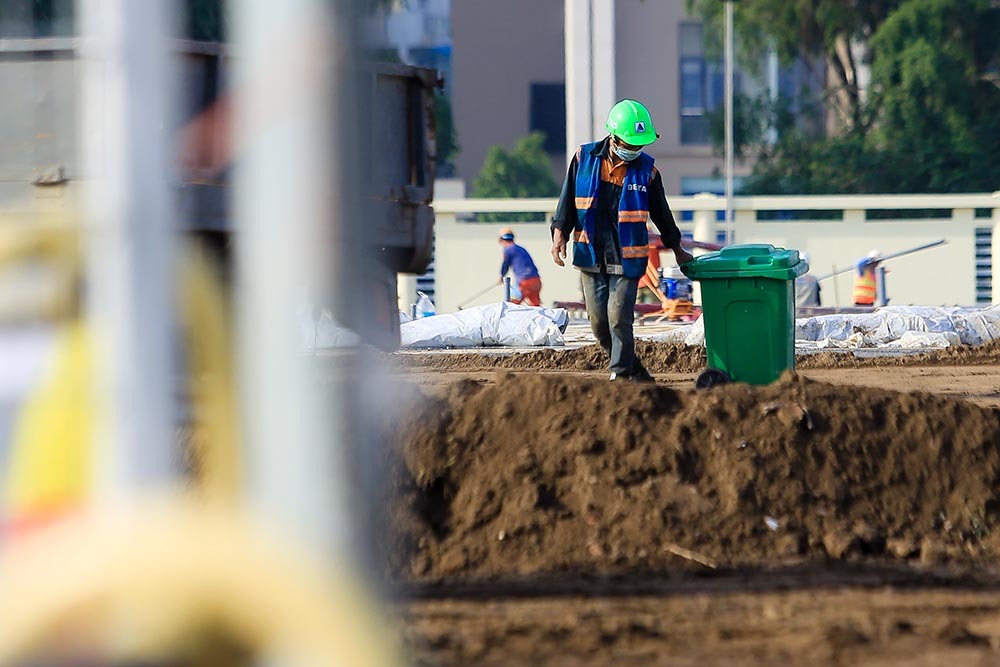 The field hospital is built at the time of social distancing in Hanoi, when many new covid-19 cases of unknown infection sources are reported.
Doan Bong

Hanoi's bustling streets have turned quiet during days of social distancing under the Prime Minister's Directive 16 starting from 6am on July 24.

Hanoi has started to administer Covid-19 vaccines to people at health centers of districts and towns.