Urgent need for legal framework for FIE listing on local exchanges

As less than 10 FIEs have been listed on the local stock exchanges during the past 16 years, it is becoming an urgent need to overhaul the legal framework in the field as more and more investors set foot in Vietnam.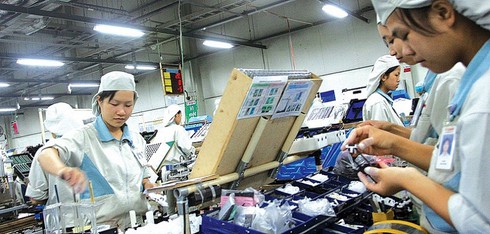 A large number of foreign companies have expressed interest in listing on the stock exchanges in Vietnam
Decree No.38/2003/ND-CP ordering several FIEs to shift from the limited liability company to the joint-stock company model and Decision No.238/2005-TTg setting a target participation rate for FIEsin the Vietnamese securities market could only convince a few foreign-invested companies to list on the local stock exchanges. The names include Taya Vietnam (code: TYA), Everpia (code: EVE), Mirae (code: KMR), Siam Brothers (code: SBV), Taicera (code: TCR), Nagakawa (code: NAG), and Tung Kuang (code: TKU).
Since 2005, the Vietnamese securities market has not welcomed any foreign-invested companies.
According to lawyer Tran Minh Hai, director of law company Basico, a large number of foreign companies wish to be listed on the stock exchanges in Vietnam, however, due to the lack of specific regulations on listing, they have decided otherwise.
Hai also said that paving the way for FIEs to list locally would help supervise their performance. "The companies would be managed by not only local authorities but also investors, shareholders, and the local stock exchanges."
At the latest shareholder meeting of Korea-based Seoul Metal Vietnam JSC, many questions regarding the timeline to be listed on the local bourses have been raised. To calm shareholders down, SMV's management board stated that it will register stocks for transaction on the UPCOM. Even as 2019 is nearly over, there is no information about listing the company.
According to experts, the most important thing is to carefully review FIEs' commitments before licensing them to be listed on the local stock exchanges.
Specifically, local policymakers should clarify requirements such as the operation timeline in Vietnam; the levels of growth in output, revenue, and annual profit; and the rate of technology transfer, among others. This would help a lot in selecting strong FIEs to participate in the Vietnamese securities market.
Also, to more effectively supervise FIEs' listing activities, policymakers should issue regulations about the timeline big shareholders are not allowed to sell their acquired stocks. VIR

The Politburo recently issued a resolution paving the way for favourable conditions to attract and choose high-quality foreign direct investment into Vietnam. 

A list of 755 enterprises failing to register to list on the stock market after equitisation will soon be announced.