US dollar climbs to 20-year high, central bank takes action
The US Dollar Index (DXY) at 9.15 pm on July 5 (Vietnam time) surged to 106.5 points, a 20-year high in the history of the greenback. The State Bank of Vietnam (SBV) has begun taking action.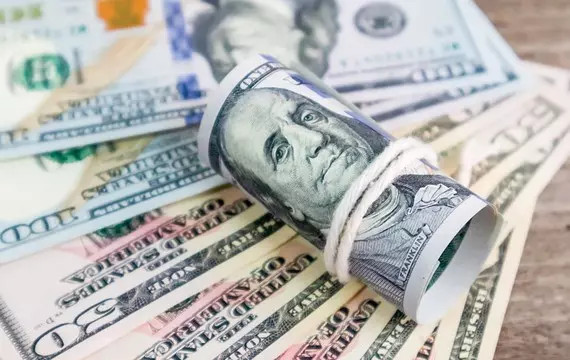 The Dixie, which measures the value fluctuations of the US dollar in comparison with the other six currencies, including EUR, JPY, GBP, CAD, SEK and CHF, hovered around the 106.55-point level, which increased by 1.57 percent just within 10 hours.
The US dollar climbed to a new peak after being supported by the strong recovery of the US 10-year treasury bond yield, which surpassed the 2.959 percent threshold when reopening after the Independence Day holiday.
The euro value rose by 0.13 percent to $1.0435 dollars following the statement of Bundesbank Chief Joachim Nagel about the stance of the ECB.
In Asia Pacific, the Wall Street Journal on July 4 (Vietnam time) reported that the Biden administration is considering the rollback of some tariffs on imports from China to curb inflation.
Prior to that, on July 4 (Vietnam time), the Reserve Bank of Australia (RBA) informed that it has raised the interest rate by 50 basis points, from 0.85 to 1.35 percent.
In Vietnam, commercial banks raised dollar prices on July 4, following SBV's move of raising the selling price of the dollar sharply, from VND23,250 per dollar to VND23,400.
The interbank market on July 4 witnessed heavy fluctuations compared with the last week. The dollar price surged to VND23,370 per dollar, an increase of VND90 (0.27 percent) compared with the last week and 2.52 percent compared with earlier this year. This is a sharp rise if noting that the dollar price had been flat in the last few years.
In the face of pressure on the dong/dollar exchange rate, the central bank has begun selling dollars from forex reserves, estimated at over $10 billion.
In addition to the sale of dollars, in the open market, at the last bond bidding of July, the bank sold VND44,999.8 billion, withdrawing a corresponding amount of VND from the market. This included VND24,999.9 billion worth of 7-day bonds at the interest rate of 0.65 percent, and VND19,999.9 billion worth of 14-day bonds at the interest rate of 0.9 percent.
Pham Chi Quang, Deputy Director of the Monetary Policy Department, in late June, said that the central bank would follow a flexible policy and make an intervention when necessary to mitigate consequences of exchange rate fluctuations and to stabilize the forex market.
Nguyen Ngoc Cuong