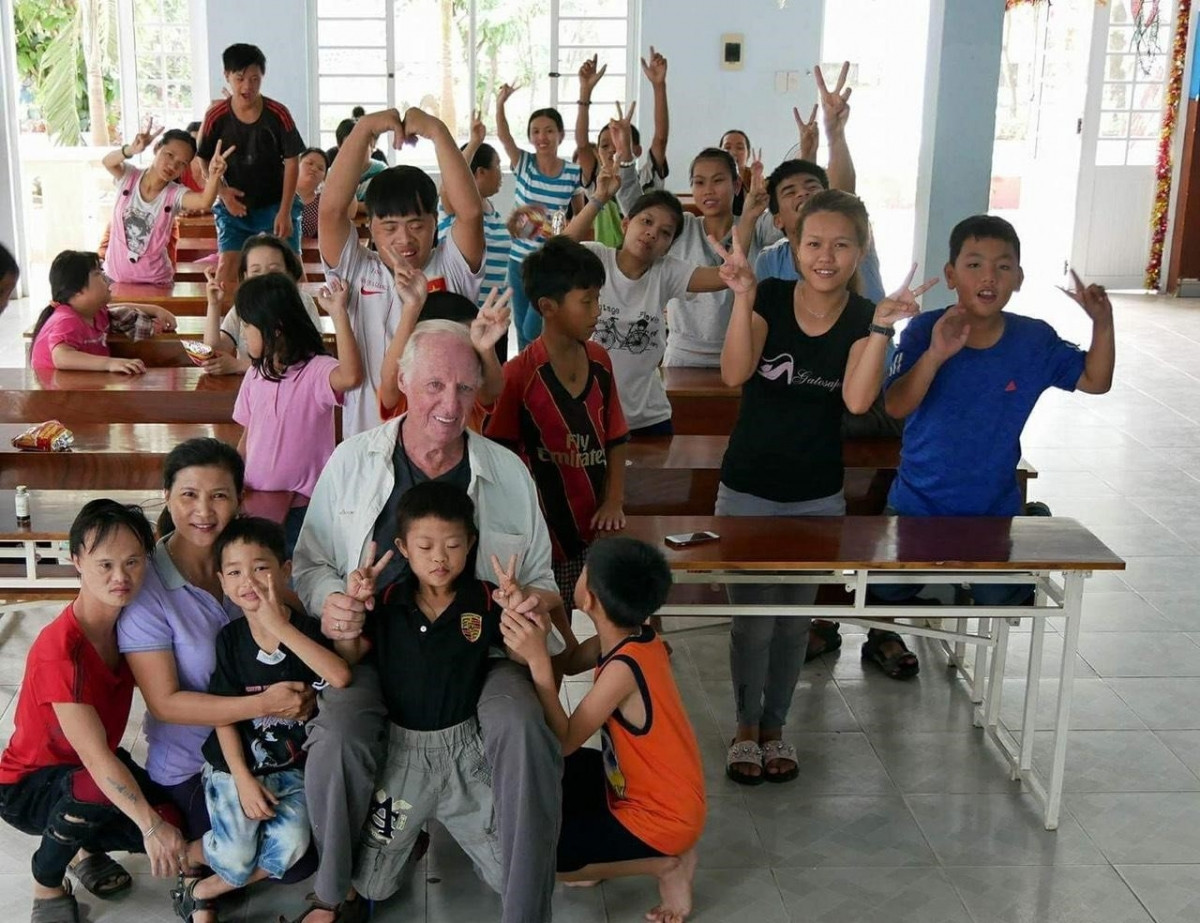 Daily routine
Each morning, Keenan pays a visit to the Da Nang Centre for Agent Orange/Dioxin Victims and disadvantaged children to talk and play with children who were born into couples exposed to defoliants sprayed by US troops during the war in Vietnam decades ago.
As soon as he arrives, he quickly develops a rapport with the friendly children, sitting down on the floor, hugging them in his lap and patting them with a gentle and friendly smile.
He then walks around to say hello to staff at the centre and begins the morning session with a basketball lesson. Upon hearing his whistle, the children quickly run out to the court to line up and play before they are divided into two teams to play against each other. When the children are unable to throw the ball into the basket, he practices every move to help them to follow his technique. Every time he throws the ball, the children clap their hands excitedly and laugh.
Leaving the sport field, Keenan and his children then enter the classroom where he devotedly presents each child with a jigsaw puzzle or painting task. Meanwhile, another group of children runs over, holding his hand to ask for his help with letter writing. Keenan patiently practices writing the letters O and A, with the children attentively copying him. Each time they write a letter, the children clap their hands, hugging Keenan and grinning.
Taking responsibility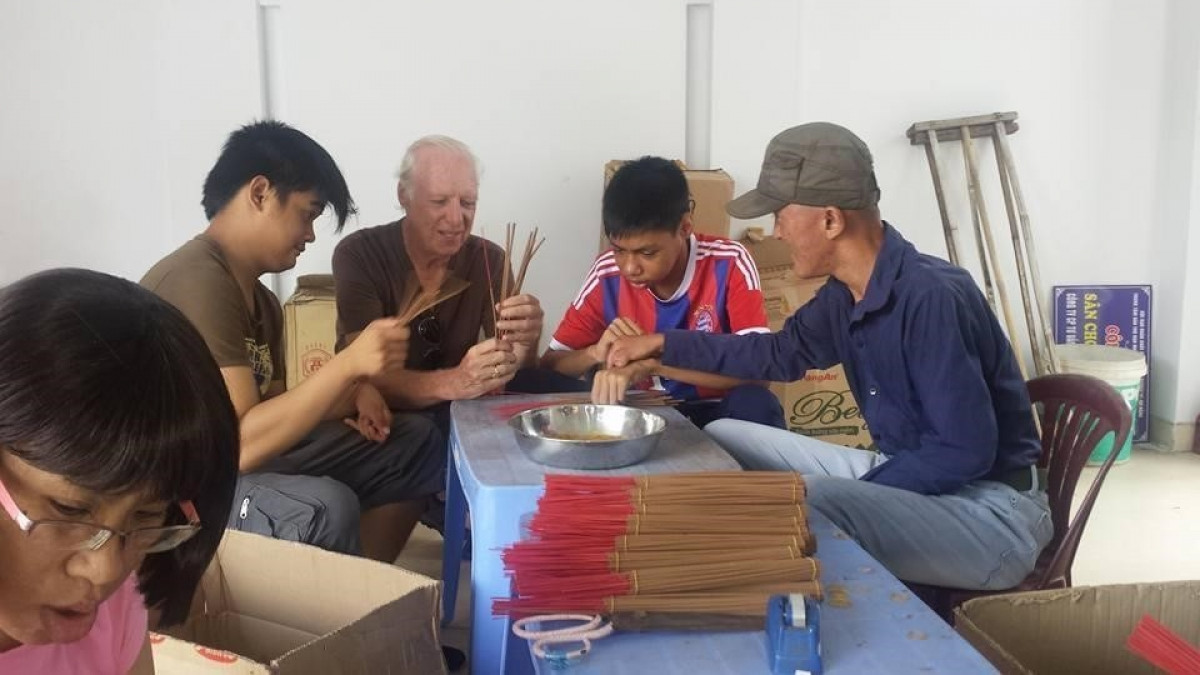 Keenan is an American veteran who fought in Vietnam in the 1970s. He was examined in 2013 and diagnosed with prostate cancer due to exposure to Agent Orange. Upon receiving news of his illness, he searched online and was shocked to learn that more than 45 years after the end of the war, there are still generations of Vietnamese people infected with similar toxic chemicals.
More than anyone else, he understands the dioxin pain that children and their families must suffer. These emotions prompted him to return to the country to take part in charity work, contributing to alleviating the pain.
In 2016, Matthew decided to make a return to Da Nang in order to work as a volunteer at the Da Nang Centre for Agent Orange/Dioxin Victims after being given support by another American veteran. He has since come back to the central city two to three times annually, with each time lasting for several months, to take care and help the children at the centre.
"Though the children and I don't speak the same language, I believe they understand my care and sharing. Because, there is love that does not need to be expressed in words, but from actions and hearts. Honestly, I consider them as my own children," Keenan says.
Over recent years, he has lobbied both domestic and international individuals and organisations in Australia, Japan, the US, and Canada, especially the US Veterans for Peace, to lend a helping hand to needy children in Da Nang. Some of his practical contributions include raising funds to buy a 29-seat bus to pick up and drop off children at the centre, creating compassionate houses of love, and building a basketball court and swings for children to sit and play on.
"I love Vietnam very much and will continue to devote my energy to helping the victims of Agent Orange/dioxin. I have a strong desire to live up to the message my mother sent me when I returned from the war, that is Love, Peace and Happiness," shares Keenan.
Nearly half a century has elapsed since the US' withdrawal led to the conclusion of the Vietnam War, although millions of Vietnamese victims of Agent Orange/dioxin, especially young people, continue to live a hard life. Keenan says he sympathises and feels more responsible for the victims.
"They and I both contracted diseases caused by dioxin exposure, and they deserve more care," he says.
Hopefully, through his compassion, kindness, and devotion, Keenan will be able to continue his lofty mission of helping unfortunate people to have greater faith and energy in life.
Source: VOV