US$2 billion Quang Ninh LNG plant to get investment registration certificate
Cam Pha People's Committee in Quang Ninh province is eager to complete procedures to grant the certificate before February 20.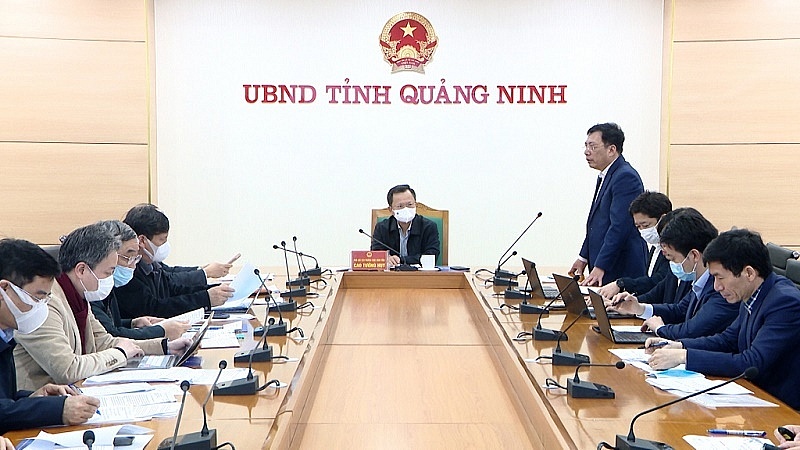 The People's Committee met to discuss the project.
Speaking at the meeting to review progress, Cao Tuong Huy, vice chairman of Quang Ninh People's Committee, said that the project will play an important role in boosting economic growth in the Northern Key Economic Region.
Departments and relevant authorities have been instructed to work together to complete the procedure for granting the funds by this Sunday.
The People's Committee was assigned to complete land clearance and hand over to the investor in June.
The province has asked the joint venture of PV Power, Colavi, Tokyo Gas, and Marubeni to officially establish the company in March and complete the business establishment registration soon.
Covering an area of 56 hectares, including 13.38ha offshore in Cam Pha city, the Quang Ninh liquefied natural gas (LNG) power project will include a 1,500MW power plant, gas storage, and an LNG port with an annual capacity of 2.4 million tonnes.
The project's construction was kicked off in October and is expected to complete in the second quarter of 2027. On completion, it will contribute 9 billion kWh per year to the power grid.
Source: VIR

Investors are eyeing the Vietnamese liquefied natural gas (LNG) market since environmental protection has become a major factor in energy development in the country, experts have said.  

The Japan Petroleum Exploration Co. Ltd. (JAPEX) and Vietnam's ITECO JSC have freshly signed a share purchase agreement.