VietNamNet Bridge – The contract worth over VND1.7 trillion will be signed between the state-run Vietnam Assets Management Company (VAMC) with the Bank for Agriculture and Rural Development (Agribank) today, October 1. Three other contracts will be signed with the three banks of SCB, SHB and PGBank later.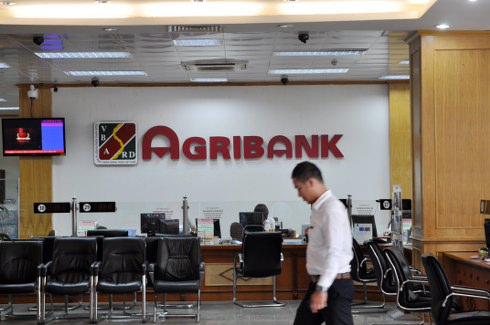 The 27 bad loans on the books worth VND2.4 trillion of Agribank is sold for VND1.7 trillion.
Mr. Nguyen Quoc Hung, Vice President of VAMC, said the company would buy the first debts from Agribank this afternoon (1/10), with a contract worth more than VND1.7 trillion. Hung said these are the 27 bad loans on the books worth over VND2.4 trillion of 11 companies.
Besides Agribank, the VAMC official said many other banks that have the bad debt ratio of below three percent only made contact with VAMC.
"In addition to Agribank, a large state-owned bank is also willing to sell debts," said Hung.
After the contract with Agribank, VAMC will buy bad loans from the three other banks: Saigon Commercial Bank (SCB), Saigon Hanoi Bank (SHB) and the Petroleum Bank (PGbank).
"The value of the debts of these banks is at least VND1 trillion and we will make purchases within this week," Hung revealed.
Regarding the plan to buy bad debts of the Nam Viet Bank (Navibank), a source at the VAMC said that that plan cannot be conducted immediately due to incomplete records. In addition, there are hundreds of bad debts "lining up" and waiting to be sold for VAMC.
After selling bad loans to VAMC, the banks will receive VAMC's special bonds.
VAMC officially went into operation on 26/7, as a wholly state-owned specific business, with a chartered capital of VND500 billion. The initial goal of this company is to handle approximately VND40-70 trillion of bad debts in 2013. However, due to the late issuance of the circular on debt trading, VAMC expects to handle only VND35-40 trillion of bad debts this year.
US1 = VND21,000
Na Son