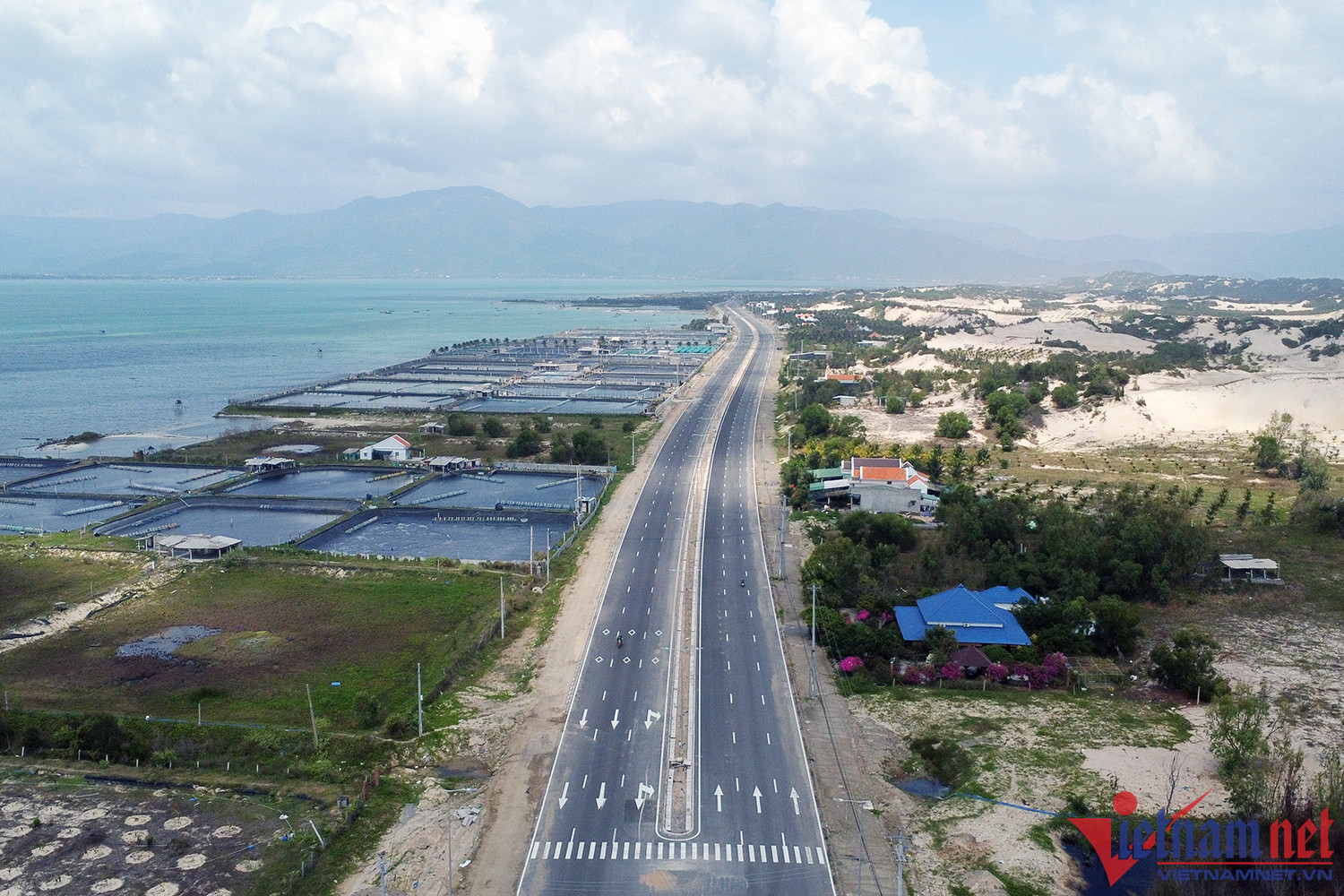 Deputy Prime Minister Tran Hong Ha on March 27 signed a decision approving the adjustment of the planning for Van Phong EZ in Khanh Hoa province by 2040, with a vision towards 2050.
Van Phong EZ has 19 sub-regions. Of these, Bac Van Phong has 13 sub-regions, including ecotourism, resort, golf course, trade and finance center, international port and logistics center, urban areas and entertainment areas.
There will also be an area for civil airport, sea tourism service, urban utility activities such as finance, banking, seminar organization, community tourism and industries.
This will be a dynamic economic center with new business fields operating at a high level. The tourism and entertainment industry in Van Phong will have a strong brand, high quality and international competitiveness.
As for Nam Van Phong, it comprises six sub-regions, including a gateway area, urban residential areas, industrial parks, and general port industry. This is also a place for specialized ports and logistics warehouses serving industrial parks.
A civil airport will be built in Van Thang commune, expected to cover an area of 500-550 hectares, next to the two seaport areas.
Nam Van Phong Harbor will directly serve Van Phong EZ and forward liquid/gas products. There will be a general wharf and specialized wharf to receive vessels with tonnage of 100,000-300,000 tons.
Regarding road transport, new major routes towards the sea will be built, while the routes of the North-South Expressway will be completed (Nha Trang – Van Phong and Khanh Hoa – Buon Me Thuot sections).
Meanwhile, the 26B Highway will be upgraded to connect Khanh Hoa - Buon Ma Thuot highway.
Van Phong EZ covers an area of 150,000 hectares, including 70,800 hectares of surface land and 74,300 hectares of surface water, with 4,900 hectares of sea encroachment. Van Phong is located in the district of Van Ninh (Bac Van Phong) and Ninh Hoa Town (Nam Van Phong).
Of this, the total land area reserved for functional zones is 31,000 hectares, or 42 percent of total natural land, including 11,825 hectares of land for urban areas and residential quarters.
In June 2022, the resolution on piloting specific mechanisms and policies to develop Khanh Hoa province was ratified by the National Assembly with new policies to attract strategic capable investors to develop large-scale projects for Van Phong EZ.
With the specific mechanisms for Van Phong, the National Assembly determined some business fields prioritized to attract investments, including an innovation center and R&D center; information technology, high technology transfer in the ocean and maritime fields with the investment capital of VND1.5 trillion or higher; trade and finance center with the investment capital of over VND12 trillion.
Tran Chung