VietNamNet Bridge - After signing a contract worth more than $9 billion with Airbus in late September, Vietjet Air signed a $800 contract to buy engines of the General Electric (GE) & Snecma yesterday.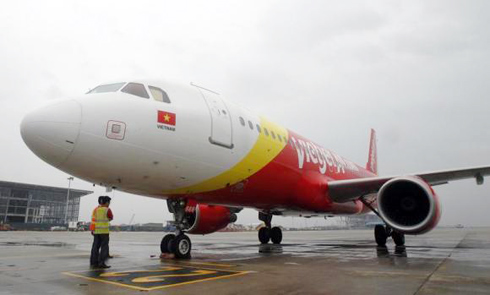 Photo: Reuters.
The agreement was signed in Hanoi on December 16 during the visit to Vietnam of the U.S. Secretary of State - Senator John Kerry.
The $800 million contract includes technical and maintenance services. These are the engines for the 100 Airbus A320 and A321 that Vietjet Air ordered and rented in late September.
In the last three months, Vietjet Air announced the investment of nearly $10 billion in aircraft purchasing contracts.
For GE, this is the 2nd largest contract that this engine manufacturer signed with Vietnamese airlines in the past three months.
Earlier, GE and Vietnam Airlines reached an agreement on the purchase of 40 engines for the Boeing 787 Dreamliners. The value of this contract was not disclosed but the market price for each engine of this kind is $45-$56 million, depending on the relevant maintenance clauses.
Aircraft manufacturers like Boeing or Airbus do not produce engines but order from engine manufacturing firms such as GE, Rolls Royce or Pratt & Whitney.
Son Tung