Vietnam acts with composure amid yuan devaluation

Since China is Vietnam's biggest trade partner, the sharp yuan devaluation will affect Vietnam's imports and exports with China.

The Buon Ma Thuot Coffee And Commodity Exchange JSC's (BCCE) coffee has been exported to China for many years. Tran Thanh Hai, chair of BCCE, said BCCE has been at a disadvantage in terms of price compared with Chinese products.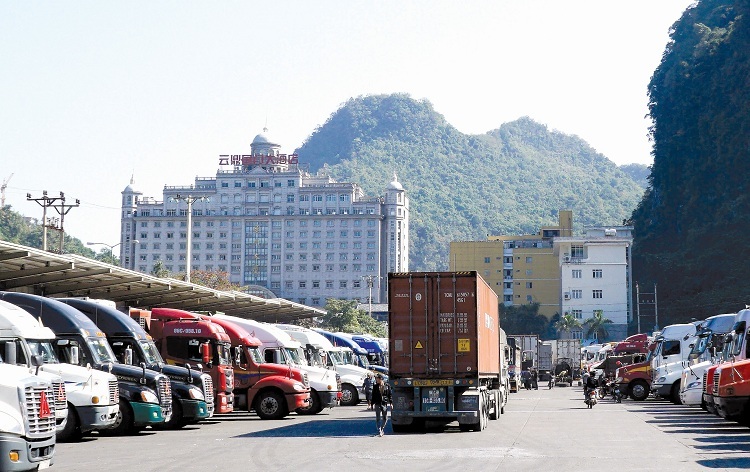 The yuan devaluation will affect Vietnam's exports to China
He also complained about unpredictability as the Chinese yuan value has dropped to below 7 yuan for one dollar threshold, becoming the weakest since April 2008.

CCE and other Vietnamese enterprises worry about doing business with China, especially when Vietnam has surpassed Malaysia to become ASEAN's biggest trade partner for China.

Since China is Vietnam's biggest trade partner, the sharp yuan devaluation will affect Vietnam's imports and exports with China.
In 2018, Vietnam's exports to China brought revenue of $41 billion, an increase of 16 percent compared with 2017, according to VCCI HCMC branch.
However, Tran Toan Thang from the National Center for Socio-economic Information and Forecast (NCIF) does not think the Chinese yuan devaluation would have a big impact on Vietnam's economy.

There are two reasons behind the conclusion.

First, the openness of China's economy is 45 percent, which is not a high level. Second, the Chinese government is a big holder of US bonds. The depreciation of the Chinese yuan will create losses for China when importing goods and buying bonds, which will be greater than the benefits it can expect from exports.

China is now Vietnam's biggest trade partner with two-way trade turnover of $106 billion in 2018, an increase of 14 percent over 2017.

Chief economist of BIDV Can Van Luc said the currency used in payment remains the US dollar, while the prices of contracts were fixed. When the Chinese yuan depreciates and the dollar value increases, Vietnamese enterprises will get bigger benefits when converting from the US dollar into Chinese yuan.

Since it is difficult to predict the next happenings of the US-China trade war, it is impossible to say about the impact on Vietnam businesses' operations in the medium and long term. Luc advised enterprises to keep close watch over the situation and the assessments about exchange rate risks.

Some commercial banks have slashed the lending interest rates since August 1, 2019. Dinh Quang Hinh from VnDirect Securities commented that banks have taken flexible moves in accordance with market fluctuations, suitable to Vietnam's conditions.
However, he noted that the interest rate reductions have been applied only at some banks which have capital, but this is not common in the banking system.

Hinh noted that the State Bank rarely uses the prime interest rate to regulate the market, but uses other tools, including the ceiling credit growth rate and M2. The deposit interest rate is at high level, so there is not much opportunity for easing lending interest rates.
Kim Chi 

The Ministry of Industry and Trade would not adjust its import and export goals despite current difficulties.

External challenges, such as protectionism and the escalating trade war between the United States and China, have left negative impacts on Vietnam's exports, according to officials speaking at a meeting in Hanoi on Wednesday.