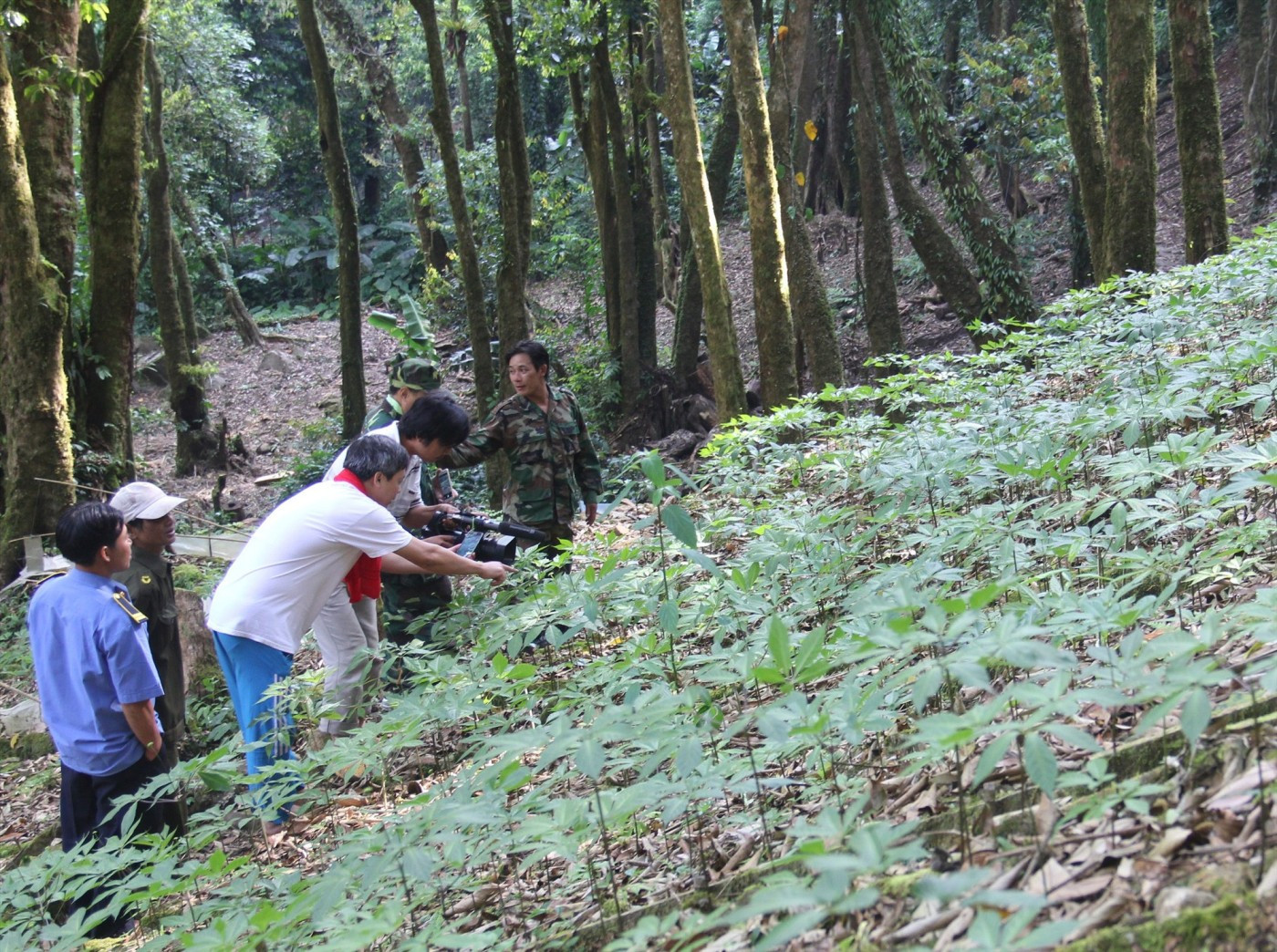 Vietnam has a diverse and abundant source of natural medicinal plants with 5,000 species, including ginseng species with many uses, such as anti-depression. They help recover declining functions and resist cell-damaging toxins, thus prolonging the life of cells and increasing new cells.
Ginseng is cultivated in many localities with many enterprises which organize value chains, from growing, harvesting and processing to production and consumption.
However, development of ginseng and ginseng-made products is not commensurate with the potential. Vietnam's enterprises are still weak at deep processing, while advertisement and sale promotions are not good enough to turn ginseng farming and processing into a high-income industry.
The ginseng development program to 2030 with a vision towards 2045 aims at preserving Vietnamese ginseng genetic sources in the wild, and conserving the biodiversity of forest ecosystems.
MARD plans to develop ginseng growing areas mostly in provinces with suitable conditions. It is expected that Vietnam will have 24,000 hectares by 2030 and 100 percent of the area will have growing area codes and geographical indicators.
From 2030, Vietnam would exploit about 300 tons of ginseng a year that would satisfy the requirements on origin traceability, GACP-WHO or equivalent standards. It would also pay attention to building preliminary and deep processing factories and utilities near growing areas.
The major kinds for conservation, development, processing and trade in merchandise scale are Ngoc Linh and Lai Chau ginseng. In addition, Vietnam would try to cultivate and develop Lang Biang ginseng.
The localities with potential to develop ginseng are Quang Nam, Kon Tum, Gia Lai, Lam Dong, Thua Thien-Hue, Nghe An, Lao Cai, Lai Chau and Dien Bien. The growing areas for ginseng development include Quang Nam, Kon Tum and Lai Chau.
Besides expansion of ginseng areas, Vietnam will invest in ginseng processing facilities, with priority given to the production of medicine, health protection food, cosmetics and macrobiotics.
MARD estimated that the program would cost VND52.058 trillion, of which VND1.359 trillion, or 2.6 percent, would be from the state budget, while the remaining VND50.690 trillion would be from private investment sources in society.
Tam An