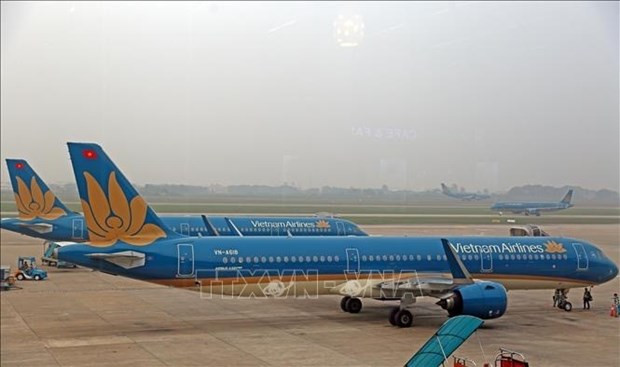 National flag carrier Vietnam Airlines will restore its Hanoi (Vietnam)-Luang Prabang (Laos)-Siem Reap (Cambodia) route on July 1 (Photo: VNA)
From October 30, the number of flights will increase to five per week.
According to a representative of the carrier, the resumption of the trans-Indochina route after a period of suspension due to the COVID-19 pandemic will bring many convenient flight options to tourists, complement the international flight network of Vietnam Airlines, and contribute positively to the recovery of the regional tourism industry and to trade, investment, and cultural exchange between the three nations.
The airline is also running seven flights per week on another trans-Indochina route that connects Hanoi, Vientiane (Laos), Phnom Penh (Cambodia), and Ho Chi Minh City (Vietnam).
Vietnam Airlines began operating routes to Siem Reap in 2000 and to Luang Prabang in 2006. In 2019, the carrier transported nearly 400,000 passengers on its trans-Indochina routes./. VNA