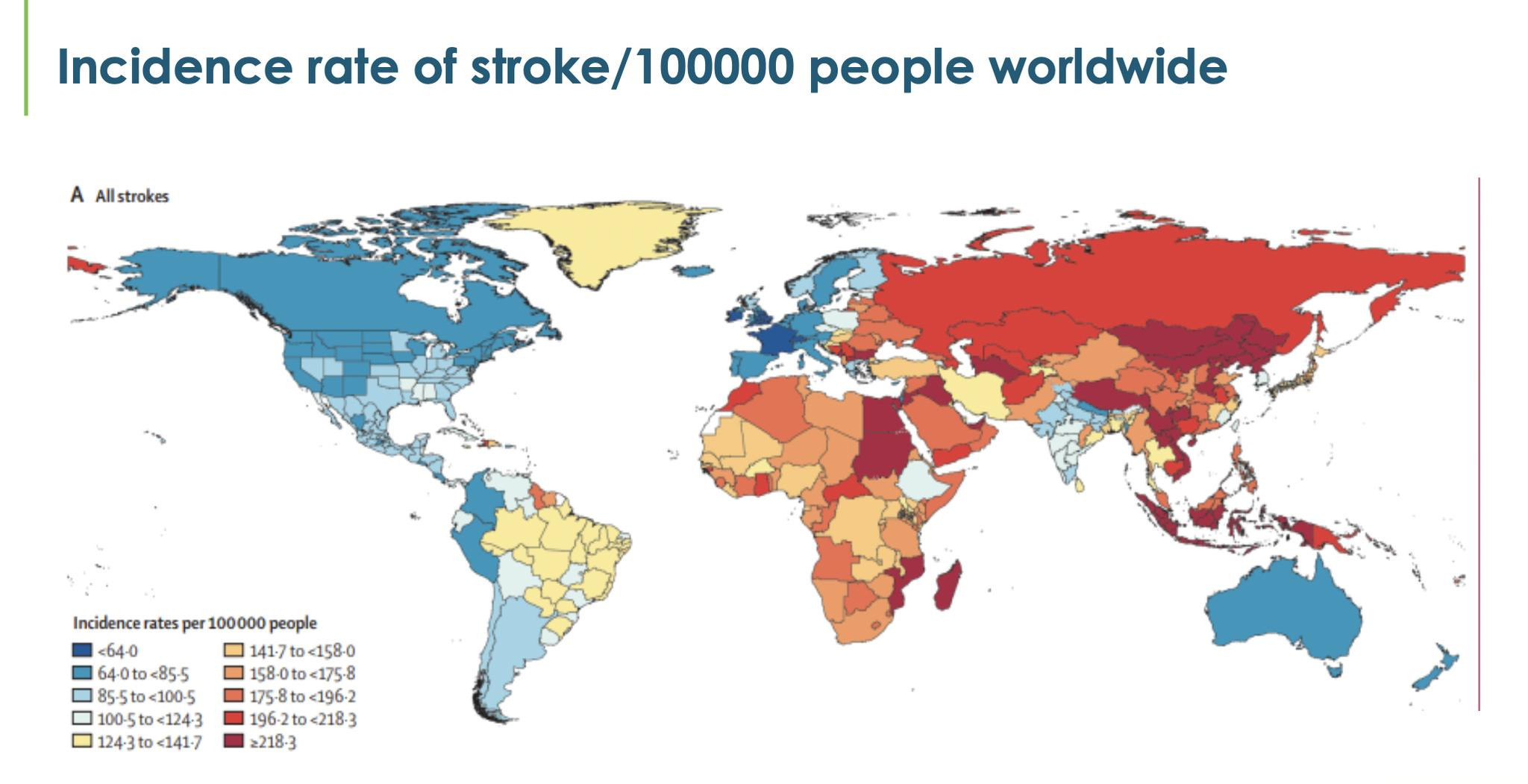 Thang provided the information at a recent meeting, citing a study published in the famous medical journal The Lancet, which estimates a ratio of 218 cases per 100,000 people. The number of units treating strokes is "alarmingly modest".
According to Thang, the first stroke unit in Vietnam began operation in 2005 at People's Hospital 115 in HCM City. There are 110 units operating in the country.
However, the problem is that most of the units are located in HCM City and Hanoi, and it takes patients in other provinces several hours to access the nearest stroke center..
Thang estimates that each stroke unit in Vietnam is in charge of over 2,000 patients per annum. The figure is 300 patients per unit in the US, and the ideal figure is 500 per unit.
"This means that we need 400 stroke units in upcoming years, or at least 200 units more to have 1,000 patients a year per stroke unit," Thang said.
The establishment of stroke units with specifically trained personnel brings the highest benefit to the community in many countries. Stroke patients need to be treated as soon as possible, especially during the "golden time", so the number of treatment establishments needs to increase, so that patients can access hospitals within 60 minutes after symptom onset.
Prevention
According to the Ministry of Health (MOH), Vietnam, like other countries, has to face the dual disease risk, including emerging infectious diseases as well as circulating diseases and the increase of non-infectious diseases.
Scientific reports show that the fatality rate caused by non-infectious diseases accounts for 74 percent of deaths, a very high figure amid developed socio-economic conditions.
Dr Nguyen Ba Thang from the HCM City University of Medicine and Pharmacy, said stroke is considered the "death disease" of the 4.0 industrial era.
When a stroke occurs, the damaged part of the brain cannot undertake its original function, thus leading to many symptoms: hemiplegia, numbness, loss of sensation, loss of vision in one eye or total blindness, aphasia or coma.
There are two main groups of risks for stroke, including those with reversible factors (smoking, alcohol abuse, obesity, atrial fibrillation) and irreversible factors (age, sex, genetics).
To prevent stroke recurrence, patients need to increase physical exercise, lose weight to fight obesity, eat less fat, sweets and sugar, and eat more vegetables and fruits.
Linh Trang