Vietnam: Asia's new leading culinary destination

From simple home cooking to addictive street eats to modern Vietnamese, the delicious diversity of this country's culinary scene is attracting foodies from all over the world.
Vietnam received its first trophy for "Asia's Leading Culinary Destination" at the World Travel Awards 2019 due to its diverse, flavorful and vibrant cuisine, winning over China, Japan, India, Malaysia, and Thailand.
Vietnam's cuisine is really fascinating with many delicious dishes which are mixed with various recipes and traditional flavors.
Vietnamese cuisine is often considered one of the healthiest cuisines in the world as it uses fresh ingredients which cover all the dietary needs on protein, lipids, vitamin, minerals, and carbohydrates thanks to the great diversity of agricultural products.
The dishes are based on a balance of five tastes: spicy, sour, bitter, salty, and sweet.
The country is also famous for its street food.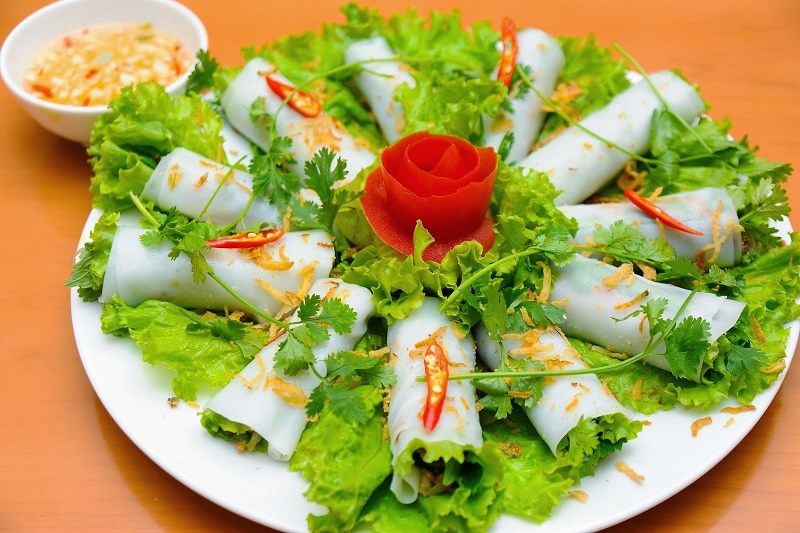 Vietnam's food is good for health
Travel around Vietnam, visitors will find that tastes and dishes vary from North to South.
In the capital of Hanoi, locals may lunch on bún chả with slices of grilled pork belly, while the Saigonese wolf down bánh xèo (crispy pancakes) rolled with greens and dipped in sweet-and-sour fish sauce.
In the former imperial city of Hue, meaty bun bo Hue is a breakfast favorite, while in Hoi An, visitors can't beat a bowl of toothsome cao lầu or mỳ Quảng noodles for a quick snack.
Hanoi and Ho Chi Minh City are the best places to sample these culinary delights. Not only that, the dishes from region to region have distinctive and unique characteristics that reflect local taste and their way of life.
For that reason, Vietnam is really a real paradise for avid foodies around the world as many international travel magazines commented.
From simple home cooking to addictive street eats to modern Vietnamese, the delicious diversity of this country's culinary scene is attracting foodies from all over the world, according to Forbes.
North
Northern Vietnamese recipes date back hundreds of years. The food here is heavily influenced by age-old traditions and practices.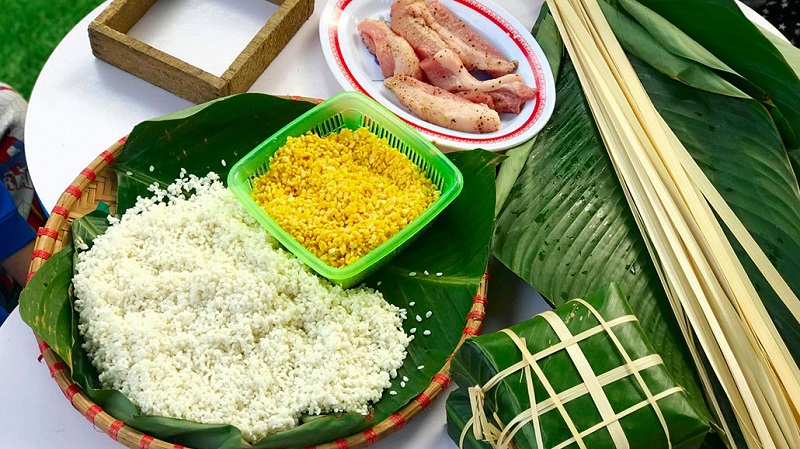 Banh chung/Chung cake
Bánh chưng, a specialty steamed rice cake prepared on Lunar New Year, comes with its own legend. Inspired by what his land had to offer, a prince created a dish of mung bean and rice wrapped in dong leaves. This dish was so representative of the land that the king rewarded his son with the throne.
Vietnamese families still gather every Tet (Lunar New Year) to make bánh chưng as a reminder of their roots.
Central region
If you're a fan of spices, sauces, and dips, Central Vietnam will be the best choice.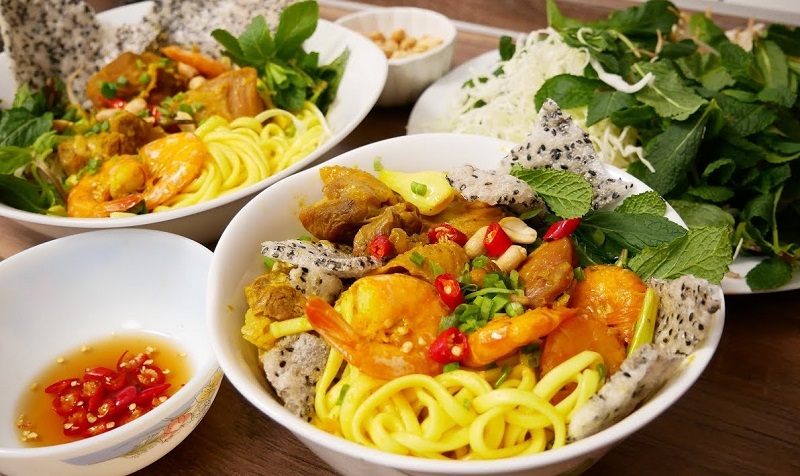 My Quang/Quang noodle
Any local here will tell you that the secret to amazing food lies in the dipping sauce. Sauces in Da Nang, Hoi An, and Nha Trang go way beyond your average nước mắm (fish sauce.)
Supplied by a long coastline, cooks in the central region come up with many ways to preserve seafood. Fermented shrimp and fish paste are an essential part of any meal. It's common for each dish to be accompanied by its own dip, making something as simple as a local lunch look like a royal feast with lots of small dishes on the table.
South
Just like the people here, Southern Vietnamese cuisine is open to many influences. Locals in Ho Chi Minh City bring their own cooking styles from many different parts of Vietnam, creating a culinary hub in the city.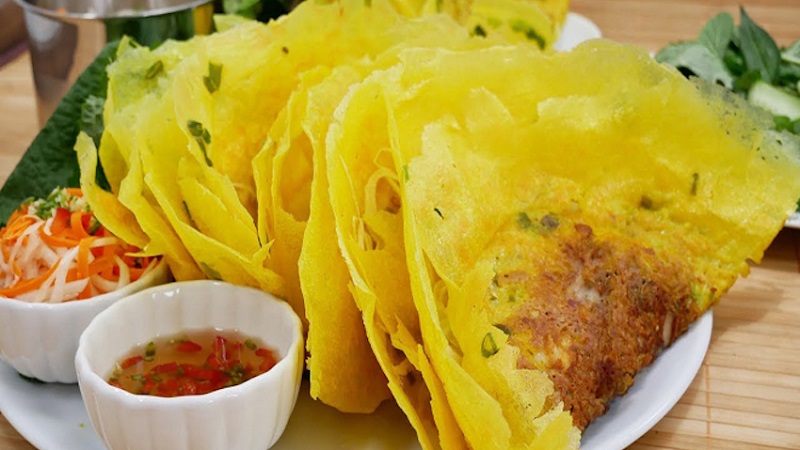 Bánh xèo
Southern dishes are often humble and casual. The popular cơm tấm (broken rice) is a fantastic breakfast, lunch, or dinner. Made from fractured rice grains that couldn't be sold, this once-modest dish is now a southern specialty. Served with grilled pork chops and slices of Vietnamese meatloaf, com tam is topped with a generous spoonful of green onions and sweetened fish sauce.
If there is one taste that categorizes the cuisine of Southern Vietnam is has to be sweetness. Vietnam is one of those places where you can plan your whole trip around delicious eats. Indeed, eating local food is one of the best ways to get to know Vietnamese culture and people.
All in all, Vietnam is an idyllic travel destination for foodies and adventure seekers alike. The endless array of culinary delights is only matched by the sheer volume of exciting activities, Forbes commented. Hanoitimes
Linh Pham