Vietnam bans glyphosate-based weed-killers
The Ministry of Agriculture and Rural Development issued a decision on April 10, banning the use of weed-killers containing glyphosate, which is deemed to do harm to both the environment and human health.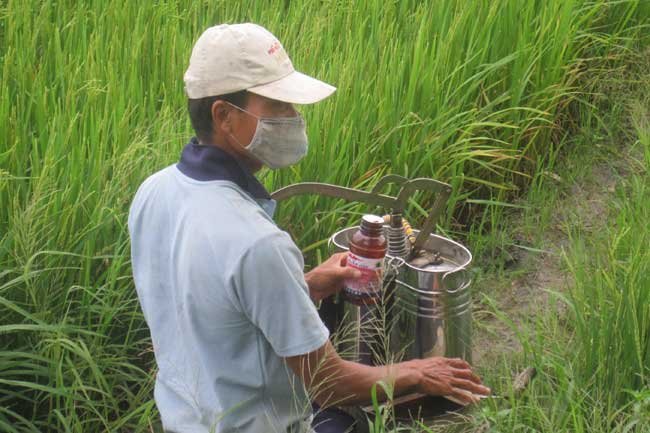 A farmer in the Mekong Delta province of Tien Giang prepares weedkiller for his farm. Weed-killers containing glyphosate are banned in Vietnam
The decision, which will take effect in two months, was made after the ministry had studied the issue beginning in 2015 when the International Agency for Research on Cancer, under the World Health Organization, declared that glyphosate is carcinogenic.
Worldwide, up to 40 countries and territories have banned or limited the use of the substance.
Glyphosate has been used in herbicides in Vietnam since 1994, and there have been 104 kinds of herbicides in use that contain glyphosate.
On April 12, 2016, the Plant Protection Department under the Ministry of Agriculture and Rural Development halted new registrations of the substance in the country.
Speaking today at a press conference to announce the ministry's decision, Hoang Trung, director of the department, said the ministry has prepared solutions to ensure the nation's agricultural production, and that there will be 54 other substances which can replace glyphosate, Tuoi Tre Online newspaper reported. SGT