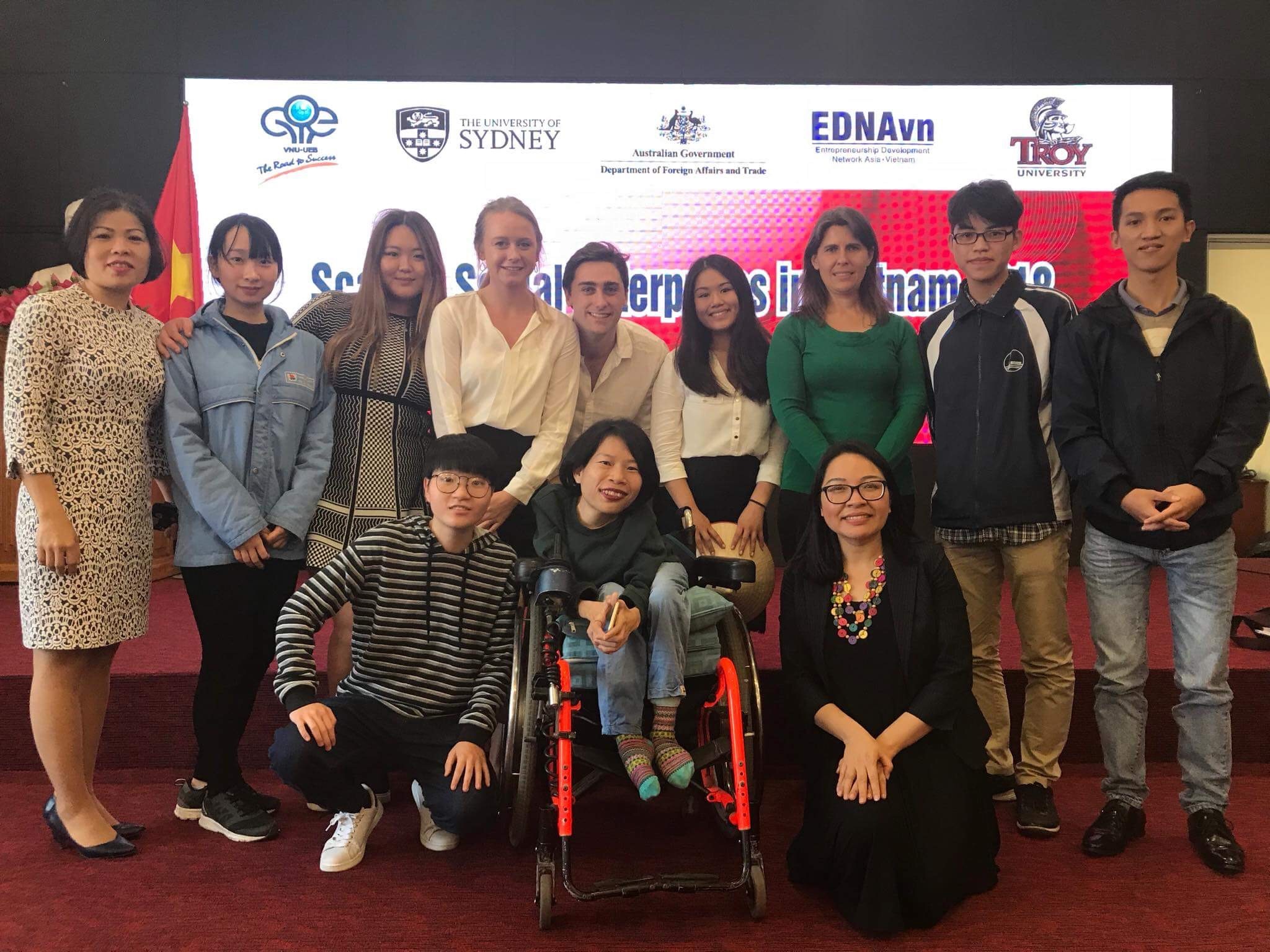 Australian students participating in the program. Photo by the Australian Embassy
According to the Australian Embassy, in 2020, 677 students from 22 Australian universities will visit Vietnam to undertake study and work-based experiences through 47 different projects. The New Colombo Plan provides Australian students with the opportunity to gain the cross-cultural awareness and experiences that are vital in today's globally connected workforce.
Of the 36 New Colombo Plan host countries in the Indo-Pacific region in 2020, Vietnam will receive the 4th largest group of students. This year, the number of Australian undergraduates who will have received scholarships to visit Vietnam since 2015 – the inaugural year of the program – will rise to 3,609, making Vietnam the 5th most popular destination in this program.
The 47 New Colombo Plan projects in which students will participate in Vietnam in 2020 include projects in health, information technology, community development, agriculture, environmental management, innovation and entrepreneurship, and language teaching.
Australian Ambassador to Vietnam, Robyn Mudie, said that over time, the growing cohort of New Colombo Plan alumni would play an increasingly important role in Australia's relationships with Vietnam.
"They will become an influential and diverse network of Australians with direct country experience and strong professional and personal networks with Vietnam, and they will contribute to the future prosperity of both countries," he said.
Reflecting on their time in Vietnam, current New Colombo Plan alumni spoke highly about the skills and knowledge they had learned. Alumni said that their experience in Vietnam had played a significant role in shaping their personal values and global perspectives. Dtinews

With the theme of food and agriculture technology for 2050, a robotics competition has encouraged students to put forward solutions to overcome food shortages that may occur in the future.

Nano Res project won the first prize of SV Startup 2019, a competition for students with entrepreneurial ideas.