Vietnam becomes production base for tech giants
Investment from world- leading tech giants has made Vietnam a bright spot on the global technology map.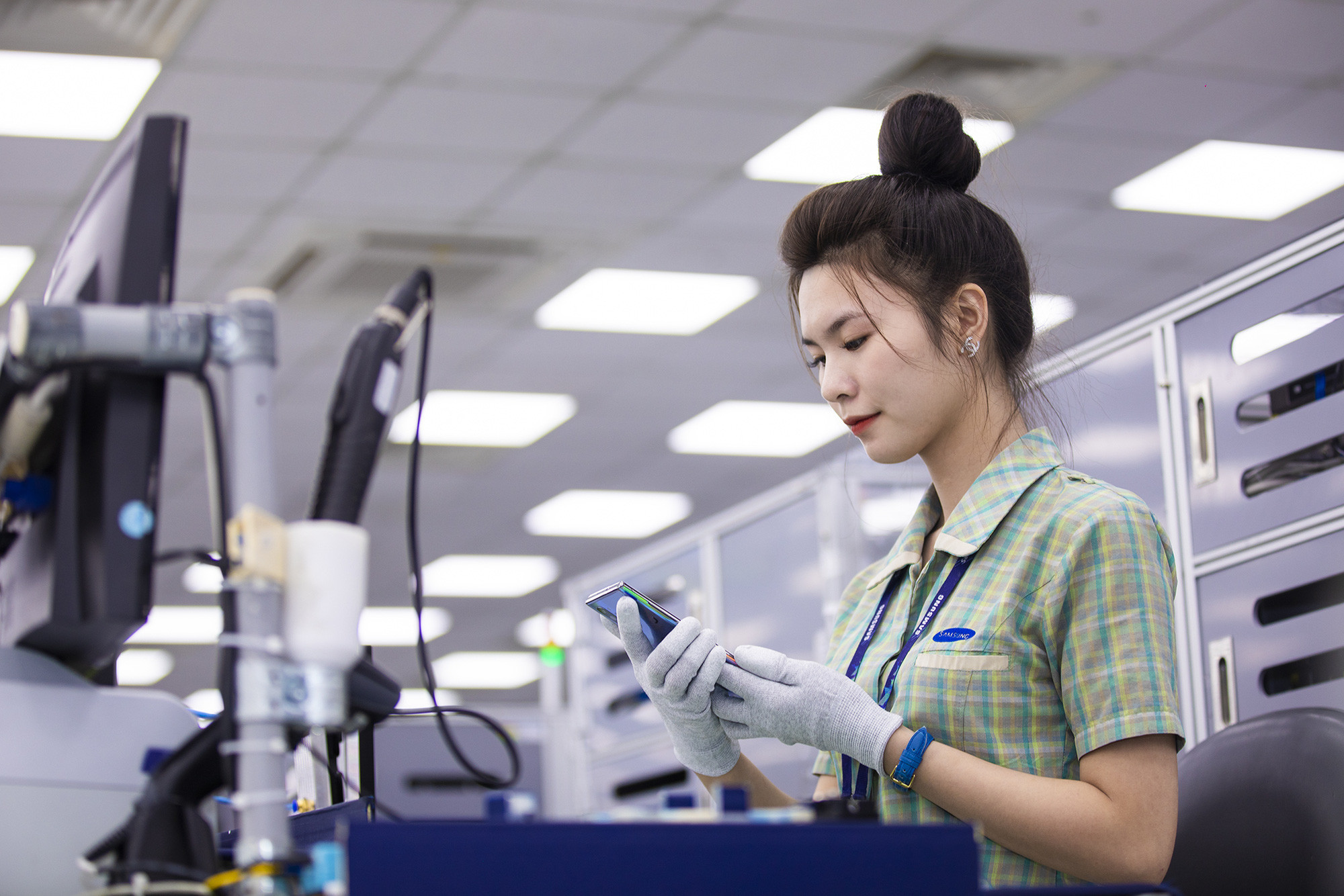 In 2008, Samsung Electronics Vietnam was licensed to build a US$670 million factory in Bac Ninh and now Vietnam has become the Korean group's mobile-device manufacturing base.
In 2006, Intel Products Vietnam announced its $1 billion project in the HCM City High-tech Park. The project - the US' largest hi-tech project in Vietnam - became operational in 2010.
In late 2011, Nokia kicked off a $300 million project in Bac Ninh, which became operational in 2014. The Finnish group sold the plant to Microsoft in 2014 to become Microsoft Mobile Vietnam.
After 14 years, Samsung's investment in Vietnam has increased from $670 million to $19 billion. Samsung's plants are located in Bac Ninh, HCM City, Hanoi and Thai Nguyen.
As for Intel, its investment has surged from $1 billion to $1.5 billion. At a meeting with Prime Minister Pham Minh Chinh this May, CEO Patrick Gelsinger of Intel said that Intel would further expand its business in Vietnam with much higher capital.
In 2016, LG Display Vietnam Hai Phong was licensed to develop a $1.5 billion project, the largest foreign-invested project in Hai Phong at that time, manufacturing plastic OLED screens for mobile devices, TV OLED and LCD screens. So far, LG has invested $4.65 billion in the city.
For the past two years, Vietnam has received billions of USD from Apple's big vendors such as Foxconn, Luxshare, Pegatron and Wistron. Only a few Apple products are manufactured in Vietnam - AirPods and HomePod - but in the future, many more devices will be made in Vietnam.
In June 2022, DBG Technology, the partner of Xiaomi Vietnam, announced the production of Xiaomi's first consignment in Vietnam at its factory in Thai Nguyen IZ.
Concerns
In 2021, Vietnam produced 233.7 million mobile phones, an increase of 7.6 percent. The number of mobile phones made in Vietnam accounted for 20 percent of the world's total consumption in 2020 (1.25 billion).
Vietnam has become Samsung's biggest production base where 60 percent of its total products are made. Vietnam became the second largest smartphone exporter in the world in the early months of 2022. Samsung is building a $200 million R&D center in Hanoi. It also plans to produce flip-chip ball grid array on a large scale at its factory in Thai Nguyen from July 2023.
However, analysts note that Vietnam mostly undertakes outsourcing and assembling, the simplest work which brings the lowest added value in supply chains. Foreign manufacturers make great contributions to GDP, exports and job growth, but tax collections from them are still lower than expected because of tax incentives provided to them.
Company A, for instance, has investment of billions of dollars. In 2020 got pre-tax profit of nearly VND6 trillion, but it paid only VND150 billion in tax – or a tax rate under 3 percent. This firm's tax payment in previous years just hovered around 4-6 percent of pre-tax profits because it enjoyed a lot of tax incentives.
The same is seen in many large foreign-invested enterprises. According to the General Department of Taxation, the common corporate income tax in Vietnam is 20 percent, while the actual tax rate applied to FIEs is 12.3 percent because of tax incentives. Large investors bear tax rates of just 2.75-5.95 percent.
Some of them enjoy a 10-percent tax rate for the entire life of the project, a 4-year tax exemption and 50-percent tax reduction for the next nine years.
If the country wants to become rich, it needs to master technologies, experts said. Vietnam could refer to Chinese experience in exploiting FDI to develop its technology firms.
After a period of working as a world production base, with 'Made in China 2025', China now has large technology companies such as Huawei, Xiaomi, Alibaba, Baidu and Tencent.
Luong Bang