At a press conference on the Automechanika exhibition 2023 held on February 21 in Hanoi, Dr. Tuat gave a speech on the limitations of Vietnam's auto industry.
VietNamNet talked with Dr. Phan Dang Tuat to confirm the information.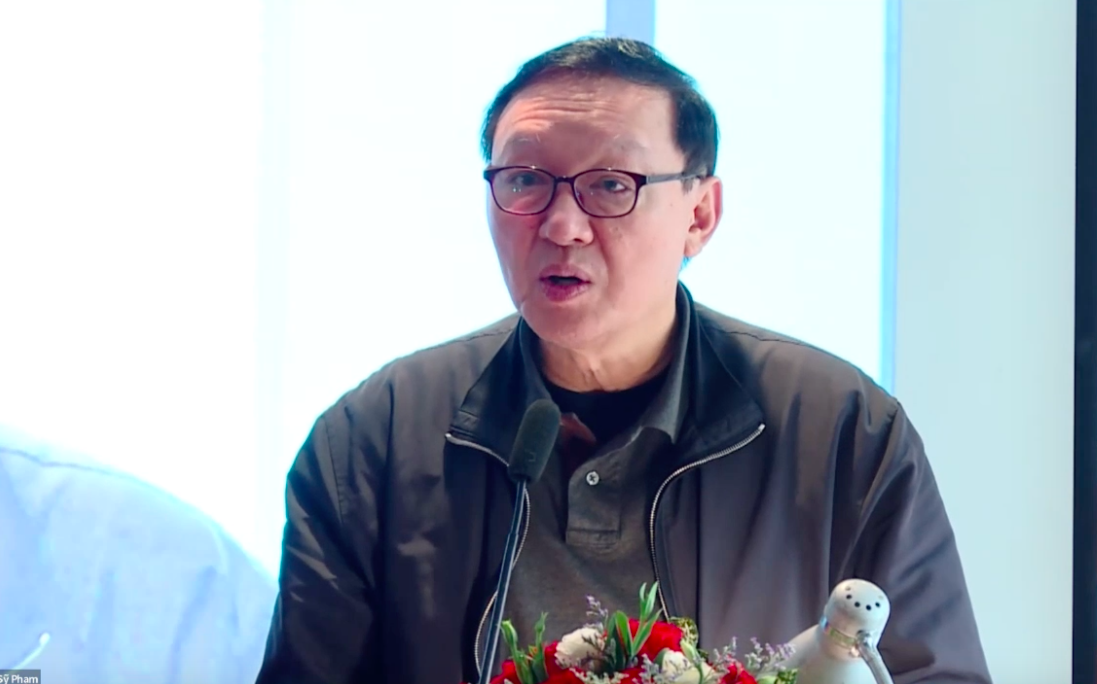 Dr. Tuat said that, at the event on February 21, he talked about the problem of the auto industry, particularly the shortage of domestic components and spare parts. However, he emphasized the limitations of the materials industry, specifically the metallurgical industry. Besides the difficulty of small market size, this is a key reason why Vietnam's auto industry has not developed.
According to documents provided by VASI, the original statement of Dr. Phan Dang Tuat was: "In order to have an automobile industry, the first thing needed is a basic science and technology background. Then, there must be a material industry, to produce alloy steel. But on a car (sedan) with more than 20,000 components with 200 steel components Vietnam has not made any of those 200 steel components in order to have an auto industry. That is a fact."
"There was a time when I used to say ironically that we only made the screw for the number plate and only 6 months later, it is rusted. We don't have the auto industry yet because we don't have basic science. The automotive industry is an integrated industry of many basic sciences, such as materials, dynamics, electricity, electronics, ecological environment...", Dr. Tuat emphasized.
According to him, the current capacity of large automobile manufacturers in Vietnam such as Thaco... has only stopped at import and assembly stages. Vietnam does not have a real auto industry.
Dr. Phan Dang Tuat suggested that Vietnam should quickly have a separate law on supporting industries. In the Law on Industrial Development drafted by the Ministry of Industry and Trade, there is only one chapter on supporting industries, which is not enough. At the same time, the materials industry, especially the metallurgy industry, also needs a breakthrough development strategy.
Talking more with VietNamNet on the above controversial statement, Mr. Phan Dang Tuat explained: "Regarding screws, Vietnam can produce them, but because of the lack of alloy steel, we can only produce screws for vehicle number plates".
Vietnamese screws gradually enter the global market
In fact, Vietnam's supporting industries in general and the automobile supporting industry in particular have made strong developments. Many precise mechanical products requiring high qualifications such as screws have been manufactured by Vietnamese enterprises, meeting the standards of the automotive industry and being exported.
Mr. Nguyen Tien Thuong, Director of Brother Vietnam Screw Joint Stock Company based in Bac Ninh Province, said that his company has supplied high-quality screws for many car and motorbike manufacturers such as Toyota, Honda, Yamaha, Piagio, VinFast... However, the company is only a level 3 and level 4 supplier. Brother screws are used for difficult positions to meet harsh environmental factors such as covers of motorcycle fuel tank and car seat, not simply screws for vehicle license plates.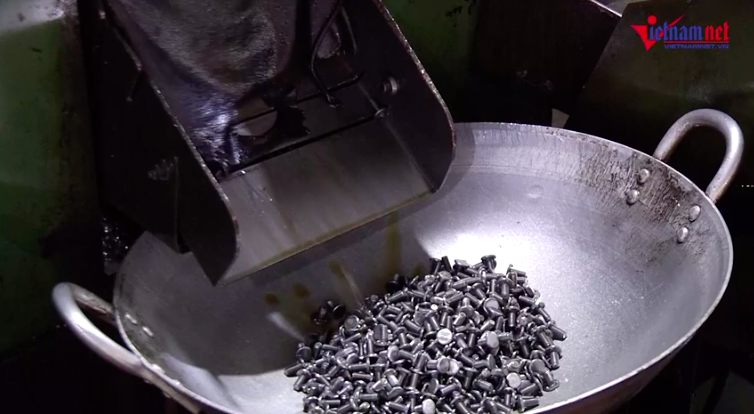 Currently, the screw industry is facing a problem of raw materials. The input for screw production is alloy steel, which is mainly imported. Up to now, Vietnam's metallurgical technology has produced high-quality carbon steel for making screws, but cannot meet the demand for precision mechanical components manufacturing industry.
Thuong said that the big problem of Vietnamese screw enterprises is the market capacity, investment capital, technology and quality management process.
"We can produce high-end screws. However, when the market is not large enough, investment in production will not be effective. Therefore, we have to both produce popular products for the civil industry while still pursue the higher-quality segment such as serving the automobile industry," said Thuong.
Besides Brother, many Vietnamese brands of screws have gone to the world. For example, Songnam screws have been supplied to Panasonic, LG, Toto, Inax, Eurowindow, Austdoor.... and exported to 6 countries like Japan, Switzerland, South Korea, and Germany. Lidovit screws are supplied to Honda, Suzuki Vietnam, IKEA, Samsung and up to 50% of output are exported to Europe and other markets.
Mr. Truong Thanh Hoai, Director of the Department of Industry of the Ministry of Industry and Trade, said that material technology is very important. However, because the investment costs are huge, the market capacity must be large enough for efficient production.
According to the Department of Industry, by the end of 2022, Vietnam had more than 350 automobile-related manufacturing enterprises. Of that, over 40 enterprises manufacturing and assembling cars; 45 enterprises producing chassis, bodywork; 214 enterprises producing auto parts and accessories. Domestic production and assembly output meet about 70% of the local demand for cars under 9 seats.
Some domestic enterprises have deeply involved in the global automobile production chain with products exported to Laos, Cambodia, Myanmar, Central America, etc. The main export parts are electrical wires, accounting for over 50% and the main markets are Japan (50%) and the United States (13%). The second largest export of spare parts is gearbox components, accounting for 10% of total exports of auto parts and components, and the main markets are Japan, Mexico, and China.
Pham Huyen