Vietnam confident towards securing a place in Tokyo 2020 Olympics, says Huynh Nhu

After concluding 2019 with two championship titles (AFF Cup and SEA Games), the entire Vietnamese squad are now in a confident mood heading into round three of the Tokyo 2020 Olympics Asian qualifiers.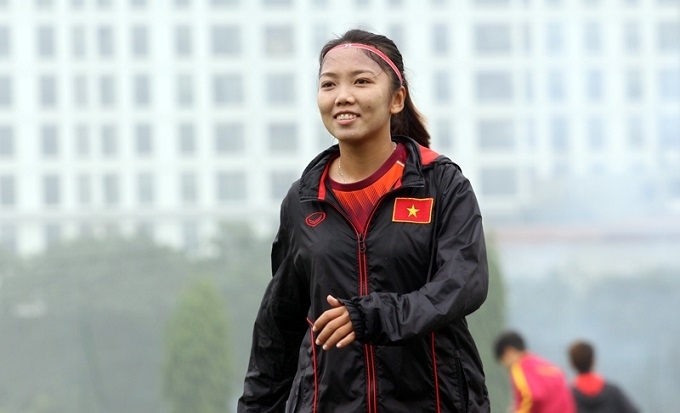 Captain Huynh Nhu of the Vietnam women's national team.
On January 21, the Vietnamese team convened for their last training session in Hanoi before having five days off for the traditional Lunar New Year (Tet) holiday. Coach Mai Duc Chung and his players will promptly resume training on January 27 to make last-minute preparations before departing for the Republic of Korea for the third qualification round.
"The entire team has set a high goal for the upcoming tournament. Vietnam have never qualified for the Olympic arena before. I think this will be the chance for Vietnam to make the dream come true," Huynh Nhu told reporters ahead of the Tuesday training session.
In preparation for the mission, a number of young players have been promoted to the national team from the U19 squad. Talking about these new teammates, Nhu said: "The young players are integrating well. They are striving to fill the vacancies left by some seniors who have retired. In the remaining preparatory period, I hope that the young players will accumulate additional experience."
"After a week of fitness training following the SEA Games campaign, the entire team are now in good physical condition. Hopefully, all will still have stable fitness after Tet to fully prepare for the upcoming battle," the captain stated.
Commenting on Vietnam's opponents in the third qualification round, Nhu said: "Vietnam have played Myanmar and the Republic of Korea a number of times. We have achieved good results against Myanmar in recent meetings. Regarding the Korean team, although Vietnam's results were not so positive, the teams' rejuvenation over recent times will make it hard to predict anything. At the moment, the coaching staff have collected three videos of the RoK's matches. We will study them to make the best preparations."
In round three of the Olympics qualifiers, Vietnam have been drawn in Group A, together with the Democratic People's Republic of Korea, the Republic of Korea and Myanmar. Meanwhile, Group B consists of Australia, China, Thailand and Chinese Taipei. The teams will play in a round robin format, from February 3 to 9, to decide the top two teams from each group for the play-off tournament. The two best teams of the play-off tournament, to be played on a home and away basis from March 6 to 11, will join hosts Japan as the three representatives of Asia at the 2020 Tokyo Olympic Games.
The following are some pictures of Vietnam's training session on Tuesday.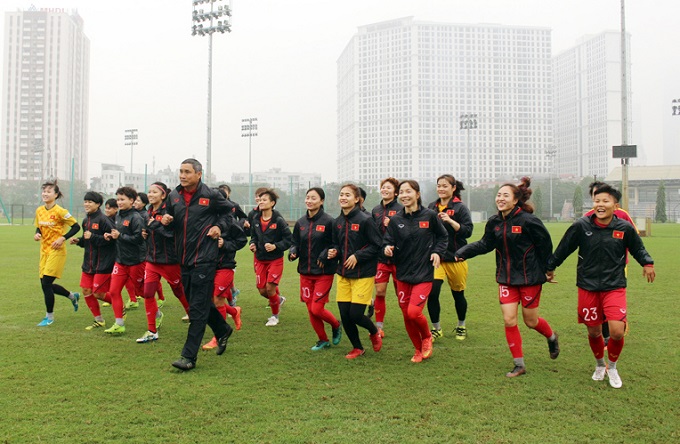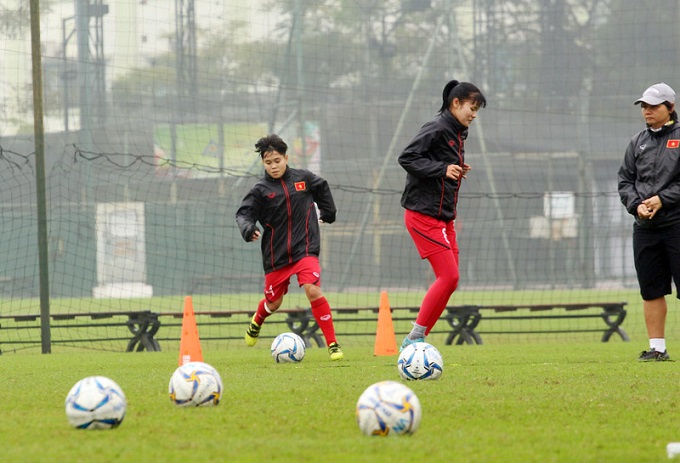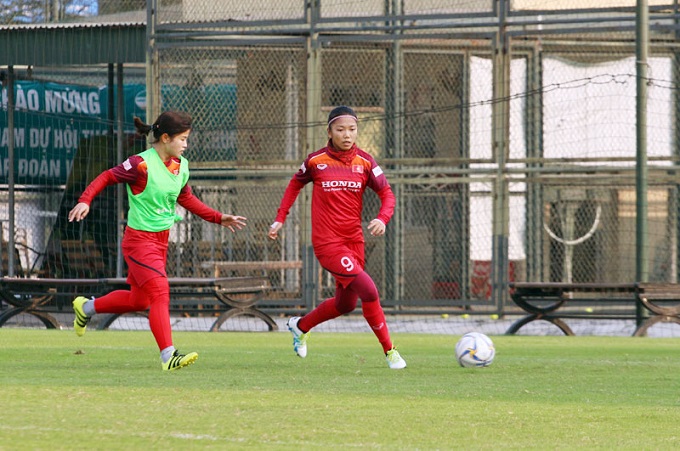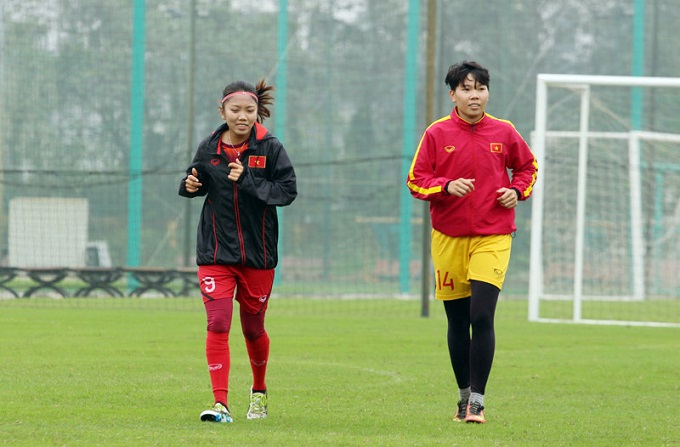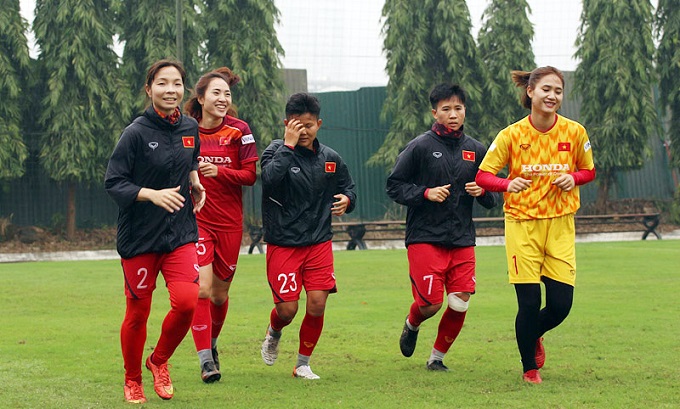 Nhan Dan