Vietnam develops digital government on open technology
Noting that Vietnam will build a digital government based on open technology by developing platforms, Deputy Minister of Information and Communications Nguyen Huy Dung says that Flex Digital has features that fit the orientation.
The Ministry of Information and Communications (MIC) late last week launched Flex Digital, a platform to support the development of digital government.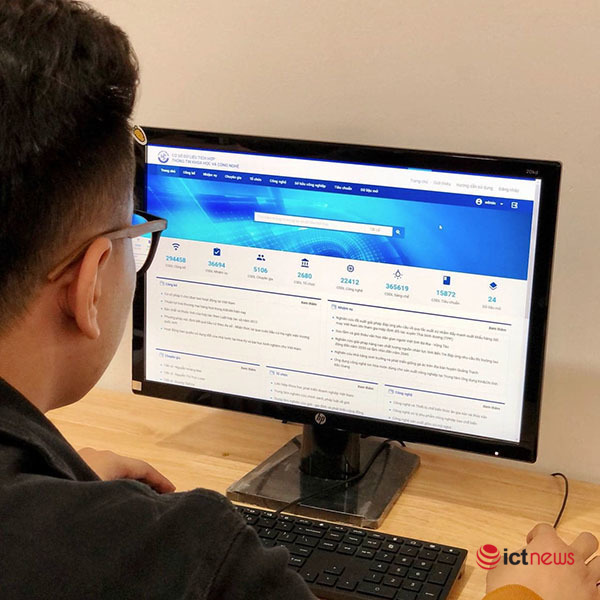 This was part of the action program of the Vietnam Open Technology Forum 2020, with the slogan 'developing and mastering digital technology to accelerate national digital transformation'.
Flex Digital was developed by FOSS Development and Services JSC (FDS) based on open standards and open source technology, which provides a comprehensive solution for digital government based on nine major parts.
Flex Digital is built on inherited technological achievements with open source code, and is designed to fit the requirements of digital government development in Vietnam.
Speaking at the launching ceremony, Dung noted that Flex Digital can demonstrate the major orientations set by MIC in digital transformation and digital government.
Explaining why MIC decided to use open technology to develop and master digital technology and serve digital transformation, Dung said that open technology allows Vietnam to save money on royalties, helps develop capability, and makes systems more secure.
"Open technology here not only means open source code, but also open standards, open data, and an open culture in developing systems," he said.
Stressing that digital government development will be implemented on the basis of platforms, Dung said MIC would give advice to the Prime Minister to release a list of platforms at the ministerial and branch levels to be used when designing the national strategy on digital government in the 2021-2025 period.
In the previous period, Vietnam developed information systems and then integrated point to point. The strategy for the next five years is implementing digital government based on platforms.
MIC said large ICT firms should focus on developing platforms, while small and medium firms should focus on apps and services.
Tran Kiem Dung, CEO of FDS, said Flex Digital is not a software product but is a platform developed and integrated with 12 open-source software elements that have been adjusted and optimized by FDS.
The advantage of the platform is that the industrial standards suited to prevailing industry development tendencies can be reused. This approach reduces production costs and creates platforms for the sustainable development of digital government in Vietnam. 
Hai Dang

The Vietnam Digital Transformation Day (DX Day Vietnam) 2020 is scheduled to take place in Hanoi on December 14-15 with the direct participation of more than 2,500 delegates and over 10,000 others online.

Vietnam is set to see 55% of the local population regularly participate in online shopping activities by 2025, with the value of goods purchased through the internet and online services reaching an annual average of US$600 per person.