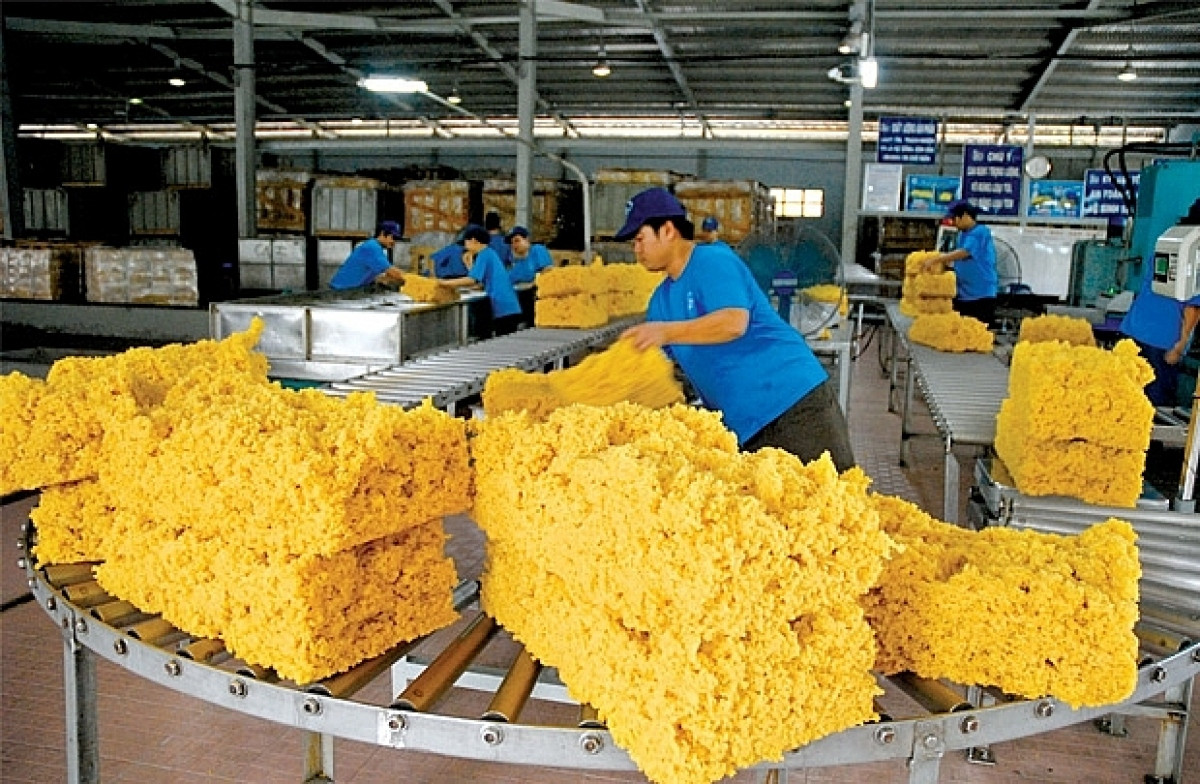 The figure represented a decline of 19.5% in volume and 40.3% in value compared to the same period from last year.
Vietnamese rubber market share as part of the EU's total rubber imports from non-bloc markets accounts for 3.04%, a slight increase compared to the figure of 2.98% recorded during last year's corresponding period.
Among rubber providers outside of the EU bloc, Thailand, Ivory Coast, Indonesia, the United States, and the Republic of Korea were the five largest markets.
Throughout the reviewed period, the EU imported natural rubber, synthetic rubber, recycled rubber, and mixed rubber from markets outside the bloc, with both volume and value decreasing compared to the same period last year.
Vietnam is the fifth largest supplier of natural rubber to the EU, with 33,630 tonnes worth US$51.47 million, down 19.3% in volume and 40.2% in value year on year.
The market share of Vietnamese natural rubber in the total import volume of the EU market accounts for 6.41%, equivalent to the same period from last year.
Vietnam still ranks fourth among ASEAN members in terms of rubber market share in the EU bloc. According to the European Tyre and Rubber Manufacturers Association (ETRMA), European tyre market revenue dropped in the second quarter of the year
With the global economic recession coupled with rising costs due to inflation, ETRMA forecasts that tyre sales this year are anticipated to continue to fall, thereby significantly impacting local rubber exports to the EU market in the near future.
Source: VOV