VietNamNet Bridge – Though Vietnamese businesses are experiencing the toughest days in their histories due to the economic downturn, their CEOs still "live well" with surprisingly high incomes.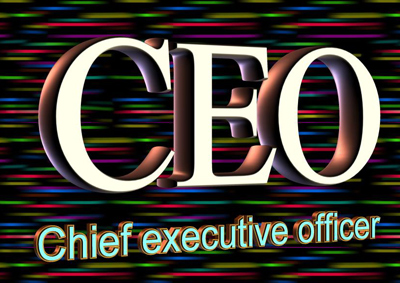 All Vietnamese commercial banks have reported unsatisfactory business results due to low credit demand from businesses.
Techcombank, for example, reported a 13.7 percent decline in profits in 2013. That's on top of a much sharper decrease, 75.9 percent, the prior year.
At VIB Bank, pretax profit in 2013 was equal to only 11.5 percent that of 2012. Meanwhile, Eximbank saw its 2013 profit cut in half.
However, despite the bad business results, bank CEOs are still pocketing big sums.
According to Dautu, Southern Bank, which reportedly earned only VND18 billion in pretax profit, still decided to pay VND13.01 billion to the board of directors and VND1.16 billion to its board of supervisors, channeling nearly 80 percent of the company's gains into their pockets. If noting that the bank's board of directors is comprised of nine members, each received an average of VND1.44 billion in 2013.
Some days ago, at a shareholders' meeting of a commercial bank, attendees questioned the high pay levels of members of the boards of directors and supervisors.
In reply, a manager of the bank candidly stated that the suggested pay of VND14 billion to the members of the two boards is not high if compared with other banks.
The manager affirmed that the CEOs of other banks typically receive VND6-7 billion a year.
Maritime Bank plans to pay VND13 billion to itsboard of directors for the 2013 business year, while it is considering paying VND15 billion in 2015. Meanwhile, the bank's profit has dropped dramatically in recent years to a few hundred billions of dong, versus the over VND1 trillion it made in prior years.
The high incomes for banks' key personnel have raised the ire of some shareholders, who say they cannot understand why the banks refuse to pay dividends while still paying high salaries to managers.
However, an analyst countered that banks won't be able to hire competent CEOs if they do not offer reasonably high compensation. The bigger the difficulties banks meet, the higher the salaries they need to offer to lure qualified managers.
Also, according to the analyst, a typical bank CEO now receives VND200-300 million a month on average.
By contrast, a worker in Vietnam is listed as a high income earner if he makes VND10 million or more a month.
Vietnamese senior executive have also been envious of hotels' CEOs for their sky-high incomes.
Thanh Nien quoted its sources as saying that a foreign CEO of a high-end hotel can earn US10,000-15,000, or VND210-320 million, per month. This is net income, because the personal income tax is paid by the employers.
The CEOs, mostly foreigners, enjoy other perks, including high-end villas, cars, and business-class air tickets.
The high pays for high ranking managers, plus the high investment rate in Vietnam, have both been cited as the reason for higher hotel room rates in Vietnam in comparison with other regional countries. The gap is often as high as VND1 million per room if comparing the rate of a 5-star hotel in Da Nang, Vietnam with one in Phuket, Thailand.
Compiled by Kim Chi