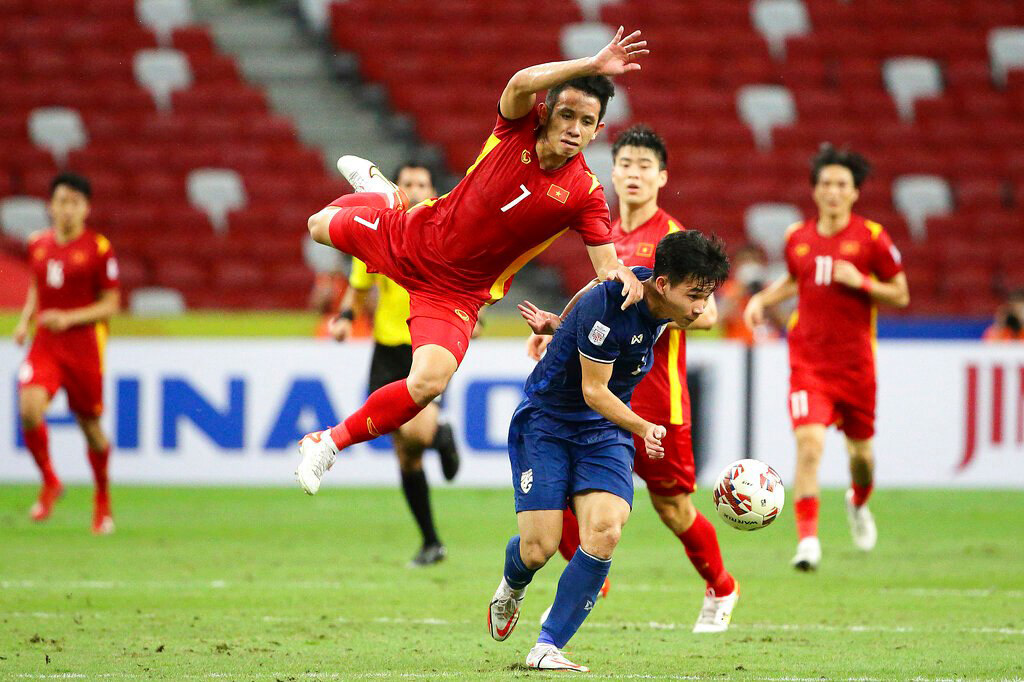 The Vietnamese team's failure at the AFF Cup semi-finals 2021 is also a sad note.
The fact that the V-League and football tournaments in general could not be organized as planned was a huge disappointment for fans, especially when Hoang Anh Gia Lai FC became the phenomenon of the year. V-league had to stop at the 12th round when the team, which has stars like Cong Phuong, Xuan Truong, Tuan Anh, moved very close to the V-League championship.
The disappointment did not stop when Vietnam failed to defend its championship for the AFF Cup just a few days before the end of 2021.
The failure of the Vietnamese team to defend the AFF Cup 2020 championship disappointed fans. But in 2021, the coach Park Hang Seo and his players mostly satisfied those who love Vietnamese football.
Entering the third round of the 2022 World Cup qualifiers for the first time was clearly a great achievement made by the Korean coach and Vietnamese players. The card to go to this round was due to the effort made over the past two years of coach Park Hang Seo and his players.
Vietnam surpassed Indonesia, Thailand, and Malaysia in the 2022 World Cup qualifiers to truly be the flagship of regional football, and at the same time bring pride not only to domestic fans but also to Southeast Asia.
PV

ESPN football pundit Gabriel Tan believes that it's time for Vietnam's Nguyen Quang Hai and Nguyen Hoang Duc to ply their trade elsewhere.