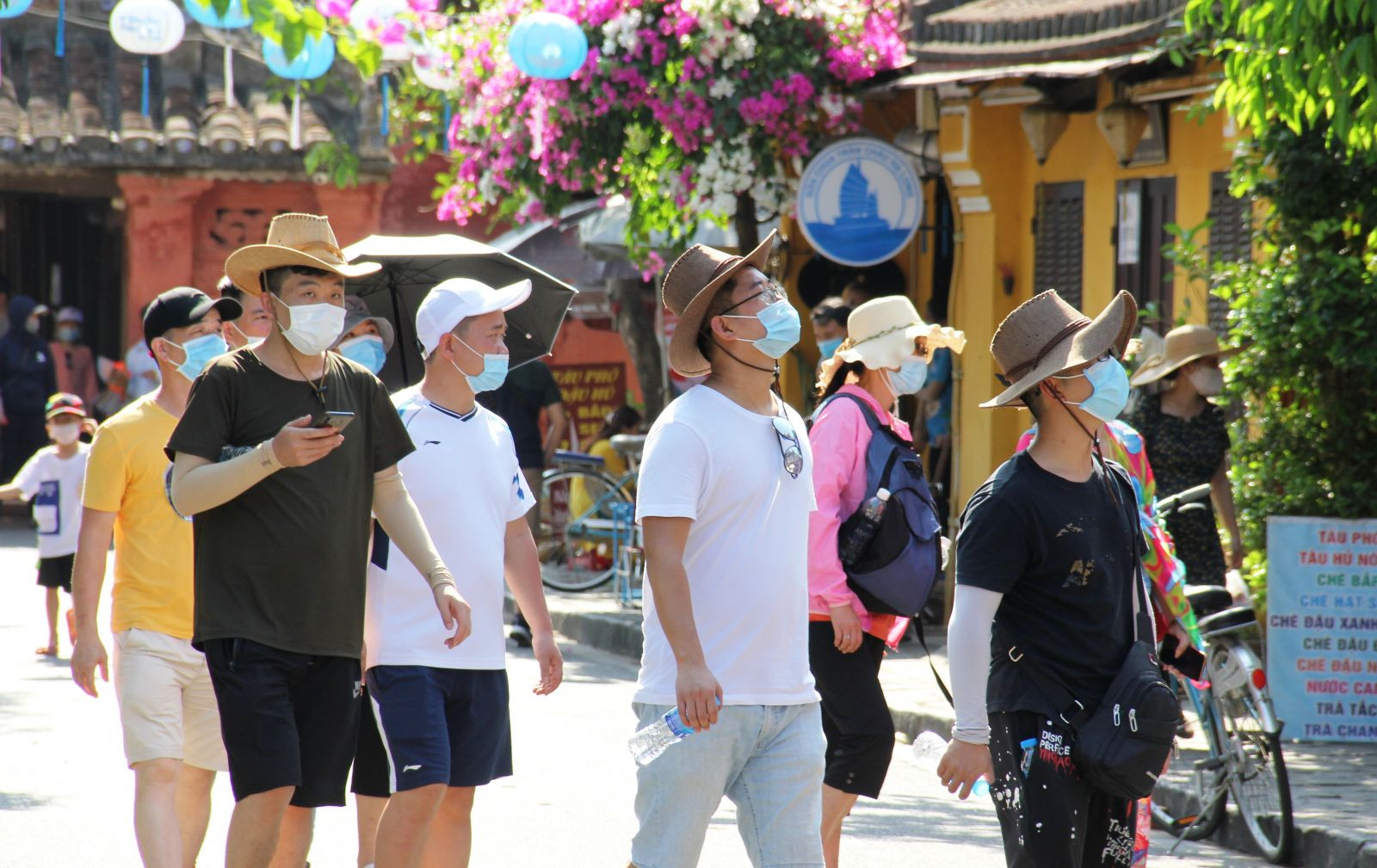 The number of domestic tourists during the period was estimated at 38 million.
Total revenue from tourists was estimated at 196.6 trillion VND (8.3 billion USD).

Of the total visitors, up to 88.7% travelled by air, 10.1% by road, and 1.2% by sea.

In April alone, Vietnam welcomed 984,000 international travellers, the highest figure from the beginning of this year and an increase of 9.9% from the previous month. The country served 10.5 million domestic tourists in the month.

The Republic of Korea remains Vietnam's biggest tourism market in the first four months of this year with one million visitors, followed by the US with 263,000 and China with 252,000 travellers.

The number of Chinese tourists to Vietnam in April was 112,000, up 61.5% from the previous month thanks to China's border reopening to group tours from March 15.

Revenues from accommodation and catering services between January to April are estimated to reach 214.8 trillion VND, representing a year-on-year increase of 25.%.

Meanwhile, thanks to exciting cultural and tourism activities taking place in many localities in the early months of the year across localities, travel revenue was estimated at 9.1 trillion VND, nearly 2.1 times higher than the same period last year.
This year, Vietnam is striving to serve 110 million tourists, including 8 million foreigners, and earn around 650 trillion VND from tourism services.

According to VNAT, the screening of the film "A tourist's guide to love" which was shot in Vietnam has attracted the attention of audience around the world. The film features the beauty of local landscapes along with the beauty of Vietnamese people and culture at six main locations namely Hanoi, Ho Chi Minh City; Da Nang; Hoi An, My Son (Quang Nam) and Ha Giang.

It ranks third in the list of globally most-watched movies on Netflix with 13.4 million viewing hours.

The film not only popularises the image of Vietnam's beauty to international friends, but also inspires international tourists to come to Vietnam immediately, the VNAT said.