Vietnam's information telecommunications and technology (ICT) revenue recorded an estimated US$120 billion in 2020, a year-on-year increase of 7.1%, according to the Ministry of Information and Communications (MIC)'s report.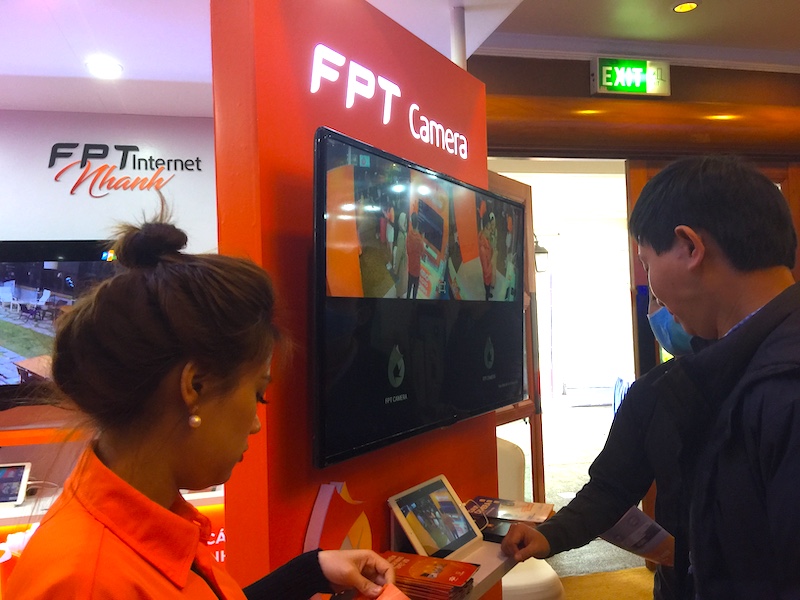 Vietnam ICT revenue reaches US$120 billion in 2020. Photo: Nhat Minh
Of this amount, the hardware industry gained a revenue of over US$107 billion while earnings from the software industry reached over US$5 billion and the digital content industry turnover is estimated at over US$900 million, according to the report which takes stock of the ICT performance in the 2016-20 period and sets tasks and orientations for the next 5-year development plan.
By the end of 2019, the ICT industry has basically completed the targets assigned by the government for the 2016-2020 period, according to the MIC.
The report revealed that the ICT industry achieved an average annual growth of 14.7% during the period, much higher than the GDP growth and above the industry target of 10%.
The software industry maintained a high growth with an annually average rate of 15% in the 2016-18 period while the hardware, electronics and telecommunications sectors achieved an average growth of 20.24% and the digital content industry 7.47%. 
Thanks to the above achievements, Vietnam became one of the leading manufacturing countries in terms of hardware, electronics - telecommunications, ranking 2nd in phones and components manufacturing, 10th in electronics and components production, overtaking the US, Germany, India and Brazil. Export revenue from the hardware and electronics industries helped Vietnam rank 13th in the world for digital technology services.
Despite the large number of domestic enterprises in the sector, 99% are small and micro businesses. Although they have participated in the global value chain, the scale remains limited. They mainly execute services and outsourcing contracts. 
The MIC has sped up drafting the IT development program by 2025 with a vision to 2030, which is expected to be submitted to Prime Minister Nguyen Xuan Phuc for approval this year. 
Under the program, Vietnam will have around 50,000 IT and electronic and telecommunications companies, of which, the ten largest will play a leading role and be internationally competitive with revenues of at least US$1 billion each. 
The program also aims to have ten provinces and cities generating an average IT and electronic and telecommunications turnover of more than $1 billion each. Hanoitimes
Linh Pham

The Vietnam Software and IT Services Association (VINASA) on Dec. 14 awarded 101 Information and Communication Technology Companies, with 80% of them using and promoting Industry 4.0 technology.

Mr. Houlin Zhao - Secretary General of the International Telecommunication Union (ITU) - said Vietnam is a shining example of IT development.