Vietnam, ILO sign MoU on co-operation for next decade
The Ministry of Labour, Invalids and Social Affairs and the International Labour Organisation today penned a memorandum of understanding on co-operation aimed at promoting the implementation of ILO conventions in Vietnam for 2021 - 2030.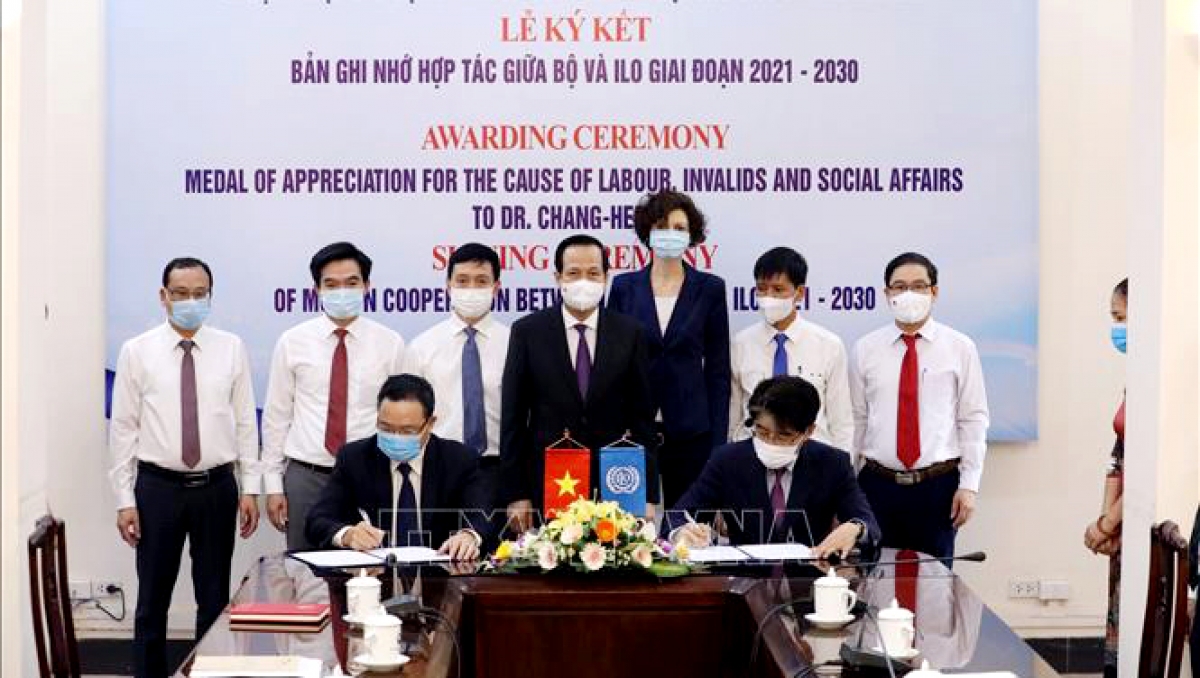 Signatories to the MoU were MoLISA Deputy Minister Le Van Thanh and ILO Vietnam chief representative Dr. Chang-Hee Lee.
Addressing the signing ceremony, MoLISA Minister Dao Ngoc Dzung stressed the importance of the MoU whish he said marks a new chapter of co-operation over the coming decade, especially amid global changes occurring in employment and labour relations.
He thanked the ILO for its close work alongside the MoLISA and the Vietnamese Government over recent years to realise common goals concerning human rights, citizenship, and the continued development of labour relations.
Since joining the ILO in 1992, Vietnam has ratified a total of 25 ILO Conventions, including seven out of its eight basic conventions. It has also made concerted efforts to implement these conventions, including legalsing the conventions' provisions as part of the national legal system, especially with regard to the 2019 Labour Code.
During the ceremony, Minister Dzung awarded Dr. Chang the MoLISA insignia in recognition of his great contributions to achievements recorded by the country in employment and labour relations.
Dr. Chang went on to thank the MOLISA for the honour and pledged to further support the nation and the MOLISA in their endeavours of better protecting the rights of employees.
VOV

A new research brief shows that the COVID-19 pandemic has not only exacerbated existing inequalities but also created new gender gaps, the International Labour Organisation (ILO) in Vietnam has said,

According to a report of the International Labor Organization released today, 20 percent of Vietnamese men never do house chores while most women of the country must carry double burden of work and family responsibilities in the coronavirus pandemic.