Vietnam lacks large private corporations
Vietnam has a number of large private corporations of international stature over the last 30 years of development. But the number of these enterprises is very modest.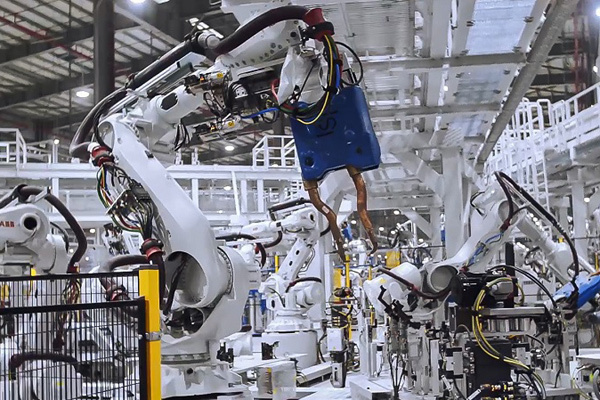 Reports all show that though Vietnam's private enterprises have been growing rapidly in the last 30 years and Vietnam has dollar billionaires, the private sector has not yet become a powerful force as expected to serve as the important driving force of the national economy.
According to the Vietnam Chamber of Commerce and Industry (VCCI), large enterprises just account for 2 percent of total operational private enterprises, and medium enterprises 2 percent. The remaining enterprises, accounting for 96 percent, are small and micro sized.
The non-state economic sector makes up 43 percent of GDP, but private enterprises just contribute 10 percent, while the remaining is from individual and household businesses.
Pham Chi Lan, a respected economist, commented that the private sector has been undergoing a difficult development process.
The Ministry of Planing and Investment (MPI) confirmed that the number of small enterprises growing into medium sized ones, and the number of medium enterprises becoming large are very modest in Vietnam.
Meanwhile, VCCI has found a considerable decrease in the number of medium and large private enterprises in the last five years.

Vietnam has a number of large private corporations of international stature over the last 30 years of development. But the number of these enterprises is very modest.
Vietnam has an economy of mostly small and micro enterprises, and of these, micro enterprises account for 67 percent.
Small and medium enterprises are very slow in developing into medium and large enterprises. It takes some enterprises 10-20 years to have medium scale.
The noteworthy feature is that in many cases, after gaining some success, many businesses decide to leave the market or merge with other businesses, mostly foreign invested enterprises.
"This is really a sad situation," Lan commented.
In principle, a large scale is a great advantage for enterprises to develop business. However, many Vietnam's private enterprises don't want to grow. Analysts attribute this to the unfavorable business environment in Vietnam. The discriminatory treatment is one of the problems.
A recent VCCI survey found that 39.5 percent of private enterprises believe that local authorities prioritize foreign investment and state-owned enterprises rather than the private sector.
In general, private enterprises always face difficulties when accessing land and capital, and are at a disadvantage in tax and customs procedures compared with FIEs (foreignn invested enterprises) and SOEs (state owned enterprises).
Large enterprises are also afraid of the risks from changing policies.
VCCI, in its newly released report on improvement of the business environment and national competitiveness, pointed out a worrying problem: the continuous decrease in the capability of predicting changes in policies.
The proportion of enterprises which can usually foresee policy changes decreased from 16 percent in 2014 to 5 percent in 2018. Meanwhile, the number of enterprises that can rarely or never predict new policies has increased from 42 percent to 67 percent.
The decline in the policy prediction capability is consistent in the last five years, which is a big concern about the business environment in Vietnam.
Nguyen Dinh Cung, former head of the Central Institute of Economic Management (CIEM), believes that the unpredictability of policies is a problem that clips enterprises' wings. This explains why the right of business freedom has improved, but enterprises' safety has not.
Resolution No 10 by the Party Central Committee showed the guidelines on developing the private sector into an important driving force of the economy, encouraging the establishment of multi-owned private economic groups capable of joining the regional and global production and value chains.
However, VCCI head of Legal Department Dau Anh Tuan pointed out that a lot of legal documents compiled or issued in 2020 are not friendly to private enterprises.
The State Bank of Vietnam drafted a circular that restricts credit institutions from buying corporate bonds issued to make capital contributions or buy into other enterprises.
The tentative regulation doesn't allow banks to buy the bonds which holding companies in economic groups issue to mobilize capital and use that money to contribute capital to subsidiaries.
This will make it difficult for credit institutions to control the purpose of capital use and cash flow.
The draft strategy on socio-economic development 2021-2030 says that Vietnam will encourage the establishment and development of large and powerful private groups, competitive in the region and the world. It is expected that Vietnam will have at least 2 million businesses by 2030 and the private sector make up 60-65 percent of GDP.
However, Nguyen Van Nam, head of the Institute for Branding and Competition Strategy, said Vietnam is still confused about how to build a system of enterprises.
CIEM's deputy head Phan Duc Hieu commented that Vietnam's economy is seriously lacking medium and large enterprises that can become bridges that connect to global value chains.
Small scale, high unofficial costs, bad management and low technology are the common characteristics of Vietnam's private enterprises. 
Tran Thuy

The growth of domestic firms, especially private ones, is expected to cause a significant qualitative change in FDI and export attraction.

The Ministry of Planning and Investment has proposed special policies for large State-owned enterprises (SOEs) to make them spearheads in key industries of the economy.