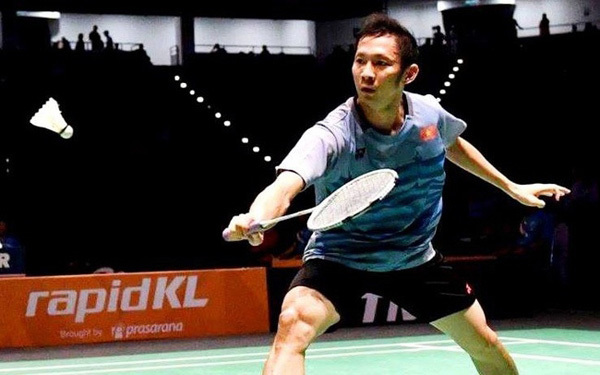 Vietnam's No. 1 male badminton player Nguyen Tien Minh.
The Olympic qualification period was supposed to take place between April 29, 2019, and April 26, 2020, but has now been rescheduled until June 6, 2021, while the Badminton World Federation (BWF) ranking list, to be released on 15 June 2021, will be used to allocate spots.
According to the BWF regulations, nations can enter a maximum of two players each in the men's and women's singles events, if both are ranked in the world's top 16; otherwise, one quota place until the roster of thirty-eight players had been completed.
In the latest BWF world rankings announced on May 11, Tien Minh stands in 58th position in the men's singles with 28,955 points, and is ranked 32nd among the group of players eligible for the Tokyo Games. Meanwhile, Thuy Linh is world no. 49 with 30,416 points and No. 25 on 28,336 points in the race to Tokyo this summer.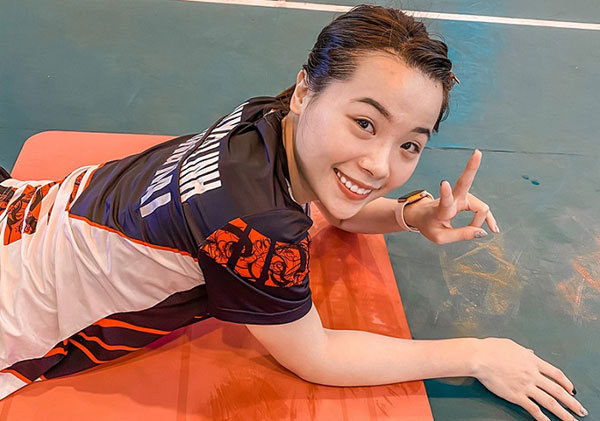 Top female shuttler Nguyen Thuy Linh is training hard to prepare for the Tokyo 2020 Olympics.
The Singapore Open badminton tournament, due to be held from June 6 to 11, has been cancelled without plans for rescheduling amid COVID-19 fears, according to a joint statement issued recently by organisers Singapore Badminton Association (SBA) and the BWF.
The Singapore Open, a Super 500 event, was slated to be the final event where Olympic hopefuls could earn points in the Race to Tokyo rankings. Together with the postponement of the Malaysian Open which had been scheduled for May 25 to May 30, the BWF Olympic ranking list is expected to remain unchanged in the next few weeks. This means the two Vietnamese shuttlers have almost nearly pocketed tickets to the Tokyo 2020 Olympic Games.
Both Tien Minh and Thuy Linh have been administered with the second dose of COVID-19 vaccine.
The Tokyo 2020 badminton tournament is expected to be held from July 24 to August 2, 2021, with the participation of 172 players in five categories, including men's singles, women's singles, men's doubles, women's doubles and mixed doubles.
Nhan Dan

Vietnamese athletes have only secured a quarter of the 20 qualification slots that sports bosses are aiming for at the Tokyo Olympics and with just four months left until the Games, the heat is on.

Though she's covered in sweat, Nguyen Thuy Linh keeps working hard. Vietnam's top female badminton player is back in training after Tet (Lunar New Year festival) to chase her dream of competing in the Tokyo Olympic Games.