Vietnam Museum of Fine Arts hosts exhibition showcasing artwork on military

A total of 56 artworks have been put on display at the Vietnam Museum of Fine Arts in Hanoi as part of a range of activities taking place in the build-up to the 75th anniversary of the Vietnam People's Army.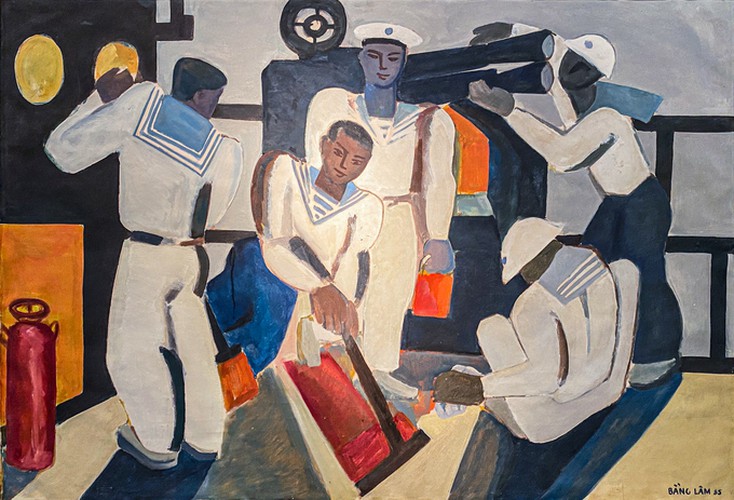 A painting of servicemen drawn by artist Bang Lam in 1985. The process of completing the piece took place over several years, first by outlining the figures in the image over four years from 1972 to 1975, before revisiting the image in 1985 to add the oil painting. The painting would later go on to win a bronze medal at the national fine arts awards.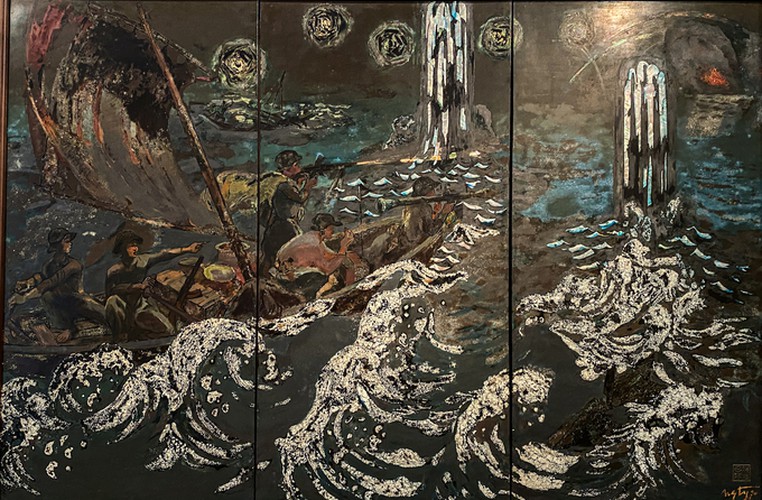 A lacquer painting measuring 120x180 cm was completed by painter Nguyen Van Ty in 1970. Van Ty had a fine arts background, having worked as a teacher and also as the first general secretary of the Vietnam Fine Arts Association.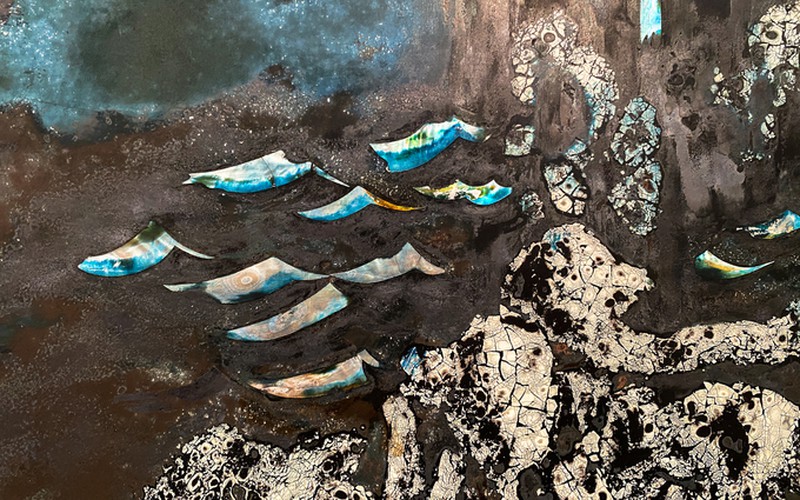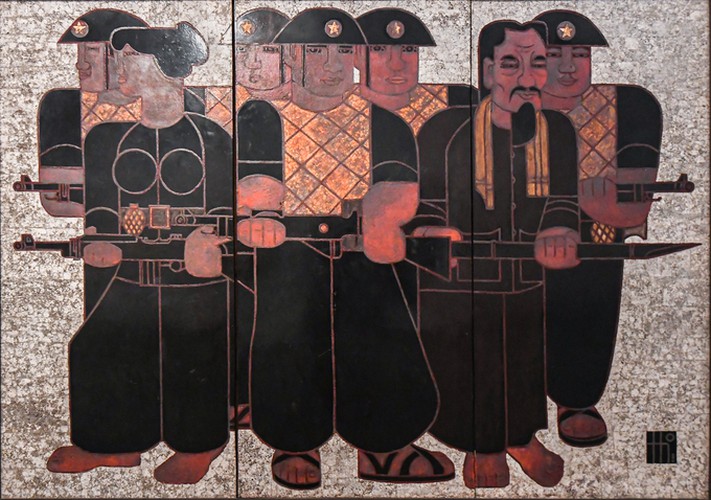 This lacquer painting titled 'For the People' by Quang Tho was created in 1980.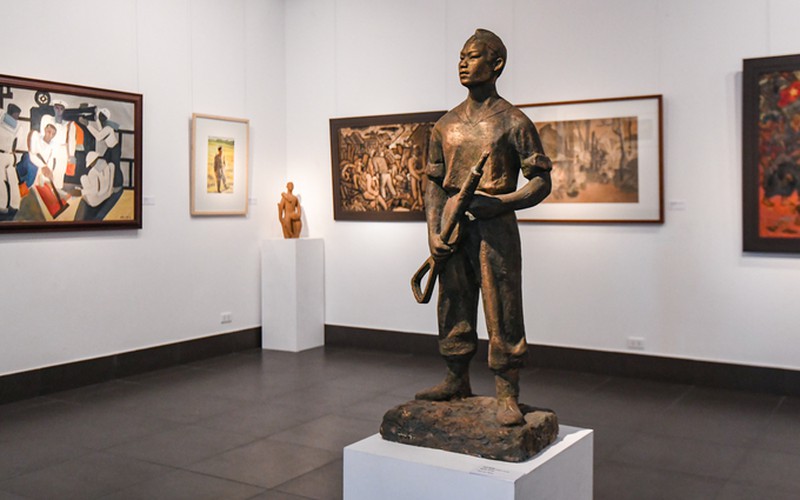 A bespoke sculpture by artist Nguyen Thi Kim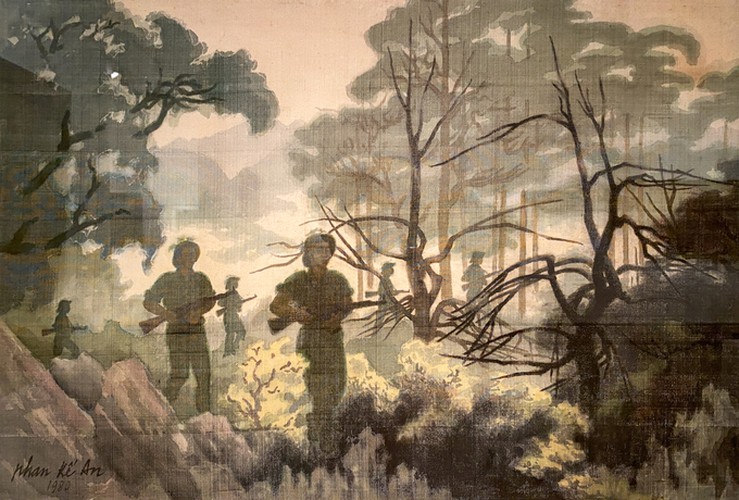 This image, known as "The Border Guards", was painted on silk by artist Phan Ke An in 1980.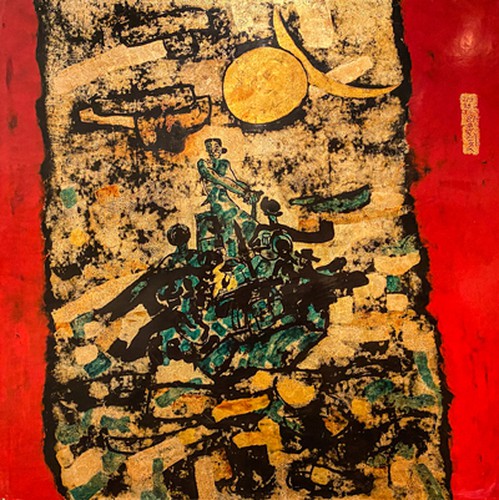 An artwork by painter Le Tri Dung titled "Crossing the River" was inspired by famous words from General Vo Nguyen Giap.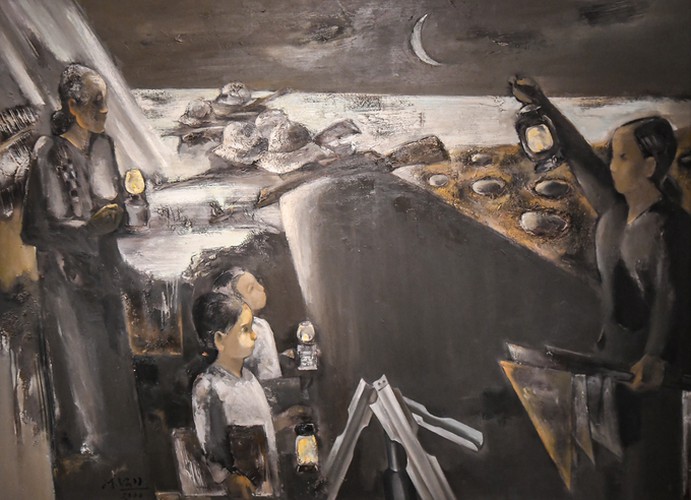 A painting drawn by Assoc. Prof. Le Anh Van, a former rector of the Vietnam University of Fine Arts
Military artist Giang Van Khich stands alongside his oil-on canvas painting. The image is entitled "Tuoi 20", or "Our Glorious Life at 20 Years Old" in English, and is a self-portrait of the artist as a young soldier.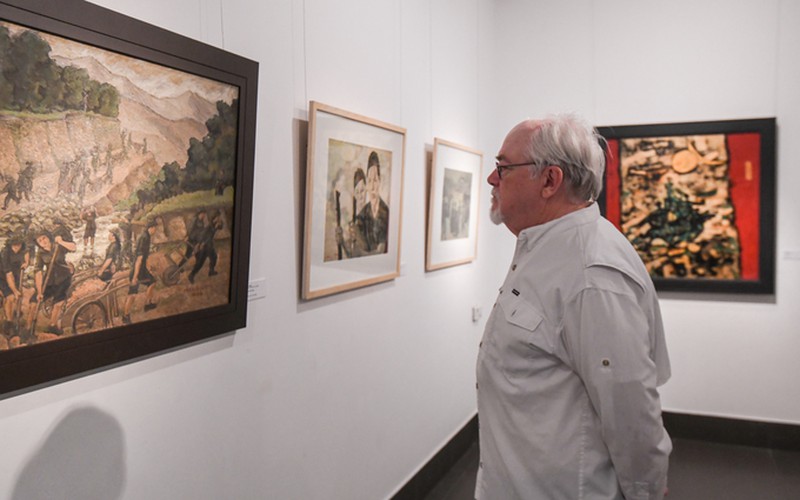 Since opening the exhibition has proven popular, even attracting the attention of many foreign guests.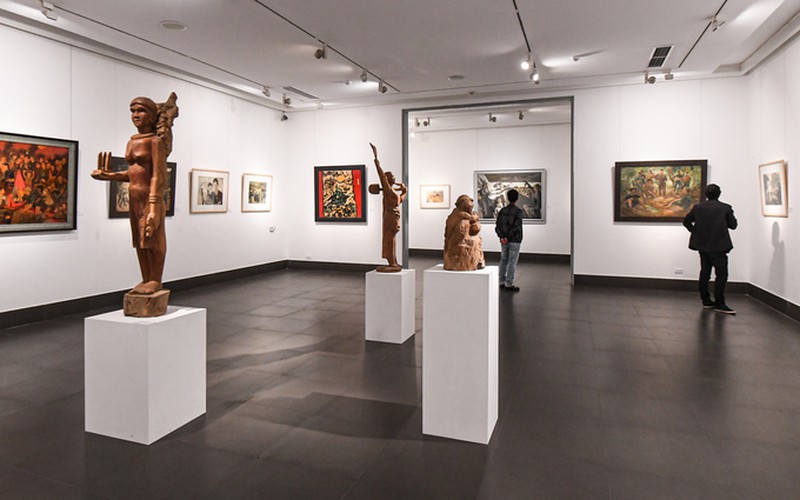 The exhibition is scheduled to last until December 27 with entrance free.
VOV